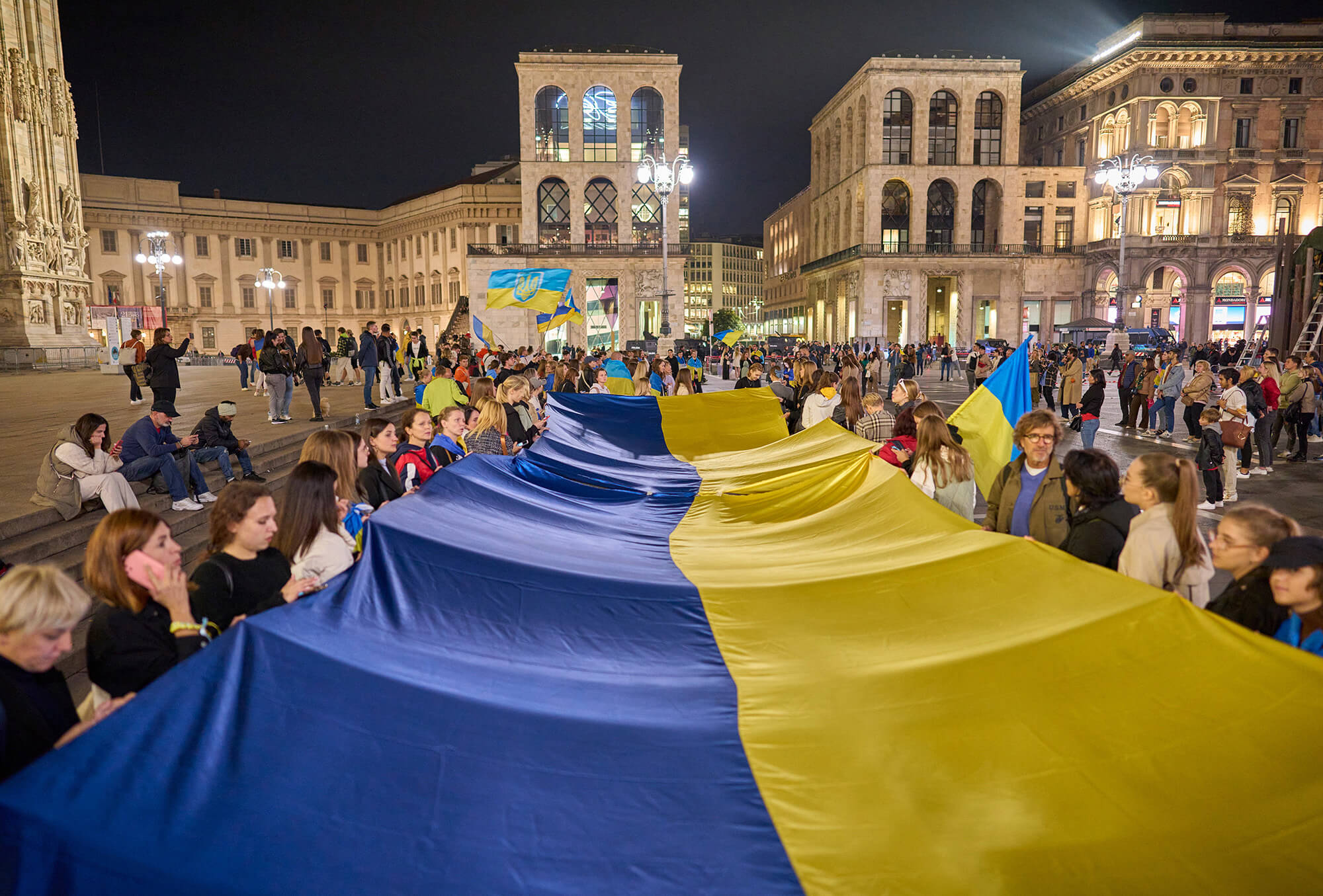 The Ukrainian Сathedral in Piazza del Duomo
Ukrainians of Milan have been rallying against the war for 300 days. Photo story by the Italian photographer Lorenzo Ceva Valla
From the first day of the Russian invasion, a small group of representatives of the Ukrainian community in Italy has been coming to Piazza del Duomo, the main city square of Milan. Every evening, from 7.30 to 9 pm—in heat and cold, in the crowded or empty square—they gather under the Ukrainian flag, sing, mourn for the fallen, tell their stories to those willing to listen, and ask for help and support for Ukraine. Occasionally, passers-by stop and look for a while. And then, some suddenly come closer and symbolically "join our side" by standing behind the flag held by the Ukrainians of Italy.
The courageous daily rally of the Ukrainian community in Milan (Ua.Mi) has been going on non-stop since February 24, 2022, and has no equals in Europe. Italians often join it, including photographer and film director Lorenzo Ceva Valla. For a long time, he was an activist of an Italian radical party that made the recognition of individual freedoms and respect for them the core of its political struggle. Lorenzo says that the love for liberty permeates his family, which paid a high price during the times of fascism in Italy, and motivates him to join the Ukrainian rally in Piazza del Duomo almost every night.
"Freedom and democracy are stronger than cold and fear. For those Italians who believe in the fundamental values ​​of our country, such as resistance and anti-fascism, joining the Ukrainians in this square is not just a matter of solidarity and empathy but also a moral duty," the photographer explains. "With these photos, I want to testify to the efforts of the Ukrainian community in Italy— even far from home, every night since the first day of the invasion, they support your country's resistance against the fascist and terrorist Russian regime."
In his photos, Lorenzo strives to convey closeness to the people he is shooting, so he uses lenses that require him to be right next to the rally participants. Therefore, the Ukrainians are always aware that they are being photographed. Yet, for almost three months that the Italian photographer participated in their rally, they have gotten used to his presence and learned to trust him. "At some particularly intimate or painful moments, I doubted whether I should photograph them," Lorenzo admits. "But I am convinced that this unique daily rally has great historical and moral value, so I document even the strongest and most spontaneous emotions."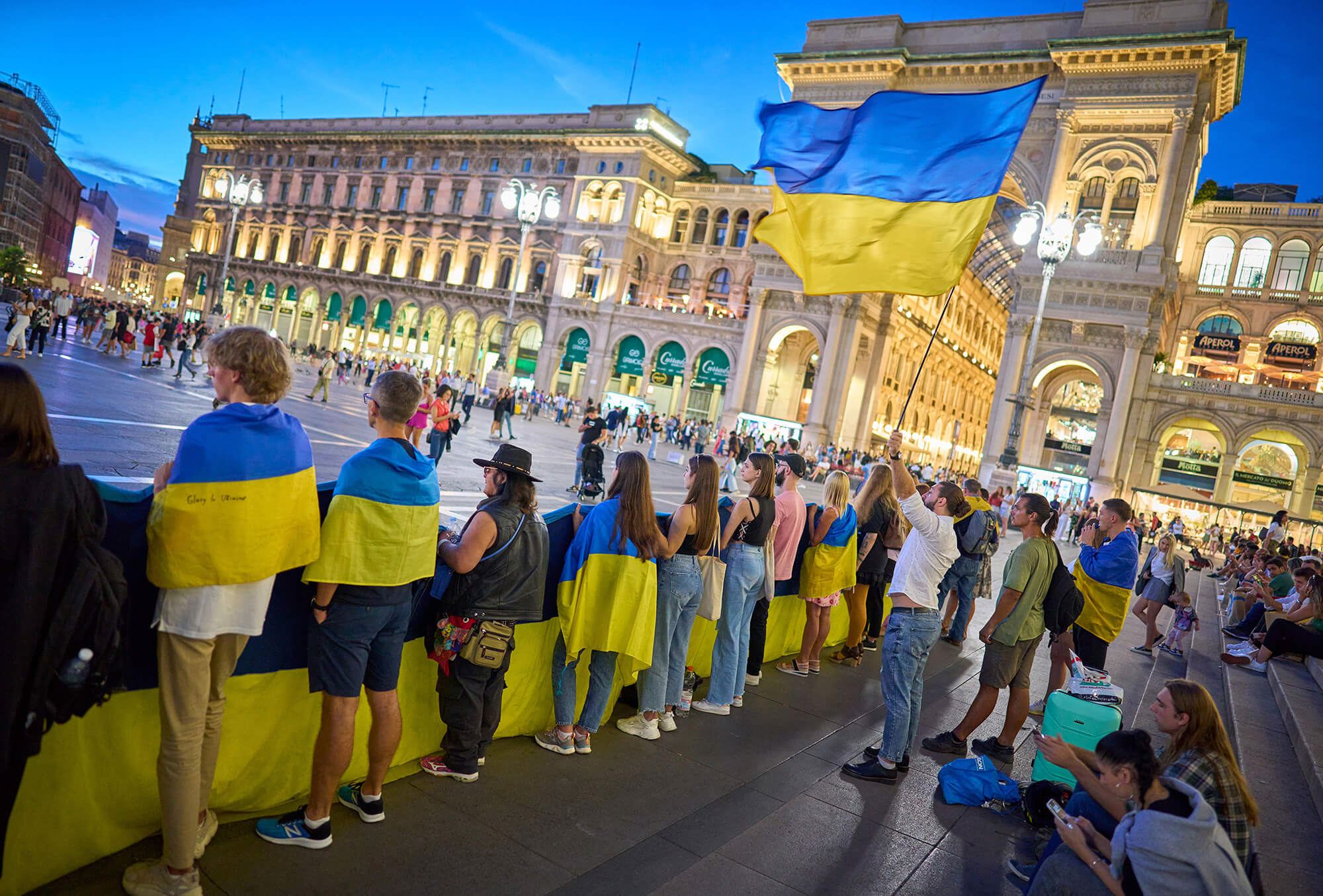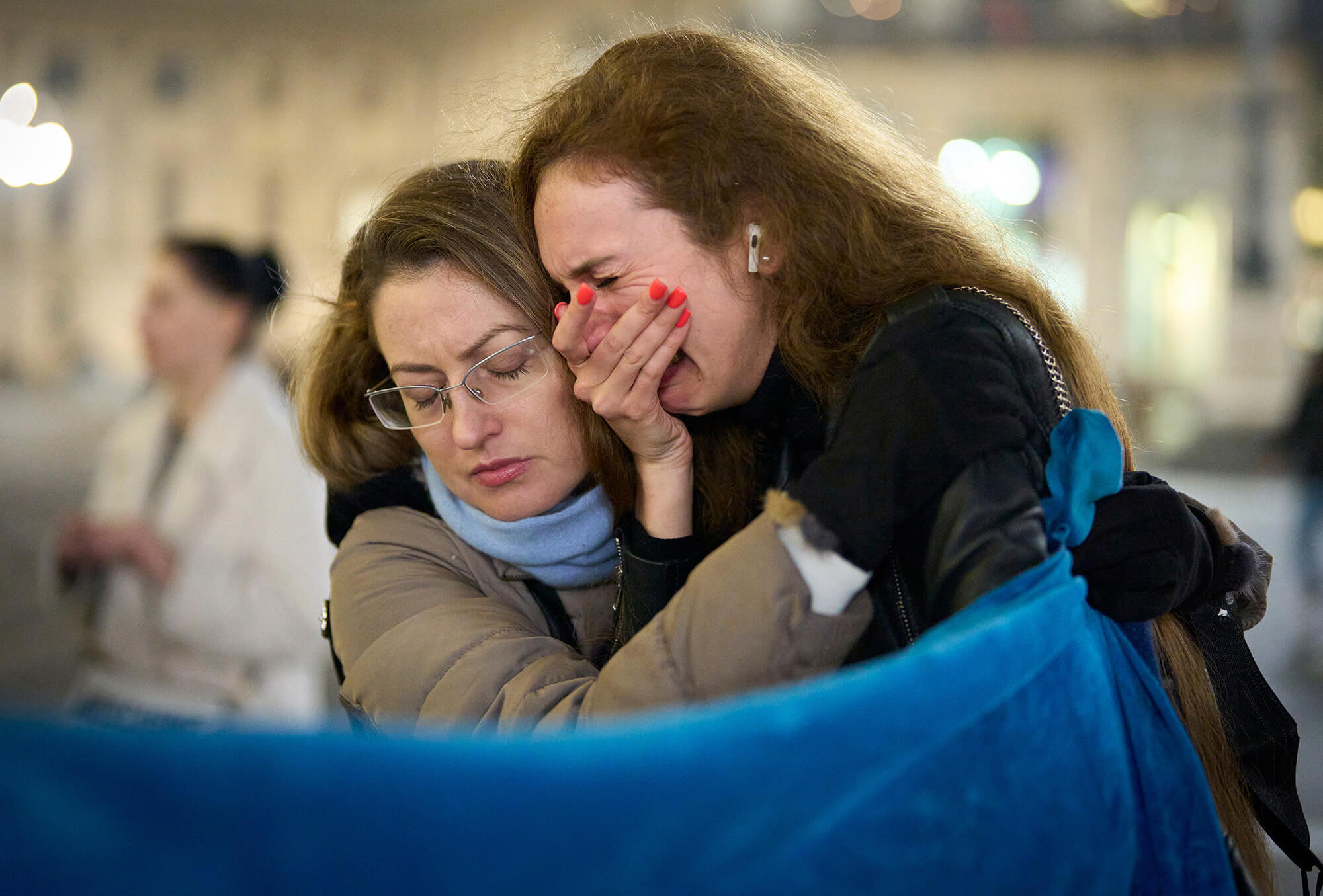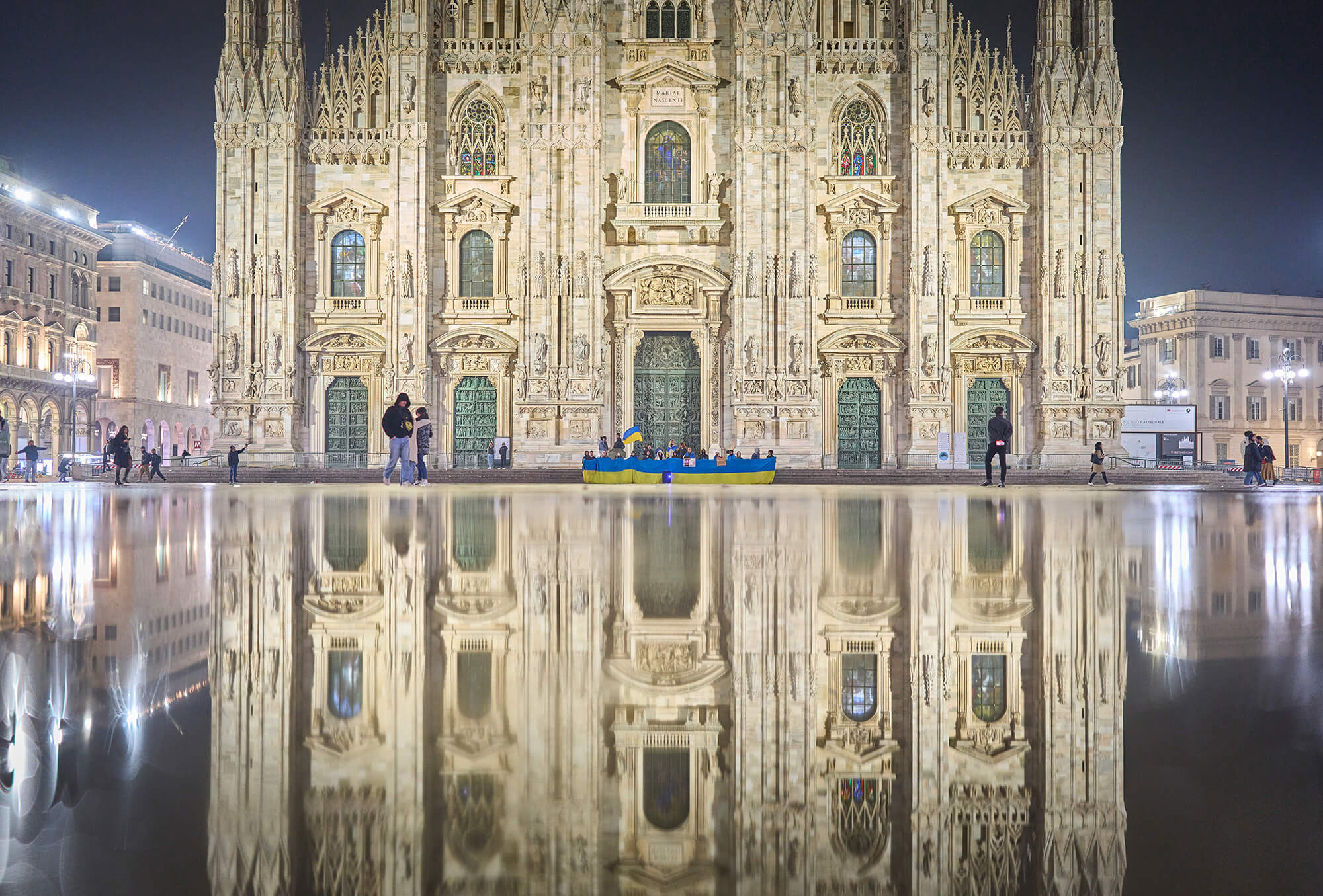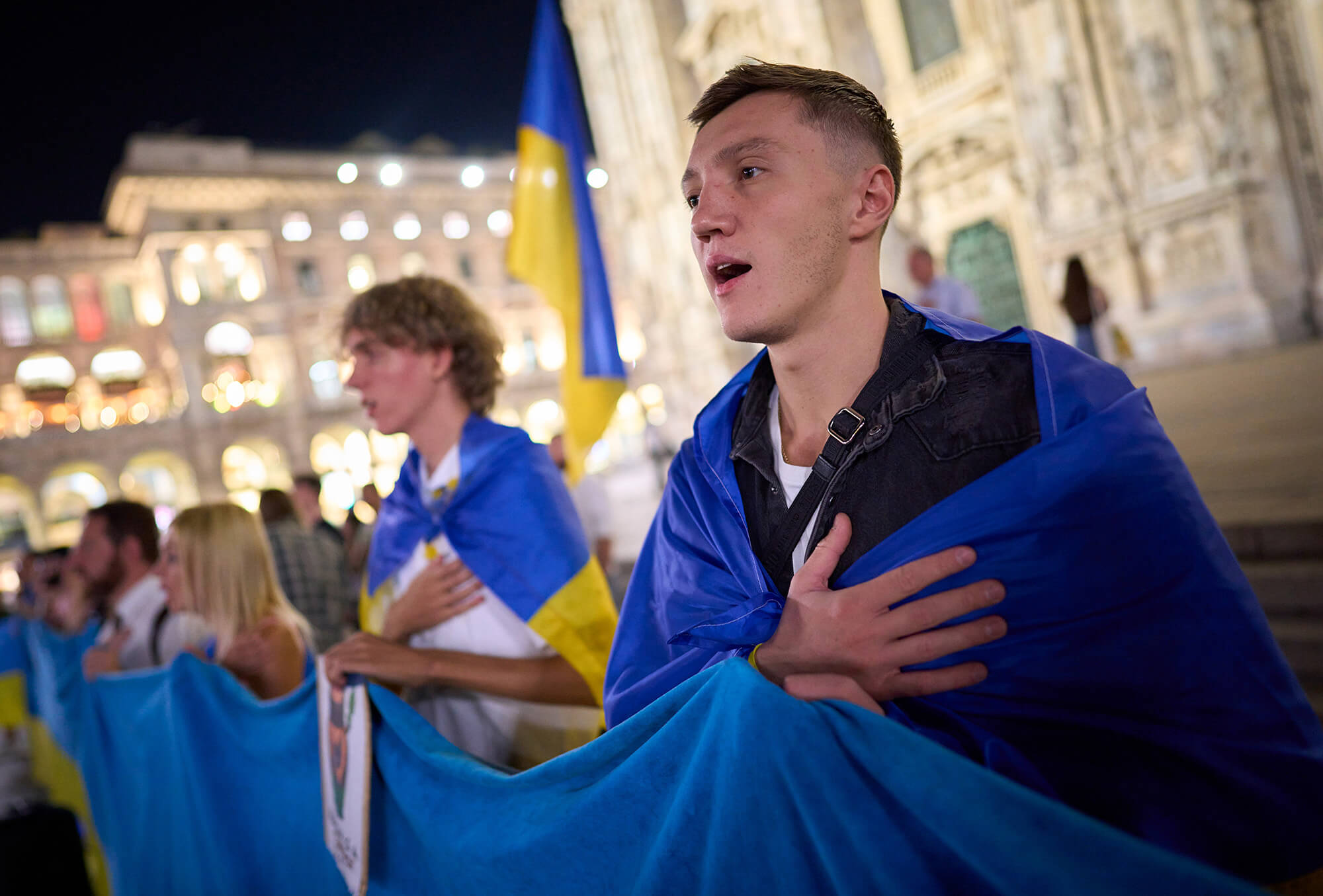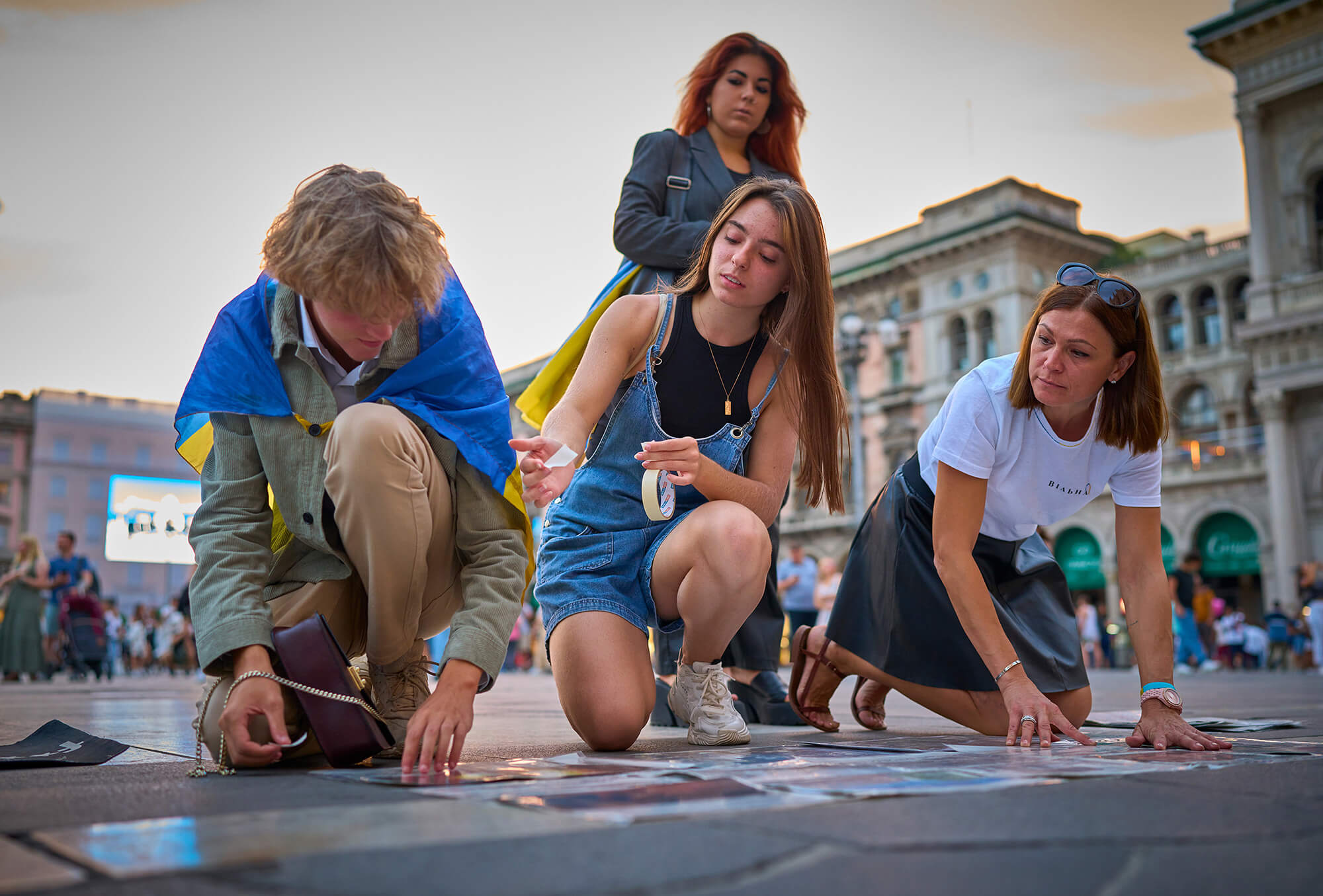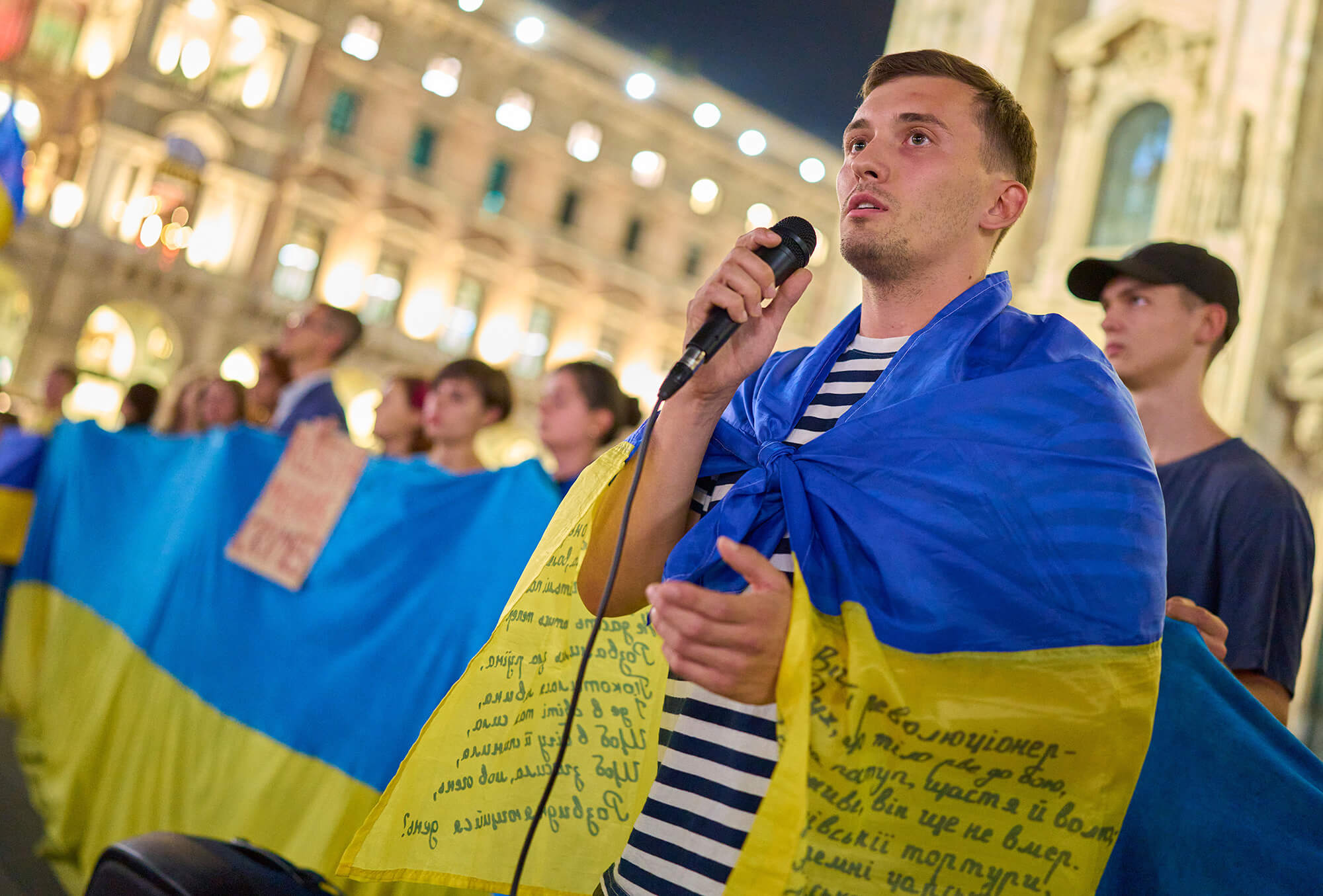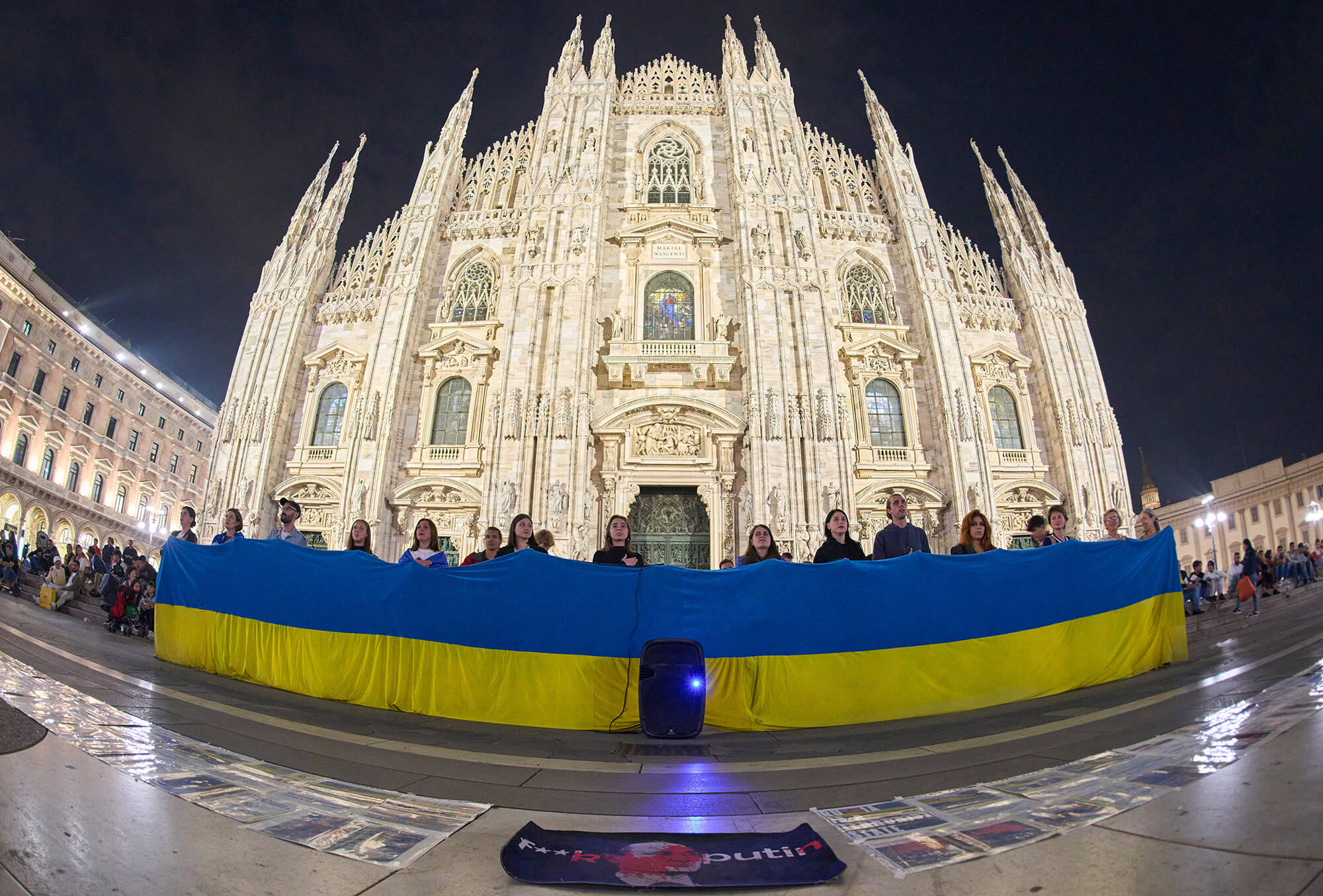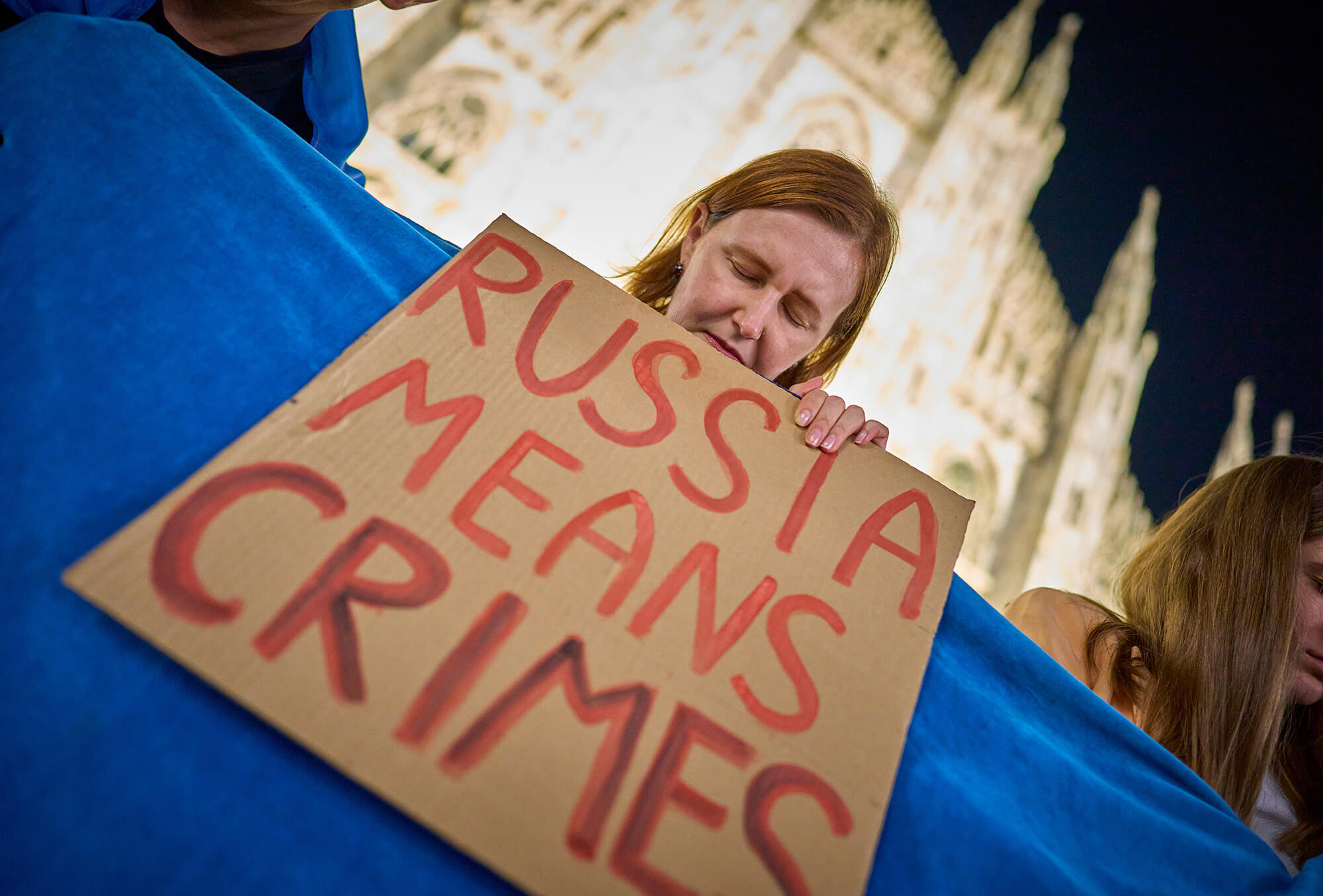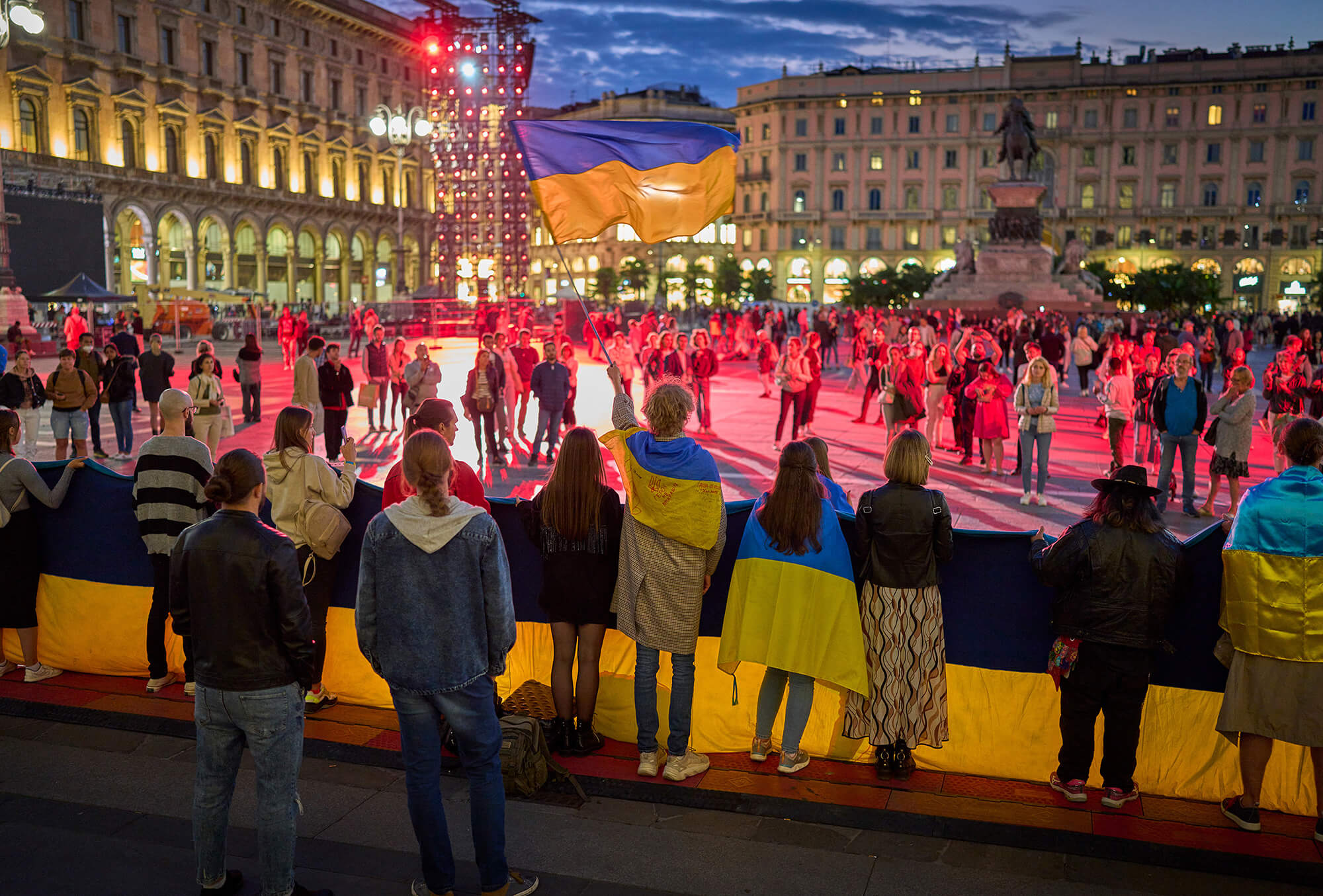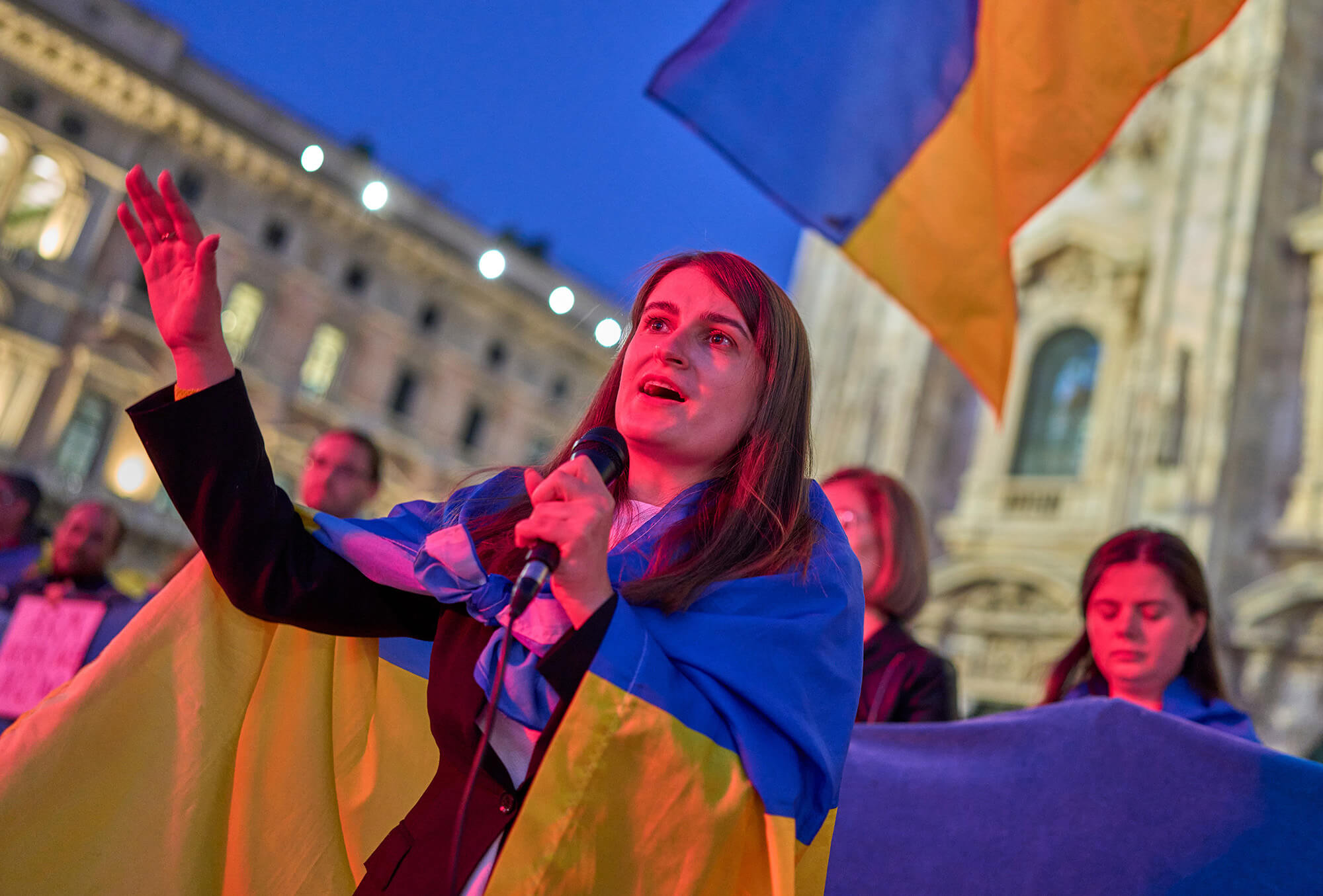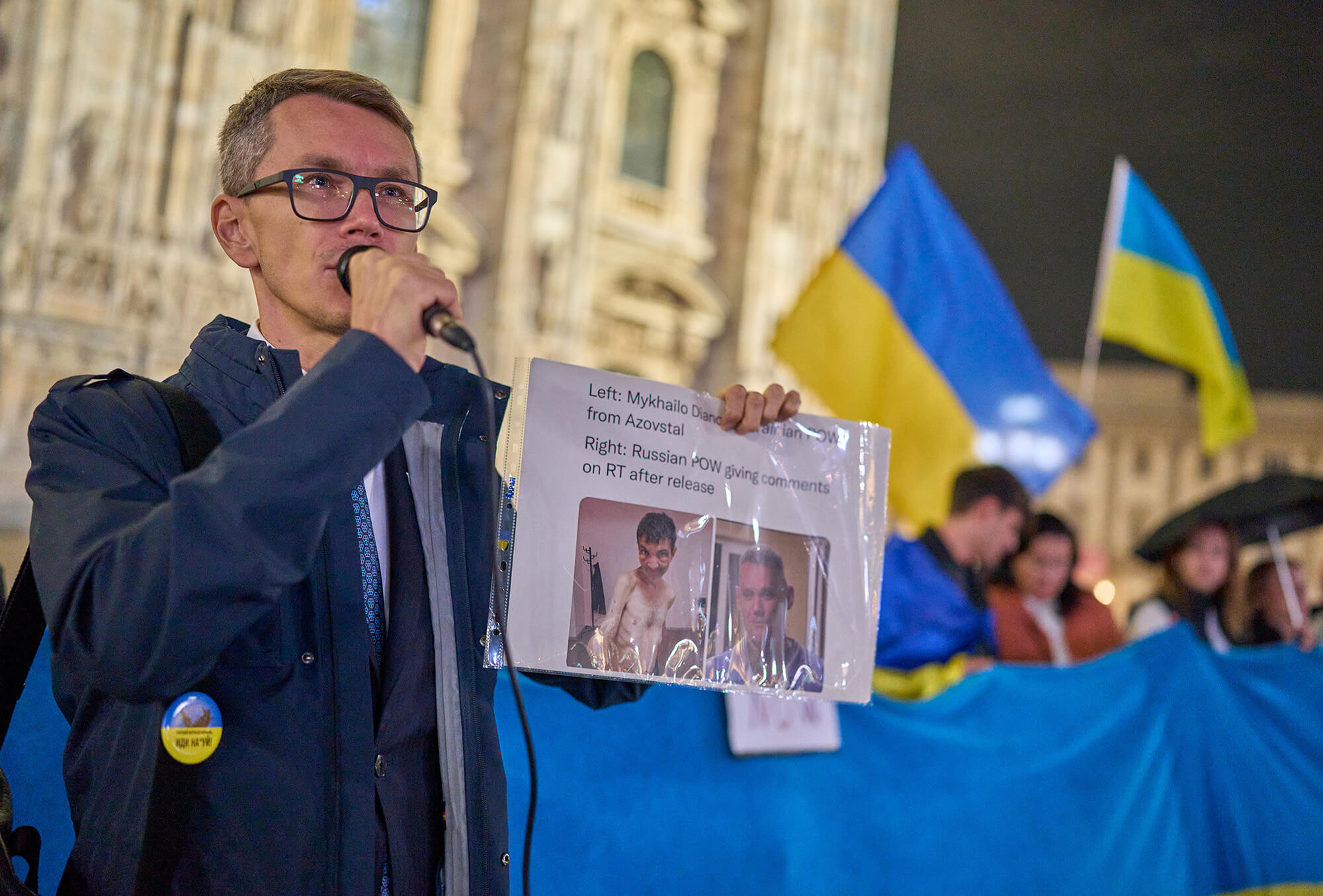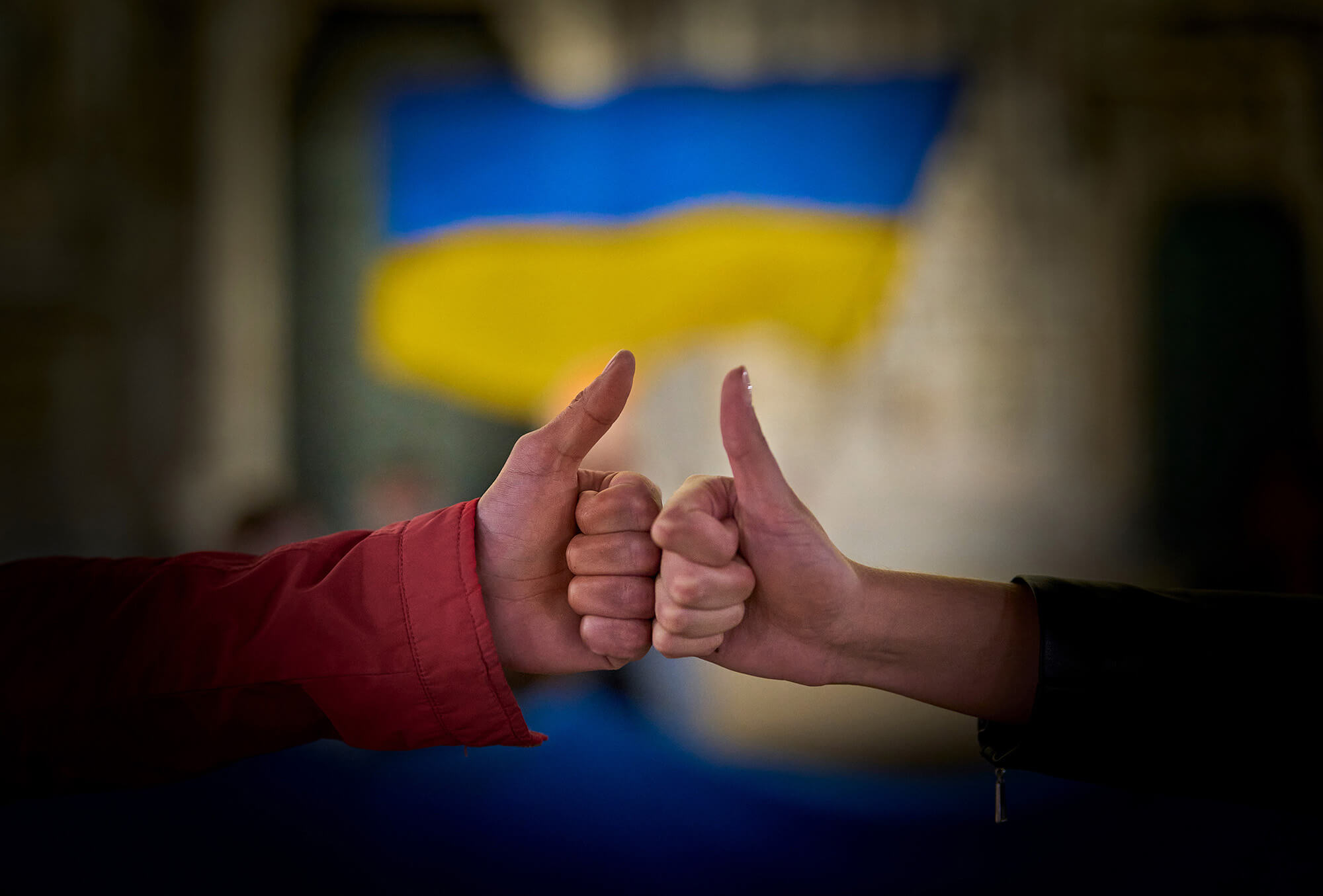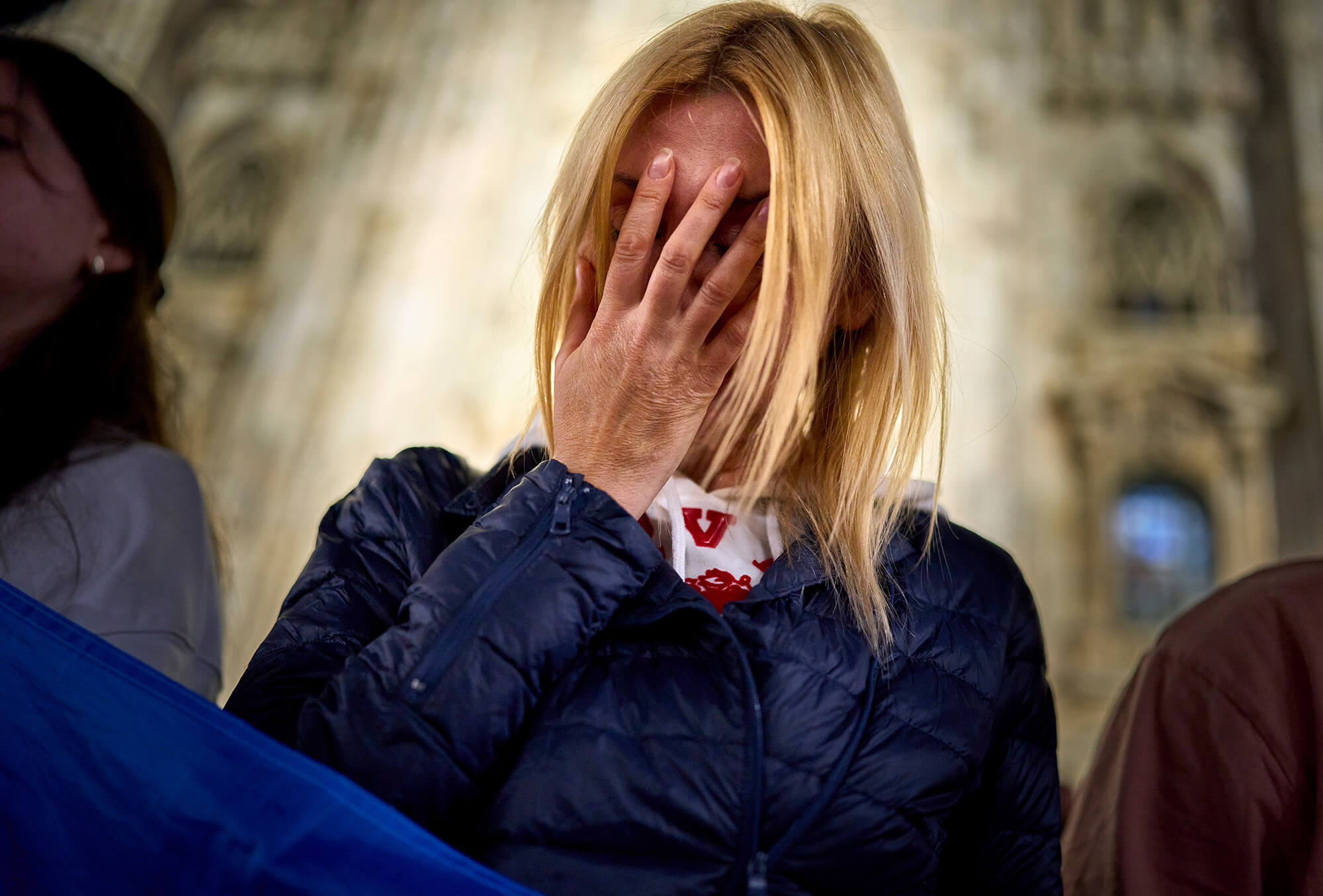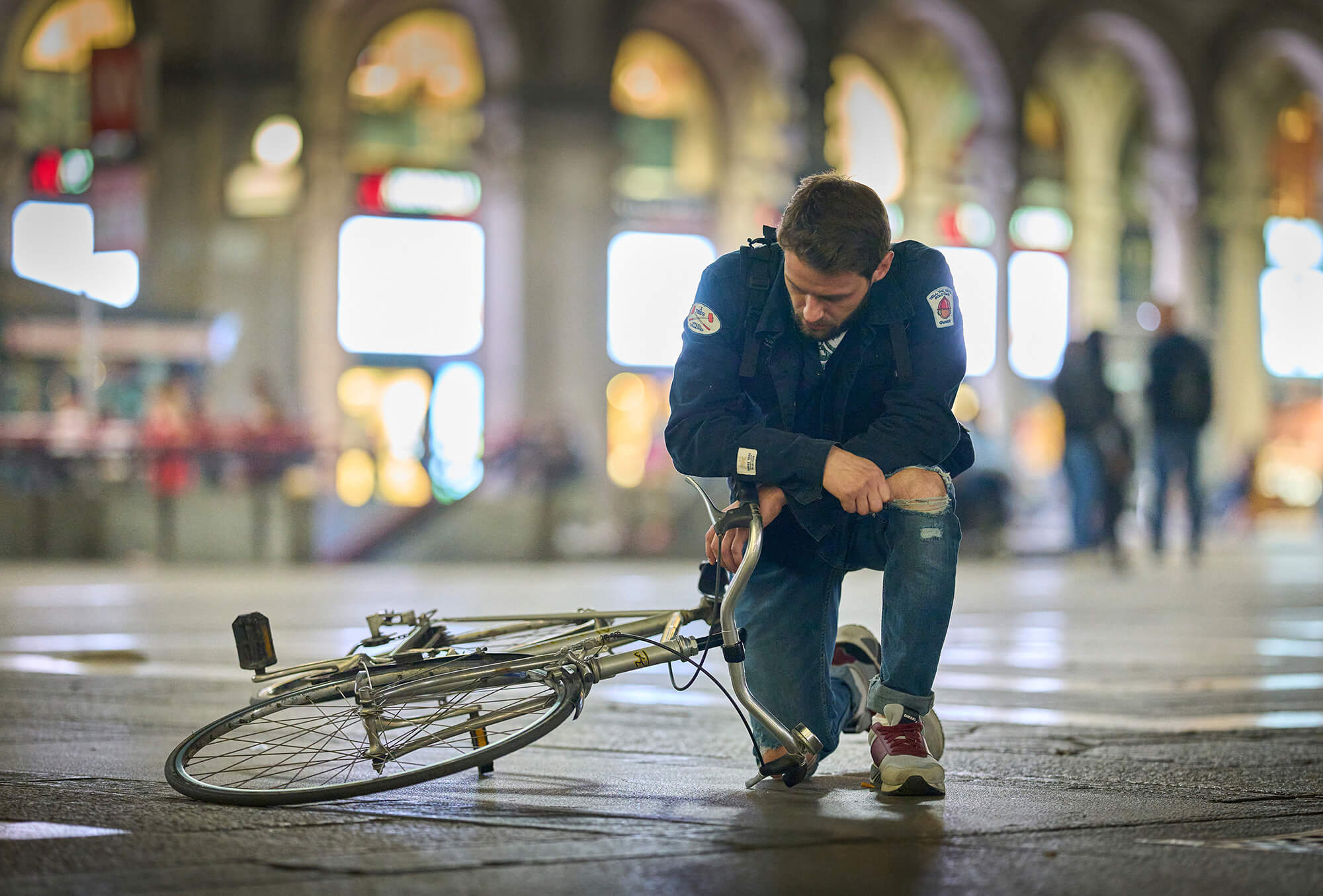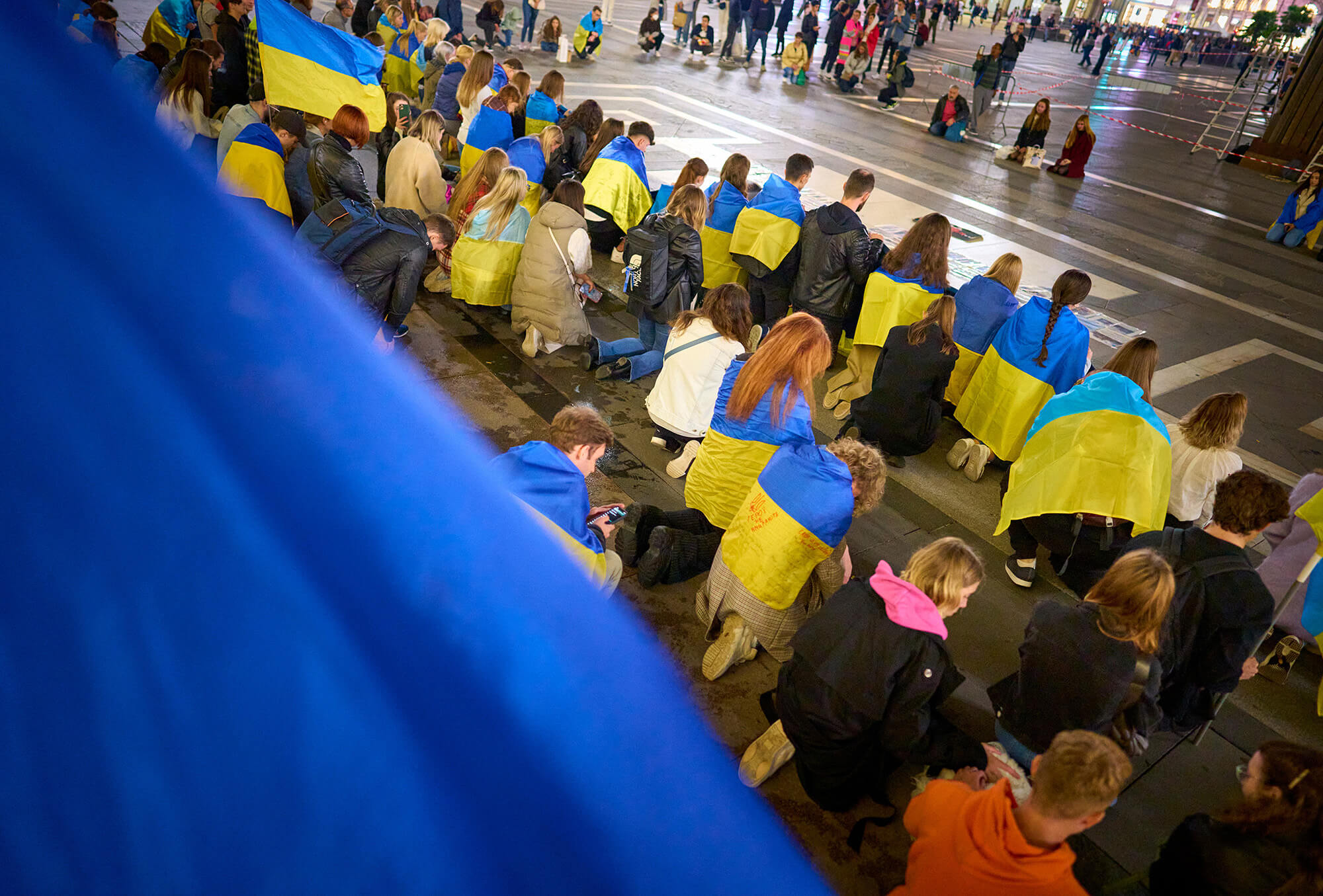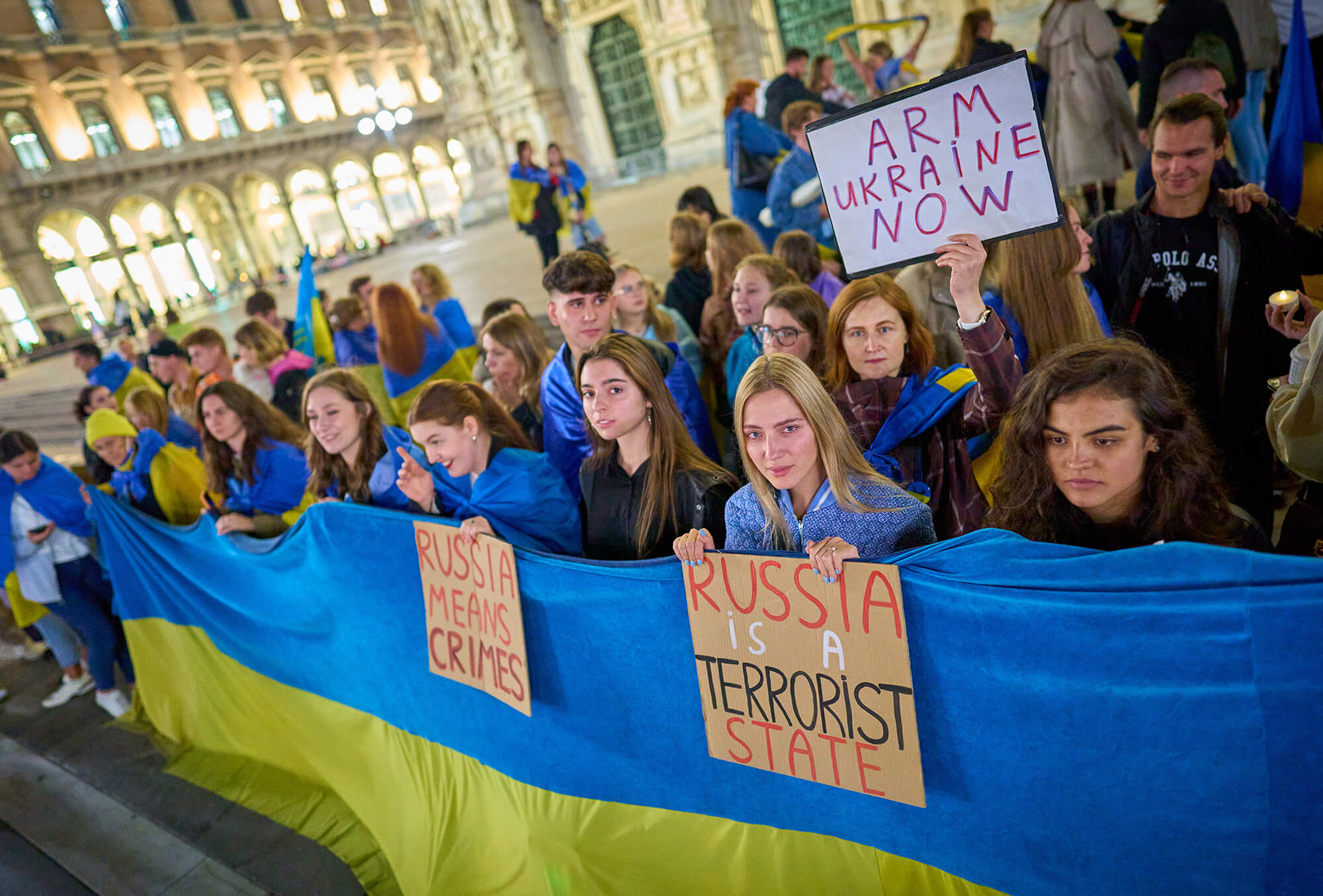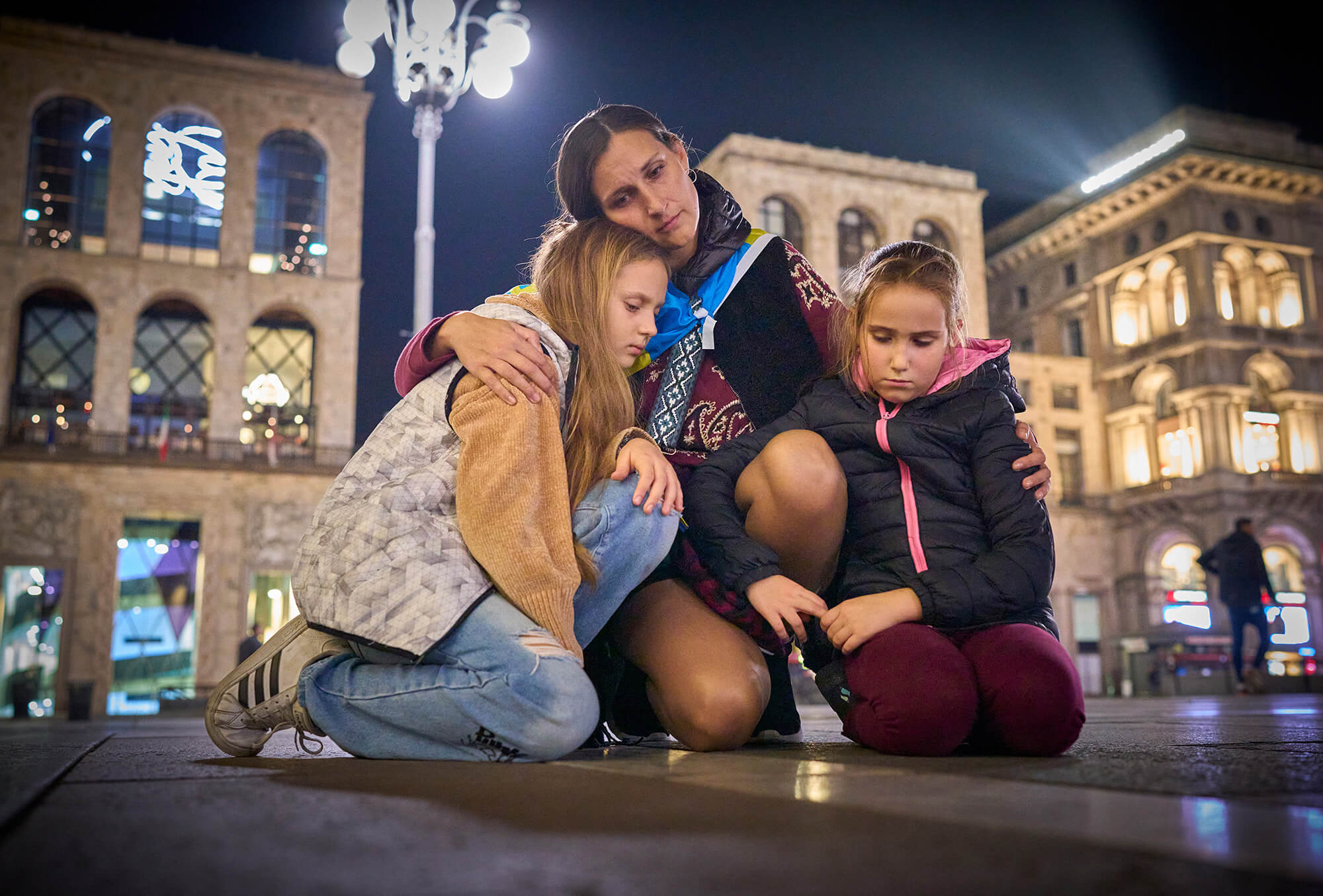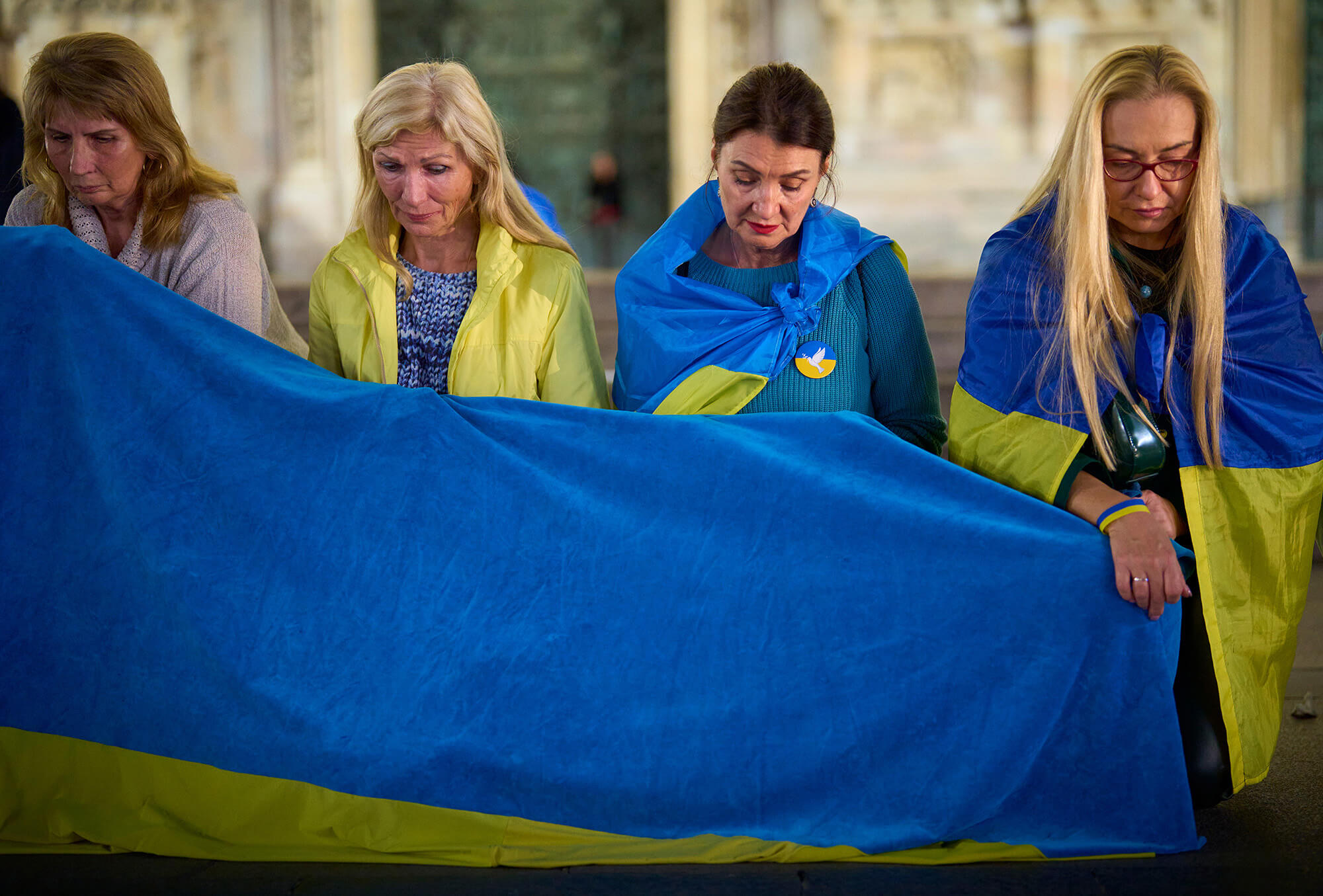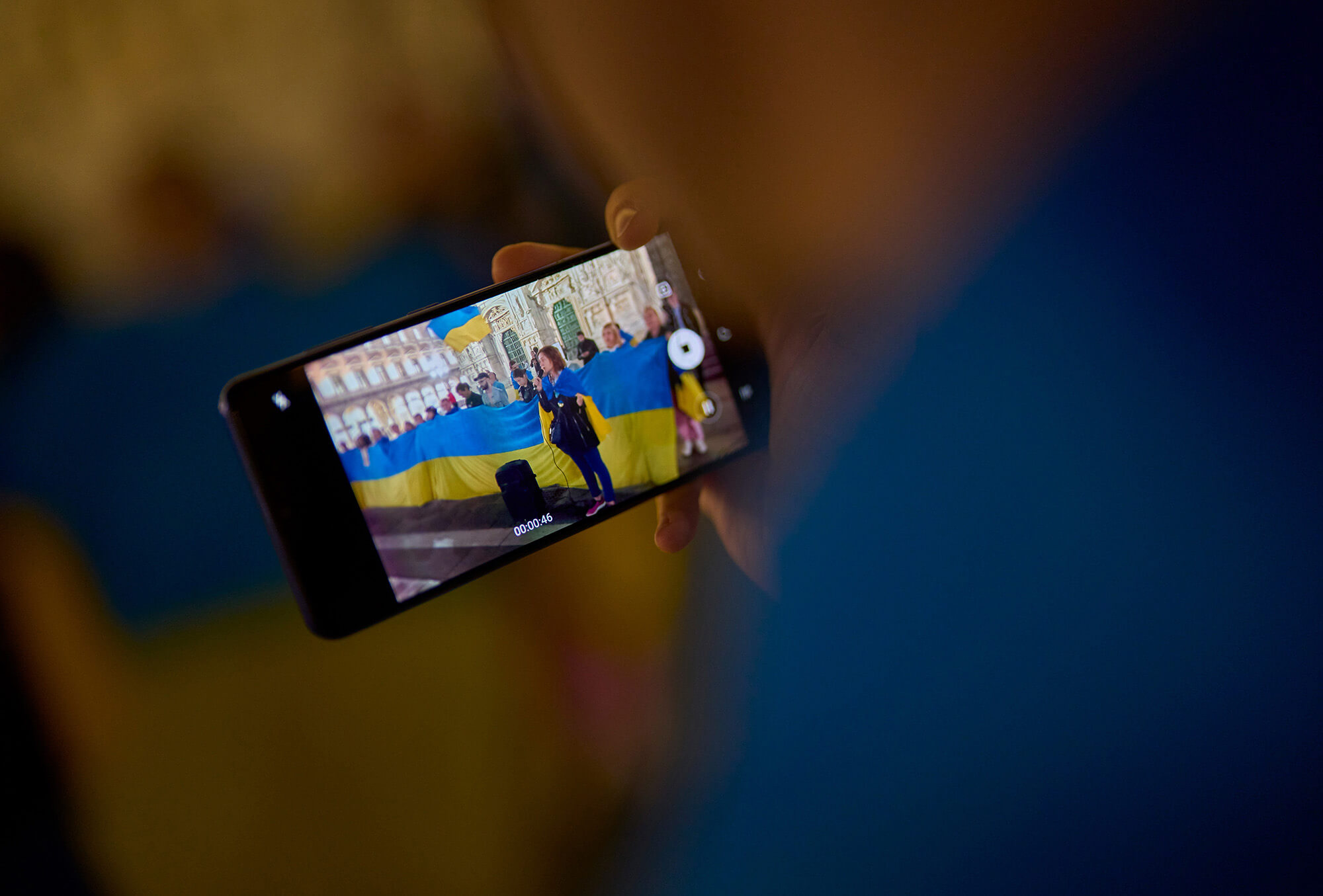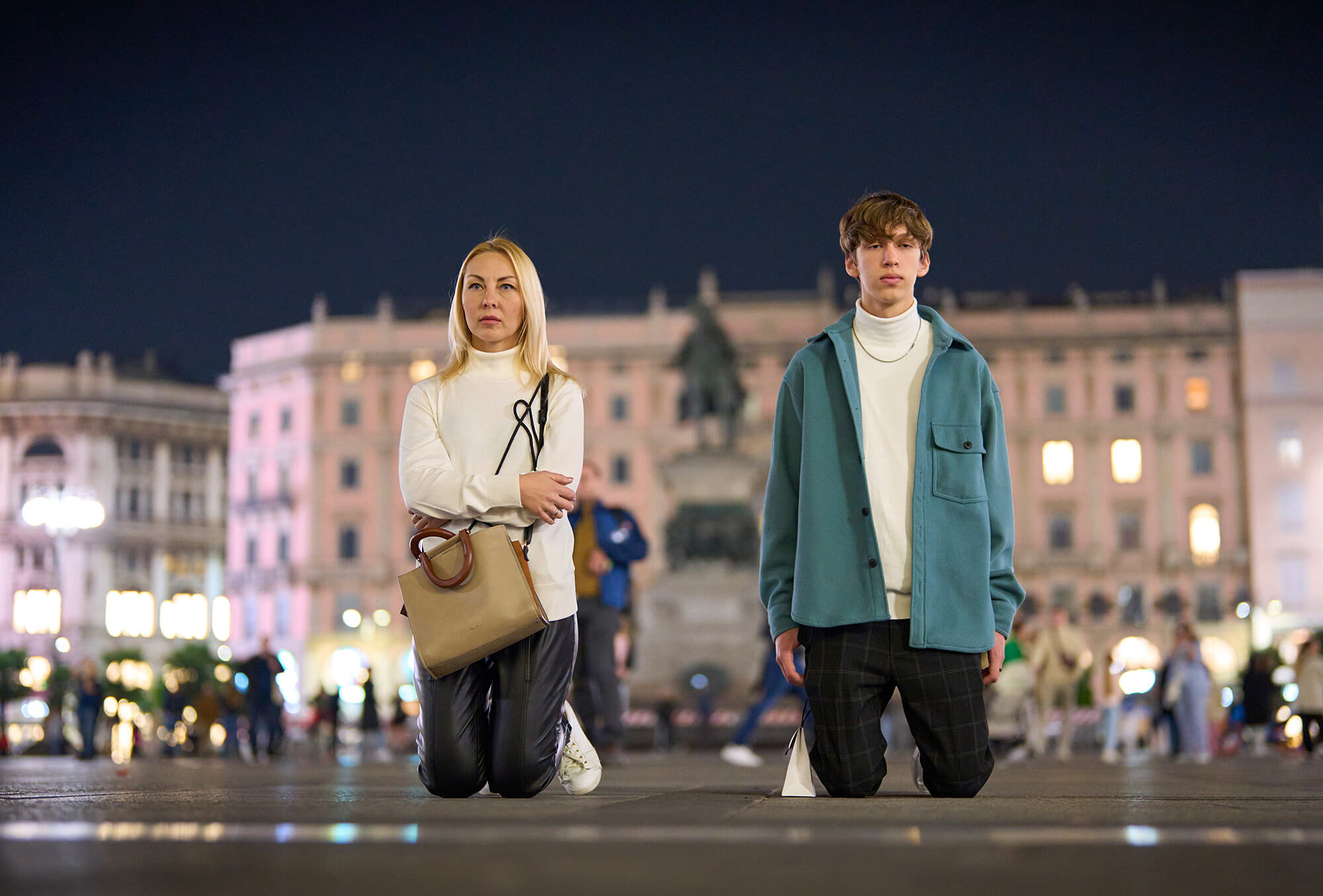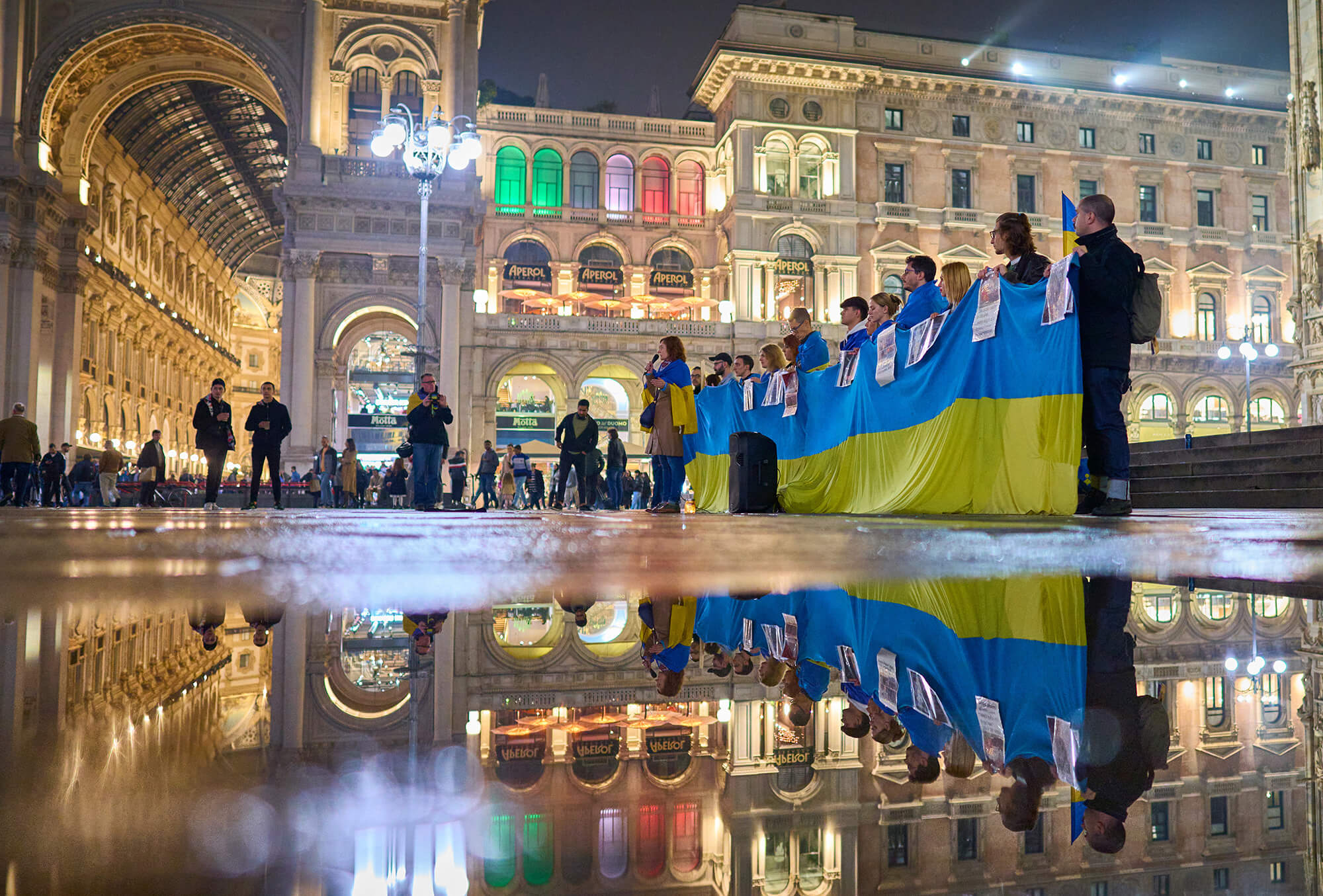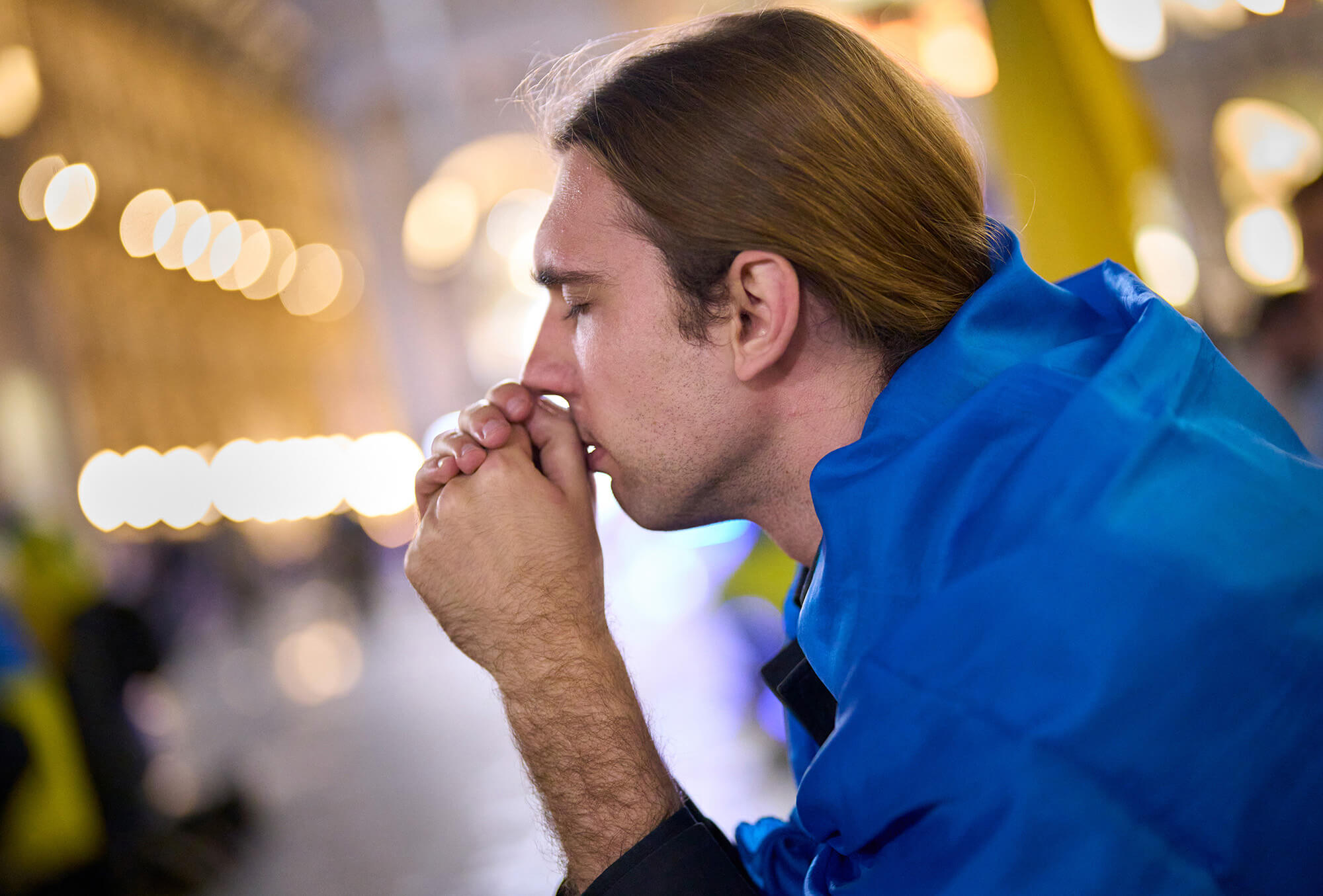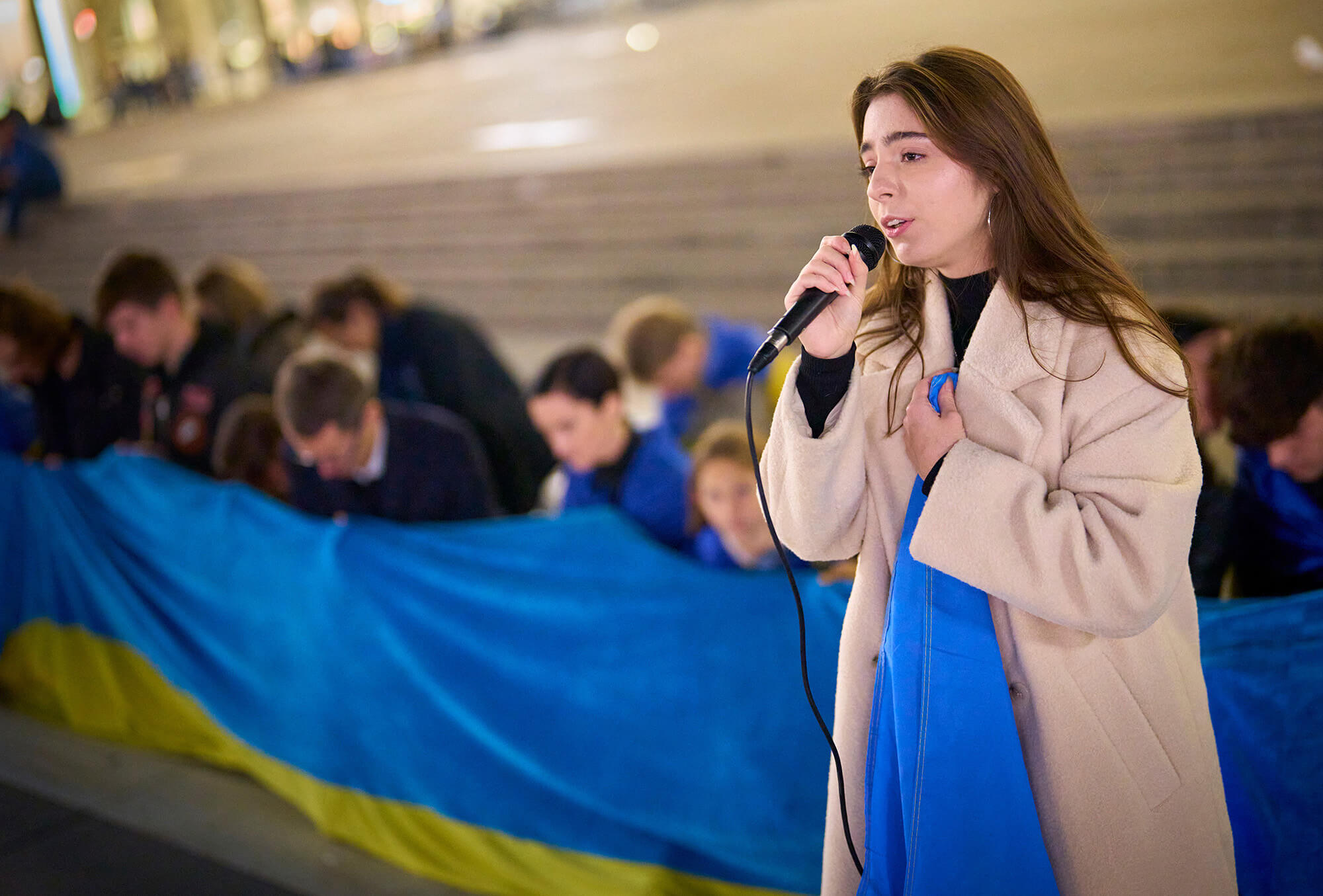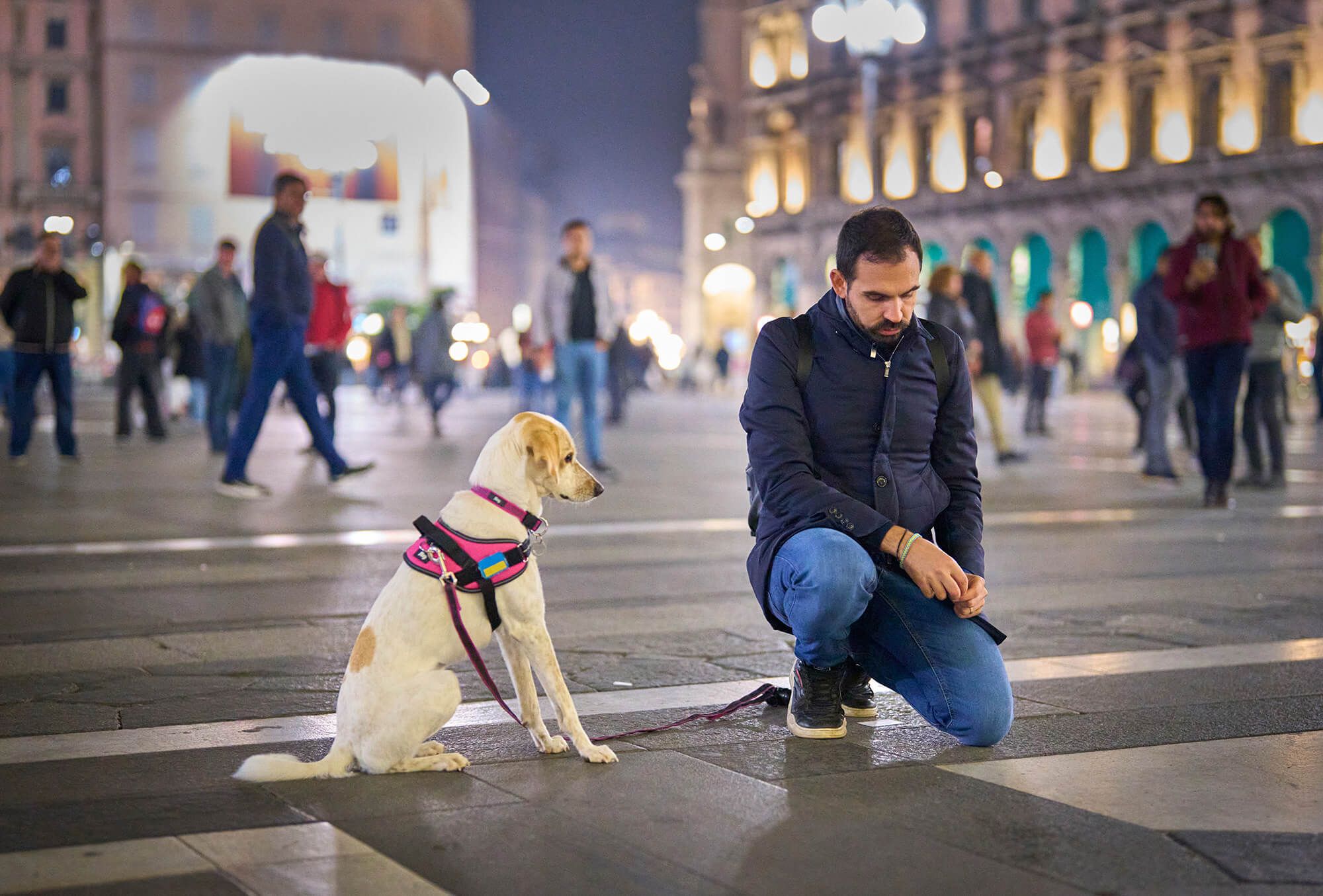 Дочитали до кінця! Що далі?
Далі — невеличке прохання. Будувати медіа в Україні — справа нелегка. Вона вимагає особливого досвіду, знань і ресурсів. А літературний репортаж — це ще й один із найдорожчих жанрів журналістики. Тому ми потребуємо вашої підтримки.
У нас немає інвесторів чи «дружніх політиків» — ми завжди були незалежними. Єдина залежність, яку хотілося б мати — залежність від освічених і небайдужих читачів. Запрошуємо вас приєднатися до нашої Спільноти.