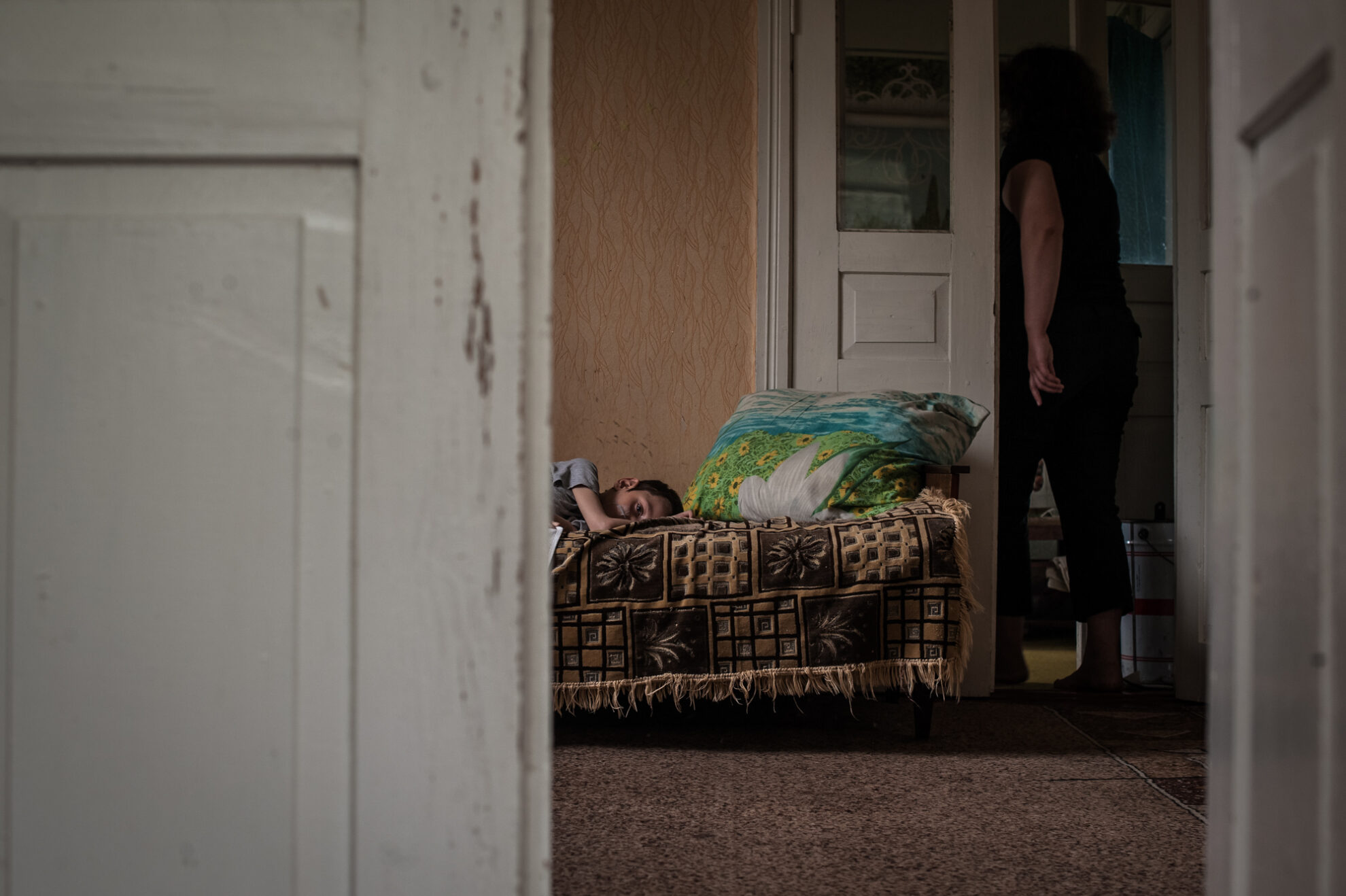 Fading Days
Everyday life of families with incurable children—a photo-story by Alina Smutko
Thousands of Ukrainian children have incurable diseases and need lifelong palliative care. Behing the formal wording "special needs," there are pain, seizures, and tears of kids. Two years ago, in the Kyiv region alone, more than 2,000 children needed palliative care, almost half of them—inpatient care, and even more—mobile palliative care. Yet, the region does not have mobile teams, and none of these children were treated in a hospital last year. The only two institutions that provide palliative care to children do not have a license to use narcotics, so they cannot provide proper analgesia.
Meanwhile, the state keeps "updating" the information on the number of such patients, and "studying" the need for appropriate support. Photographer Alina Smutko and the LaVita Palliative Care Foundation talked to us about five families in the Kyiv region who take care of gravely ill children on their own.
"For me, this project is a love story. Maternal, paternal, in general, about love in the family. When we see people who have children with incurable diseases, we usually feel sorry for them and sympathize with them. Old ladies sitting on benches by the doorsteps would shake their heads saying: 'God forbid.' Yet, when you are next to these families, the feeling of trained pity dissipates, because you see the purest form of caring for a loved one. Up close, it looks as if nature itself gave them the ability to take care of a child who is incurably ill. Often you even forget that the kid has a pathology, although most children in the project can do almost nothing unassisted or on their own.
When planning the photoshoot, we wanted to talk about the violation of the rights of such families, but reality has made adjustments—now it is a story of how the heroes presented in the photo-series are trying to survive the COVID-19 pandemic. Although, in the end, we managed to capture many everyday aspects familiar to the parents of a seriously ill child.
While shooting, I lost my own rose-tinted glasses, taking a look at a reality previously unfamiliar to me and trying to understand the needs of others. Our society lacks an understanding of the meaning of palliative care. One has to explain the concept literally in layman's terms: this boy is ill, he has such a diagnosis, he is in pain, this drug helps. And here is the boy's mother, and sometimes she needs professional care for the child, and that is impossible to get in our country. One of the participants in the project took care of a seriously ill child while being treated for cancer herself—I cannot imagine how much strength it takes.
Each mother in these photos for me is a heroine with a superpower of her own. They are modest but dedicated. They live life in their own way, overcoming the trials that befell them".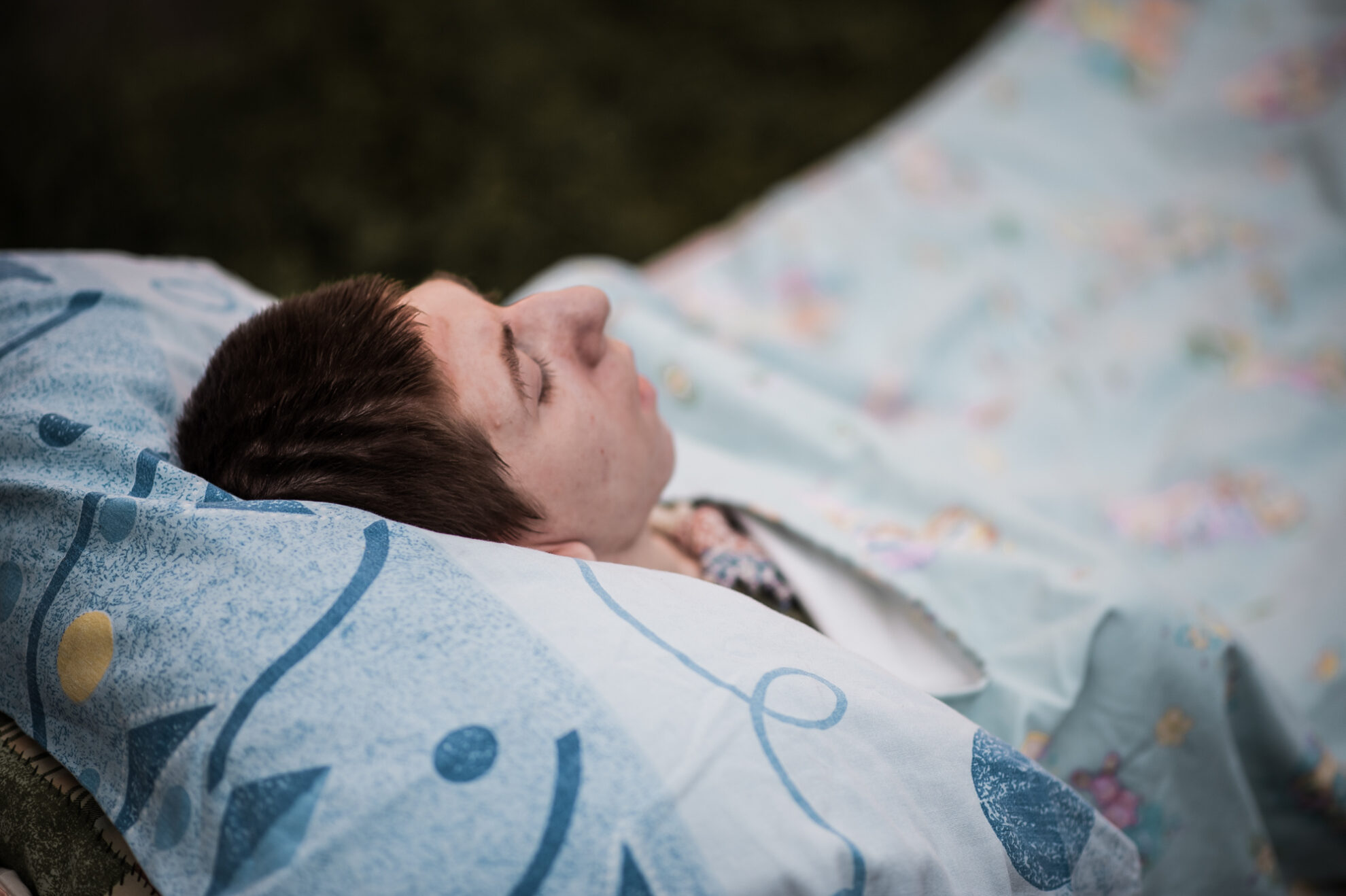 [This publication was created with support of the Royal Norwegian Embassy in Ukraine. The views and opinions expressed in this publication are those of the authors and do not necessarily reflect the official position of the Norwegian government].
Дочитали до кінця! Що далі?
Далі — невеличке прохання. Будувати медіа в Україні — справа нелегка. Вона вимагає особливого досвіду, знань і ресурсів. А літературний репортаж — це ще й один із найдорожчих жанрів журналістики. Тому ми потребуємо вашої підтримки.
У нас немає інвесторів чи «дружніх політиків» — ми завжди були незалежними. Єдина залежність, яку хотілося б мати — залежність від освічених і небайдужих читачів. Запрошуємо вас приєднатися до нашої Спільноти.