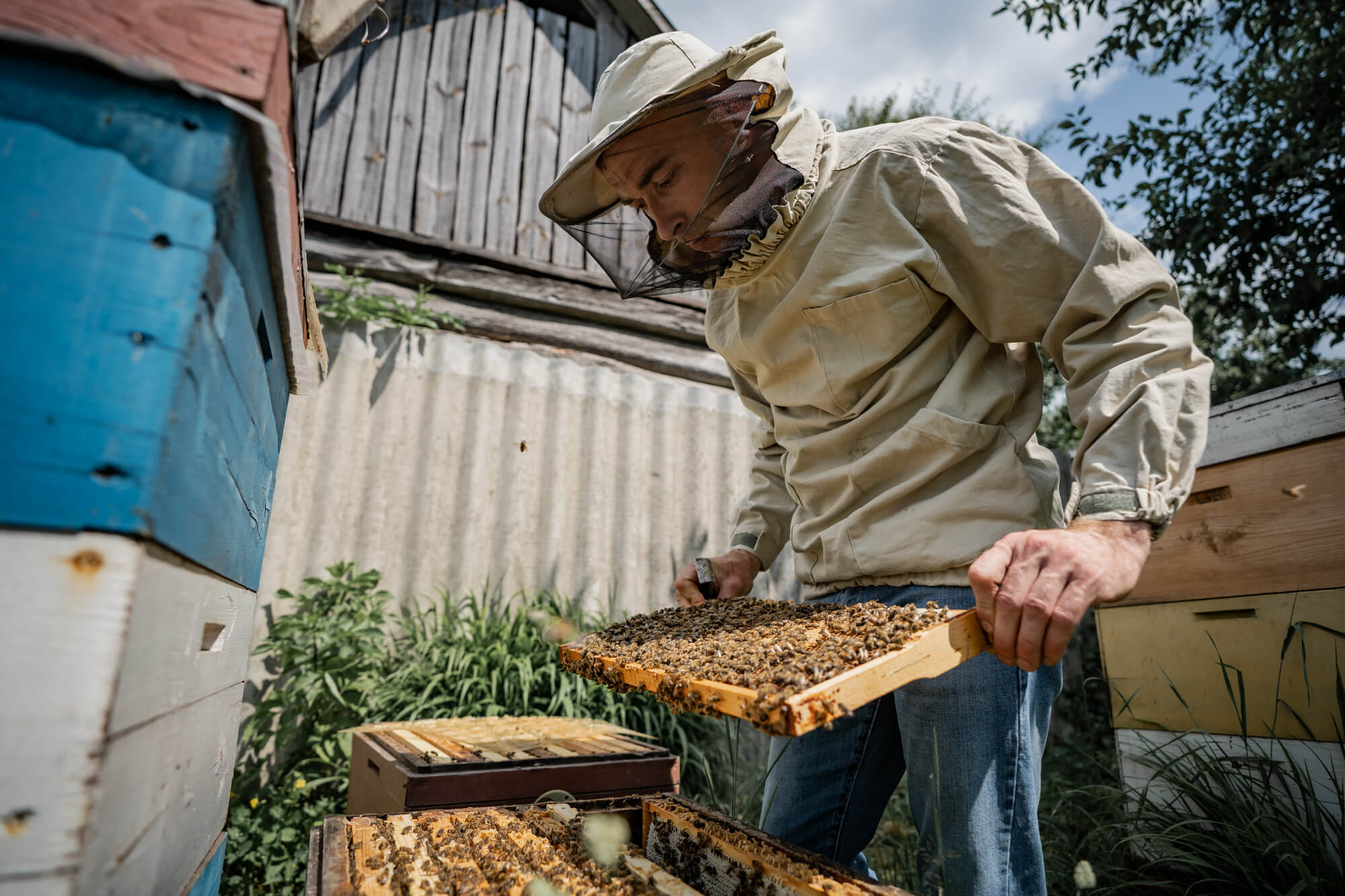 Bees don't like strangers
How the Russians fled and wandered into the village of Vorhol, only to surrender
A few years ago, Vorhol was known only by locals, researchers, and bus station visitors who would hear an occasional announcement for the "Sumy – Krolevets, via Vorhol" bus departure. A village of 80 people in the Sumy region is located far enough from major cities and smooth roads seemed to have little chance of attracting much attention. If not for one of its residents, who, literally and figuratively, was not afraid to poke the beehive.
Seven generations on one land
Maksym Konyukh, 35, owns one of the largest apiaries in the Sumy region. He started tending the age of eleven, when he could barely hold a frame full of honey.
Maksym's great-grandfather, grandfather, grandfather's brother, and uncle, who still keeps bees in the neighboring yard, all owned apiaries.
We're sitting at a table on the first floor of the "LokoMotiv"educational and recreational space, a two-story building that Maksym calls his base. He jokes that at one point he surrendered to sin and decided to move to the big city. He studied at a university in Poltava, completed his military service, and planned to stay there. However, when the opportunity to establish an industrial apiary arose in 2011, he returned to the village.
"It was tough. I thought that since I've been working with bees since I was 11, I'd already be a beekeeping god, but it turned out I was just starting to learn and in fact knew nothing at all," he says.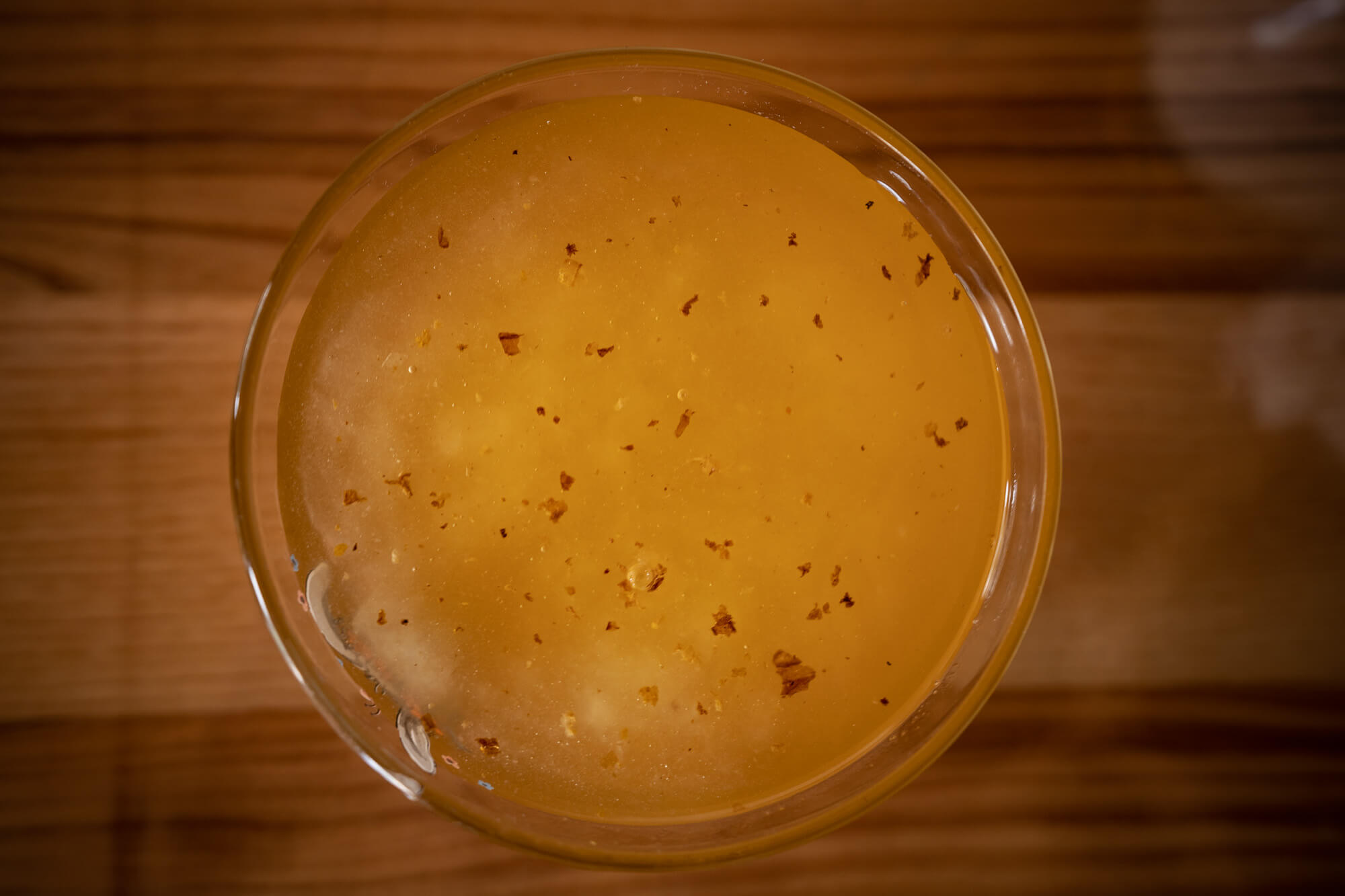 Maksym is the sixth generation of Konyukhs (and his children the seventh) living on the same piece of land in Vorhol. He emphasizes the correct grammatical form of the village name —"у Ворглі." A unique form of Ukrainian grammar that doesn't follow the usual rules.
It was precisely because of this unique grammar that he was able to identify a Russian soldier in the village on the third day of the full-scale invasion.
In Vorhol
Sumy Oblast has been under Russian fire for over a year now. The region, bordering Russia, is fiercely resisting the enemy and shattering Russian hopes that locals would welcome the occupiers with open arms. They didn't. Not a single settlement in the region is currently occupied. However, there are over 5,500 buildings damaged by Russians in the Sumy region, including more than 3,500 residential houses. This number increases every day.
Recently, some settlements in the region have become training grounds for the Russians. Russian flight school cadets and snipers hone their skills on civilians. Some practice firing unguided missiles from helicopters, while the snipers practice shooting targets.
In July 2023, the Sumy Oblast military administration announced the mandatory evacuation of civilians from the five-kilometer zone along the Russian border. However, some settlements became ghost towns after February 24, 2022, even before the evacuation was announced.
… Russian forces entered Sumy region on the first day of the invasion. Columns of vehicles were heading towards Kyiv. What the invaders didn't expect was the determined resistance of the local people. Vorhol residents all reacted in different ways: some traveled to neighboring Krolevets to get weapons and joined territorial defense, some panicked, some froze, not knowing what to do next. Beekeeper Maksym was among those who took up arms.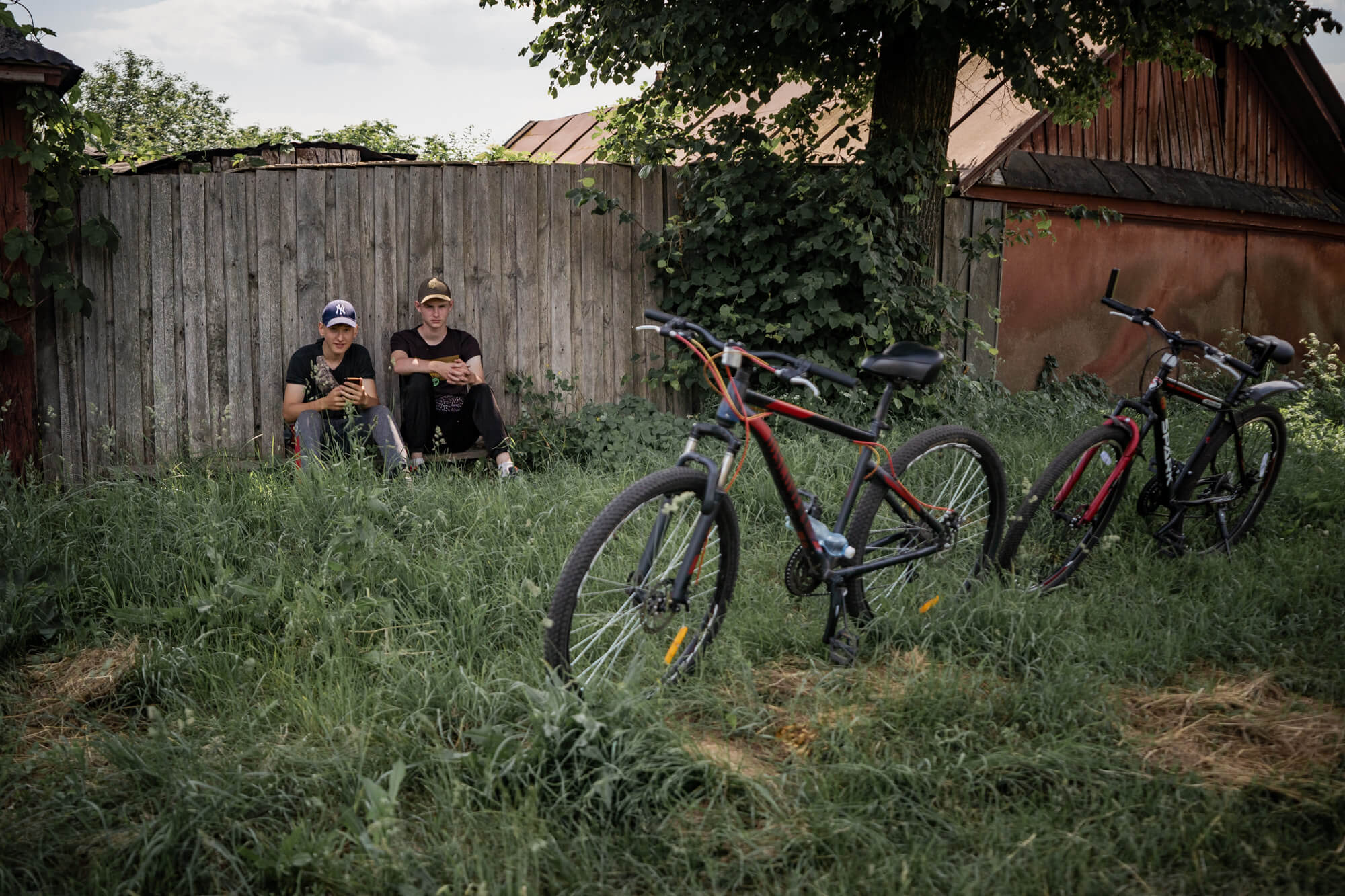 On February 26, he decided to take his family to Putyvl, a nearby city,and returned to Vorhol by himself. A Russian military column passed before him, and at least one other column passed the night before. The road was badly damaged, but no checkpoints were set up. Maksym was driving slowly, as he got closer, he saw a man in a baggy raincoat walking towards the village.
"I know all the locals. But this guy was really tan and didn't look like any of the villagers. I thought I should ask him something that wouldn't arouse suspicion. I spoke to him in Russian: 'What village is this? Where are we?' The road signs were still intact then, so he read the name, but he pronounced it wrong," Maksym recalls.
He asked the man who he was and what he was doing there. The man said he was a Russian soldier and that he was on his way to rejoin the rest of his squad.
"The rest of his squad" was headed towards Kyiv on what was known as the Moscow road. Near Baturyn, the armored vehicles burned down. The invaders gathered the remaining weapons and tried to escape back to Russia through fields and forests. They took two Ukrainian soldiers as prisoners. They spent the night in a village near Vorhol. Later, one of them deserted the group and went on alone, hoping to attract less attention.
Maksym had seen videos of Ukrainians stopping Russian tanks with their bare hands and capturing Russians who came to kill and cause destruction. "Surrender!" he told the tan man without hesitation. Encouraged by the experience of his fellow villagers, who were doing everything in their power to show the occupiers that they were not welcome on their land, including staging protests and blocking roads, Maksym decided to negotiate. He tried to convince the soldier that surrendering was the best option to ensure his survival. The Russian soldier refused.
"Who knows what he had under that coat? I decided not to take any risks and returned to the village to get a gun and a couple of men and then come back and tie him up," the beekeeper explains.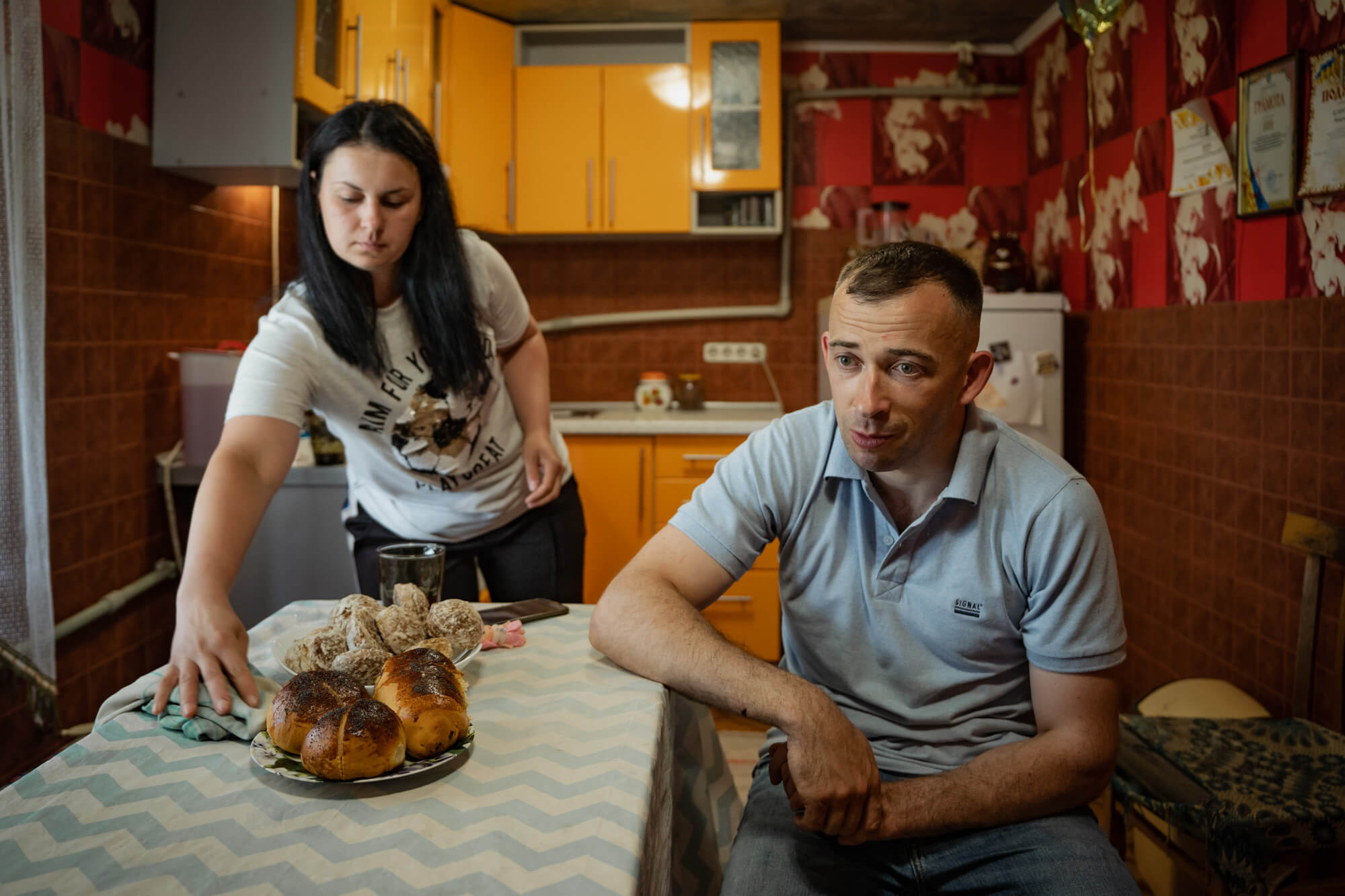 In hindsight, knowing the atrocities and destruction that the Russian army has brought to his land, he says he probably wouldn't be so brave.
… They returned, but the soldier was gone. Maksym talked to a man who was walking about two kilometers ahead of the Russian soldier. He said he hadn't seen anyone pass him on foot or by car. And since that was the only road the soldier could have taken, Maksym realized that the man must be somewhere in Vorhol.
"The Russians are coming"
"Someone from the Krolevets territorial defense called me. They said a Russian soldier might be hiding at a local's house. I called that man from the village, but he didn't confess. I called him again and told him we were about to come to his house. He then said the soldier wasn't at his place but that he knew where he was tied up," Maksym recalls.
When they arrived to take the Russian soldier, he was already at the man's house. They took him to Yatsyne (a village in the same region), where they handed him over to the territorial defense. Afterwards, Maksym returned to his base and started plastering walls in order to calm himself down.
Then he got another call, this time from a relative, his uncle Serhii Konyukh, who said that Russians were moving through Vorhol. The villagers saw them and got worried. This time,it wasn't just one soldier but a whole squad.
Maksym's house is on a hill, and since it was winter, he could see the road clearly. He saw silhouettes in the distance—some unfamiliar people were entering an abandoned farm on the outskirts of the village. He counted nine of them. He called Serhii and said, "They're here." Serhii said, "Let's go."
Uncle Serhii went to negotiate with the armed Russian soldiers by himself. They talked for an hour. Maksym began to worry. He called Serhii. The soldiers, brainwashed by Russian propaganda, were refusing to surrender because they were afraid of being tortured. Finally, they set out a condition: they would surrender once they talked to the soldier who had already surrendered and verify that he was alive.
Soon, they were connected with the Russian prisoner of war. A few minutes later, the Russian sergeant unloaded his rifle, and all seven Russians surrendered. They released the two Ukrainian soldiers they had kept as prisoners, unharmed.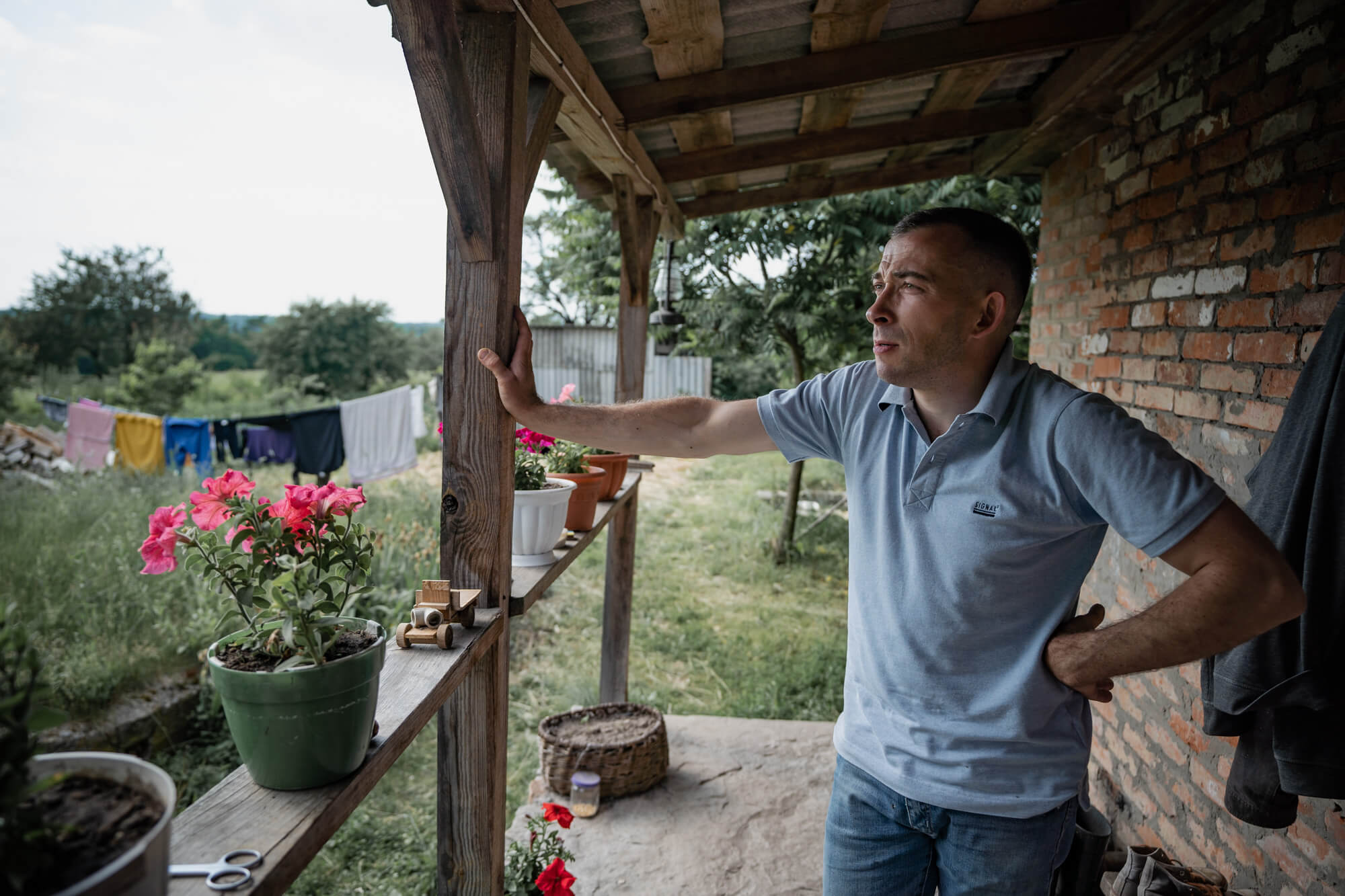 Maksym took all seven of them to his base to wait for the Krolevets territorial defense to arrive. They surrendered their weapons in a corner and received the promised food and tea. All of them came from settlements along the Volga River. The oldest was 30, the rest were 22-28. Contract soldiers. Each had served in the military for at least three years.
"One of them, a junior sergeant, said his wife was pregnant for the third time, their salaries were not enough, the family was in debt, and the war, with its promised bonuses, was a chance to improve their financial situation," says Maksym. "They all explained why they came here with rehearsed phrases: training near the border, orders to break through the Ukrainian border checkpoint in 'Bachivs'k' and go to Kyiv… They probably had a manual with things to say in case they got captured."
These were the last eight occupiers in Vorhol. Soon after, the Russians blew up all the bridges in this part of the Sumy region, and until early April 2022, when the region was liberated, the village was isolated. But as soon as life began to return to Vorhol, Maksym Konyukh was one of the first to take action.
The Vorhol Movement
It wasn't the story about the Russian prisoners that made Maksym famous. Around these parts, he is best known as someone who sees the potential for tourism in the region, which could help develop both Vorhol and the surrounding communities.
Over two years ago, Maksym joined forces with activists and researchers to create what he calls the Vorhol Movement.
Maksym continues to develop the projects he initiated despite daily Russian shelling near the border, battles with Russian sabotage groups trying to break into Sumy, and constant strikes with unguided missiles on civilian structures (houses, churches, and schools) carried out as a way to hone Russian cadets' skills in destruction while using the region as a testing ground, and the people in the communities as living targets. His projects include searching for and restoring historical landmarks, organizing festivals and eco-camps for children, and creating hiking trails. This year, Maksym also hosted a team of archaeologists who spent two months excavating a settlement that had existed in the area during the seventh to tenth centuries.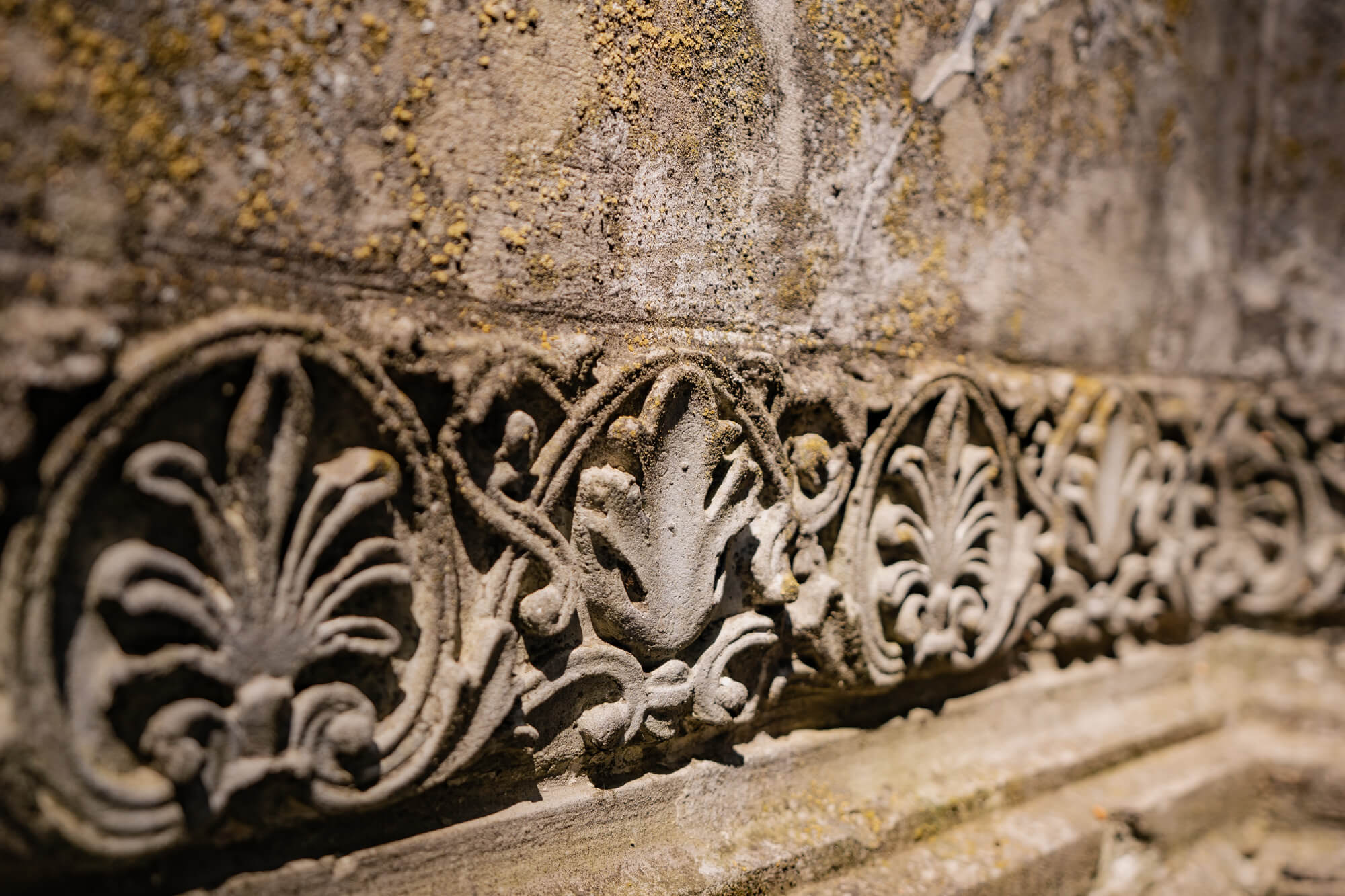 This winter, the Vorhol living history festival took place in a condensed format: there were master classes, poetry readings, and a concert. It was held in a shelter of a former bank in Putyvl.
"We have to keep living. If you do nothing for a year or two or three, it's very difficult to start again. But this way, we're slowly moving forward," he explains.
Of course, this event cannot compare to the two-day living history festival that Maksym organized before the war—featuring knight battles, famous musicians, and a dance party that lasted until morning. By noon of the first day, the food court ran out of food. There was not enough space for camping and there were so many visitors that they began to set up tents in the locals' yards.
The idea for ​​the festival arose at the end of 2020 when Maksym's friends became interested in the pyramid tomb of the local landowner Shechkov. They cleaned a ton of trash from the tomb and another half-ton from the surrounding area. They were joined by Serhii Panchenko, a botanist, who suggested restoring the park around the pyramid. About twenty local residents came to help.
To prevent the park from being littered again, they appealed to the local government, asking to give it protected status. They also decided to organize a festival to popularize these historic landmarks.
The forest trails that Maksym often walked with his family in the spring were turned into tourist routes. Near the archaeological site, the forest is divided by ravines that are up to 40 meters deep. The path between them is sometimes less than half a meter wide, so walking there is quite dangerous. But between some of the crossings, there are islands where one can have a picnic.
Five kilometers of the path were cleared, marked, and tested. The trail ran through the forest to the archaeological site, then downhill to the spring, and back to the village through the meadow. Festival guests began to hike this route.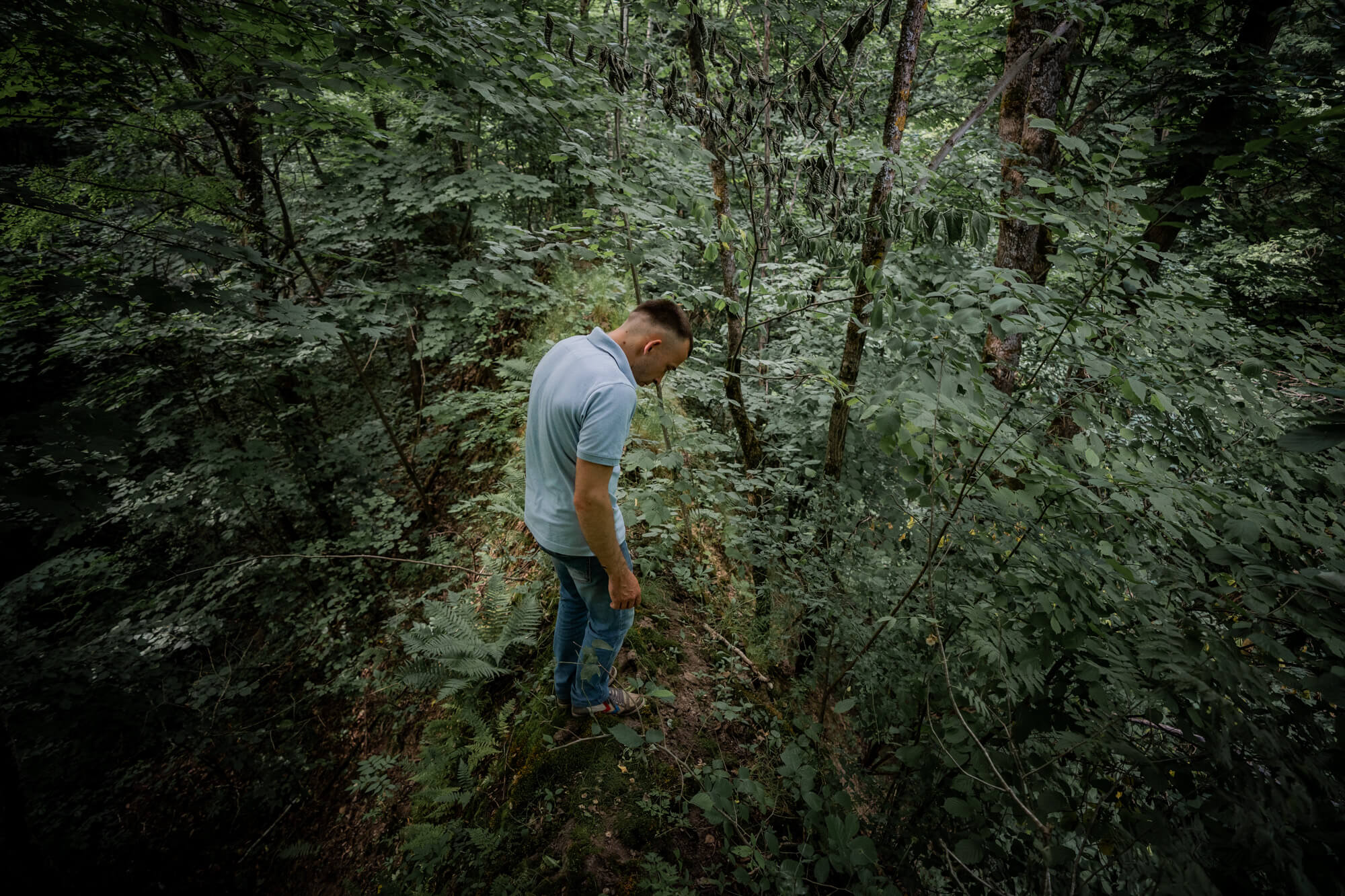 In 2022, Maksym and his friends tested a 22-kilometer trail along the river, through the archaeological site, forests, local landmarks, and springs that never freeze due to high silver cotent. The trail ends in the village of Yaroslavets, near the ruins of the Kochubey estate, where there are remnants of a park with a rose garden founded by Vasyl Kochubey, the chief scribe under Hetman Mazepa.
The Vorhol movement continues. A similar festival, albeit on a smaller scale, was organized by Maksym in August 2023. Amazingly, the residents of Sumy region, whose border territories are still under daily Russian shelling, find the strength not only to live but also to travel, discover new things, develop communities, and keep moving forward.
"People need to be brought out of their depressive state and encouraged. They've been cooped up at home and in basements for long enough. My friend Sasha Miroshnychenko, who is defending the country on the frontlines, said: 'We are not only fighting for Ukrainian land but also to ensure that life continues on it,'" Maksym explains.
Maksym's family is supportive of his efforts. His wife is involved in community activities. His son Ivan is passionate about archaeology and is eagerly awaiting two beehives as a birthday present. His daughter Solomiya enjoys trying on the beekeeper's protective suit and already knows a lot about the trade.
"Bees don't like strangers," she says. "So they unite and drive intruders out of the hive."
Just like her father at the beginning of the full-scale invasion.
But the people of Vorhol are always welcoming to their own.
P.S. The Russians who were captured by the villagers in Vorhol in February 2022 were later exchanged for Ukrainian defenders. Almost nothing is known about their fate. The only thing we have learned is that the junior sergeant, who had said that he had no resources to feed his family, didn't stay home for long. After the exchange, he returned to fight in Ukraine.
***
"Healed Lands. Зцілені землі" is part of "De-occupied: Stories of the Liberated Territories," a project supported by the Heinrich Böll Foundation's Bureau in Kyiv. Its goal is to show that Ukrainians are not giving up or waiting for outside help but are bringing life back to their communities and homes. Even though the war is still raging.
In these texts, we report on the renewal of life in Ukrainian territories that used to be temporarily occupied or besieged by the Russian army. We publish stories based on personal experiences of war—about people who find the strength to go on living and pass that strength on to others. About people who lead by example, inspire others, or help villages and towns recover from the war through their initiatives.
Have read to the end! What's next?
Next is a small request.
Building media in Ukraine is not an easy task. It requires special experience, knowledge and special resources. Literary reportage is also one of the most expensive genres of journalism. That's why we need your support.
We have no investors or "friendly politicians" - we've always been independent. The only dependence we would like to have is dependence on educated and caring readers. We invite you to support us on Patreon, so we could create more valuable things with your help.