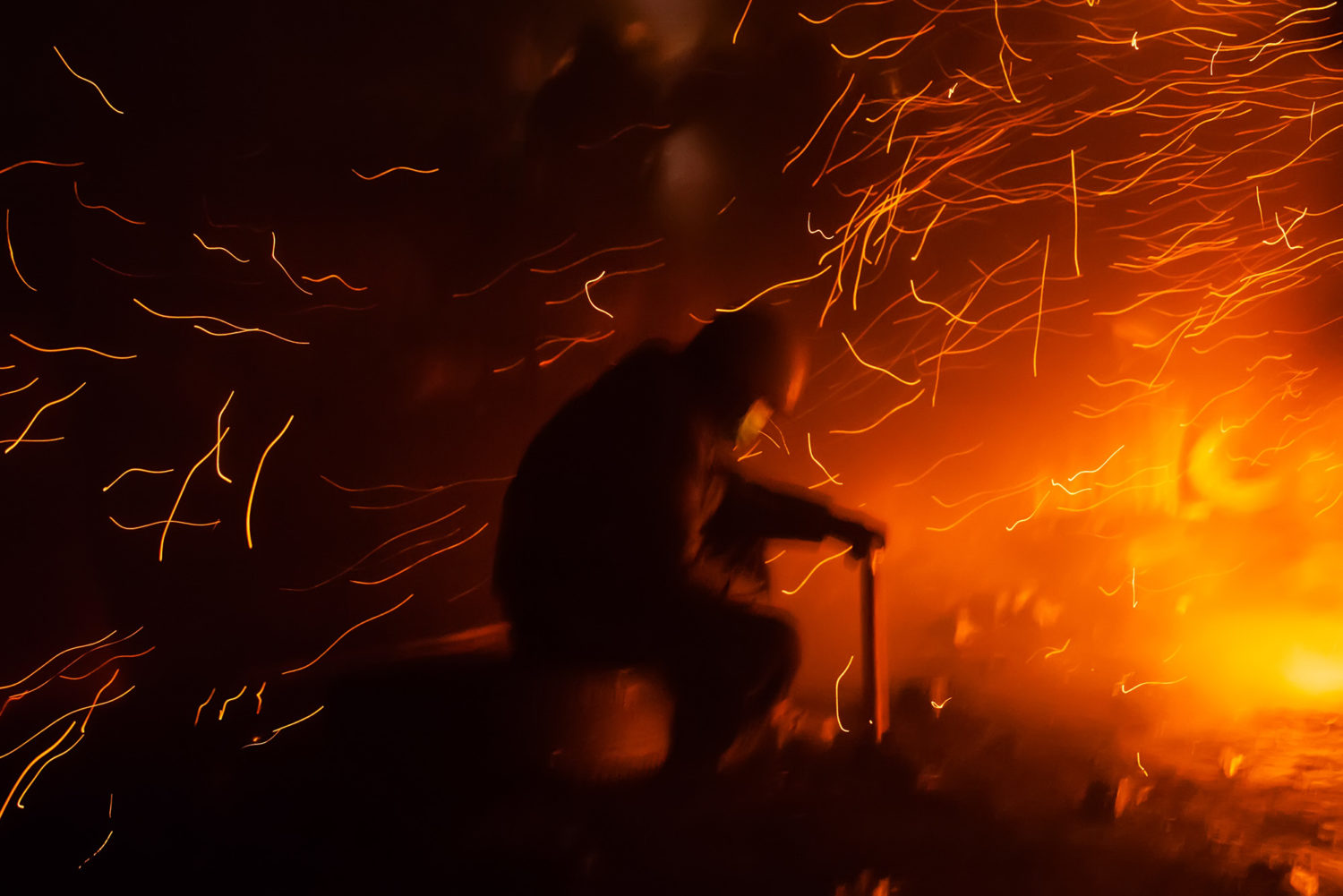 Battle for Freedom
Three months of defending dignity—captured by Ukrainian photographers
According to Polish journalist and witness of 20+ revolutions Ryszard Kapuściński, nearly all of them start identically. At some point, a person in a crowd loses fear, and, without fear, they become free. To commemorate Dignity and Freedom Day and the 6th anniversary of the Revolution of Dignity, we are telling the story of the three months in the heart of Kyiv that changed Ukraine, captured by the top Ukrainian photojournalists.
It's nearly 10 p.m. The long day of 21 November 2013 is not over yet. People are gathering in Independence Square in the center of Kyiv. Dressed warmly, they carry the flags of Ukraine and the EU. Hundreds become a thousand. Some plan to stay overnight. Earlier that day, the Azarov government suspended preparations for signing the EU-Ukraine Association Agreement.
People disagree. They decide to remain at Maidan day and night until President Yanukovych signs the Agreement at the Vilnius Summit, which is to take place in a week. While still patient, people are already on guard.
On 29 November, the Ukrainian people learn that Yanukovych failed to sign the Agreement. "Today, the Ukrainian leadership has chosen a way which is going nowhere," says Lithuanian President Dalia Grybauskaitė. At 4 a.m. on 30 November, riot police storm the protesters at Maidan, and, within 30 minutes, they completely clear out the area with violence and blood, using truncheons and feet. They say they need to make room for the Christmas tree.
The beating of hundreds brings hundreds of thousands to the streets. They are flocking to the city center from everywhere. People from other Ukrainian cities and towns also take to the streets. This is the beginning of the Revolution of Dignity, the largest protest since the 2004 Orange Revolution. As the most important Ukrainian song says, the battle for freedom can be bloody.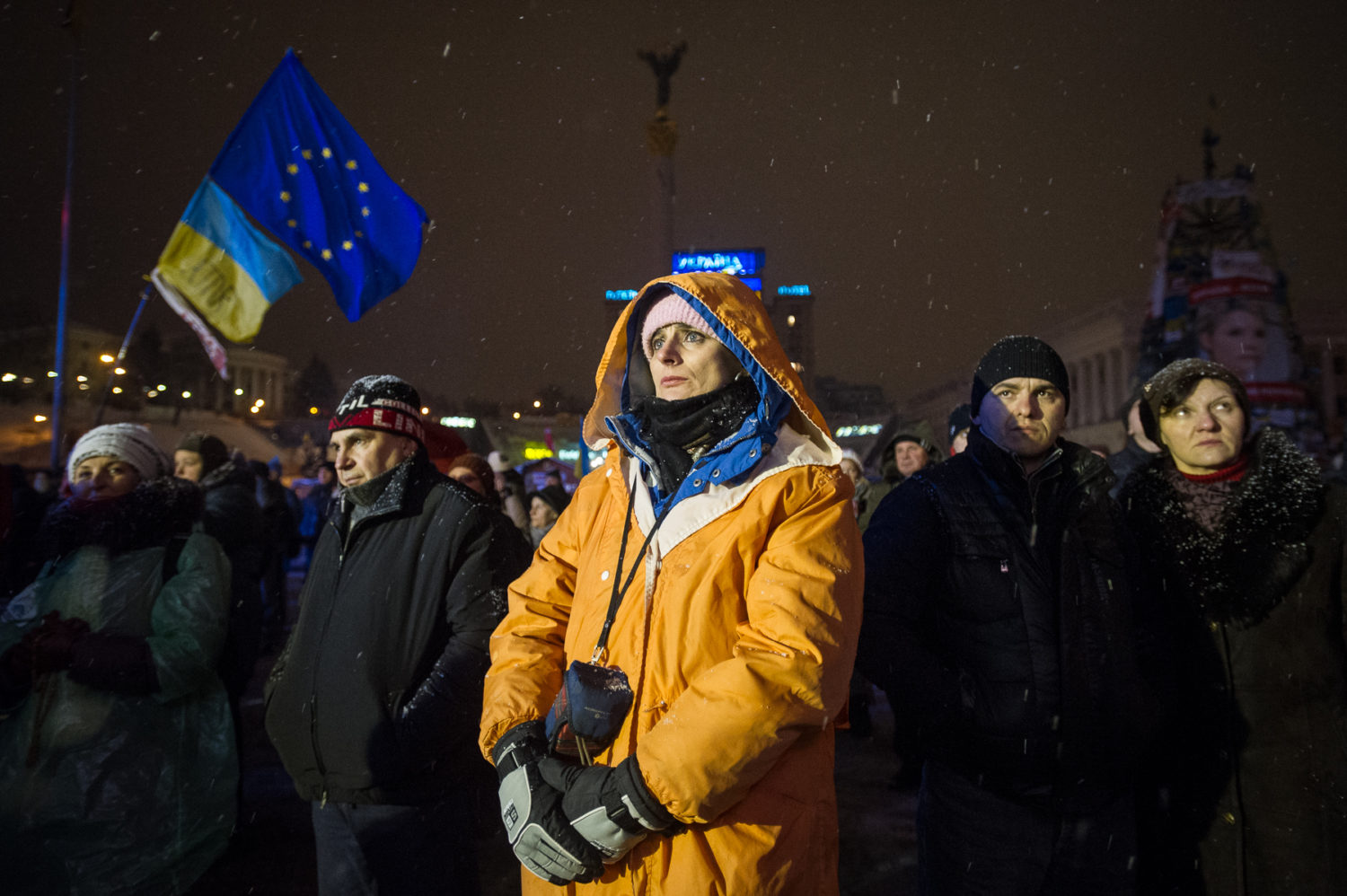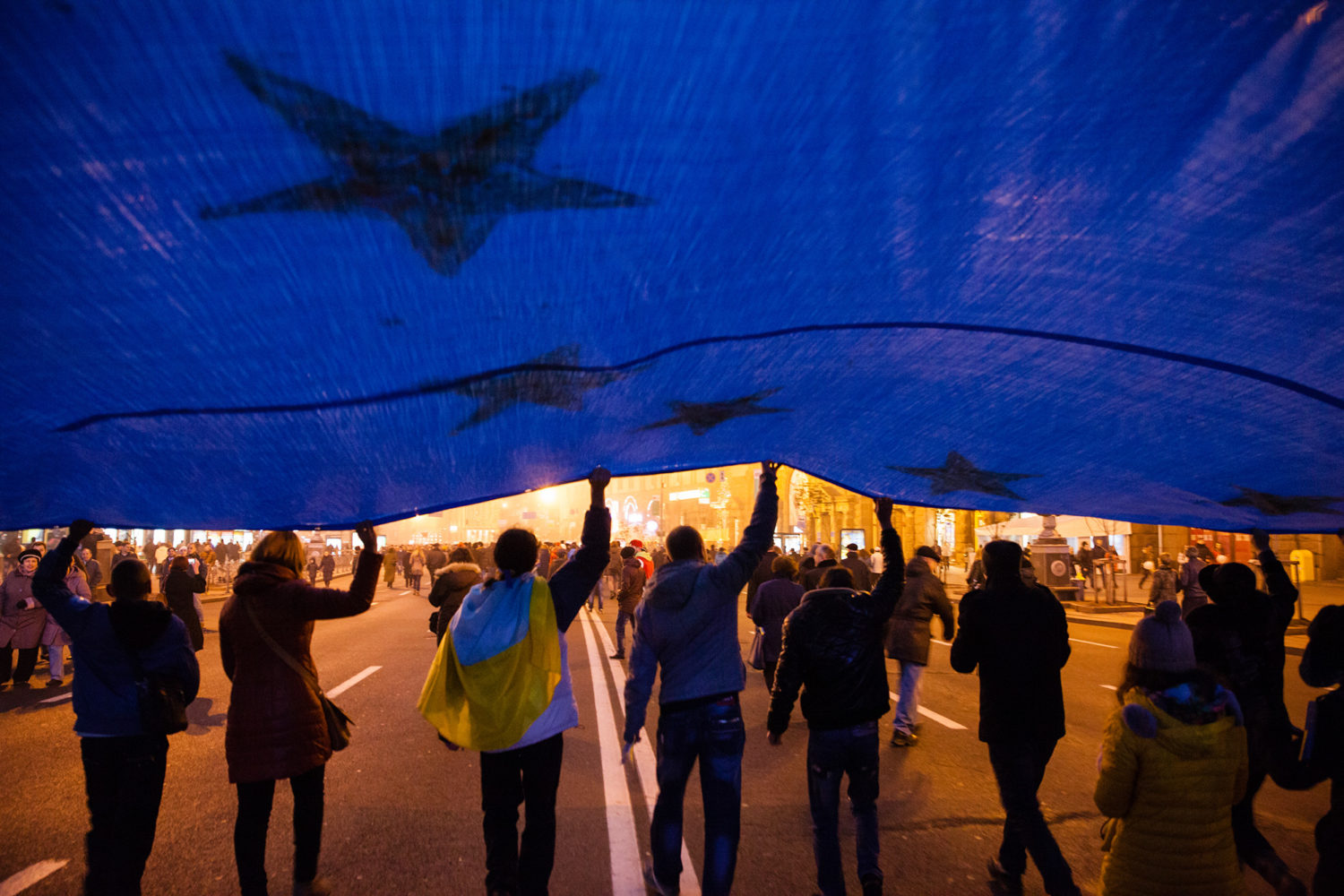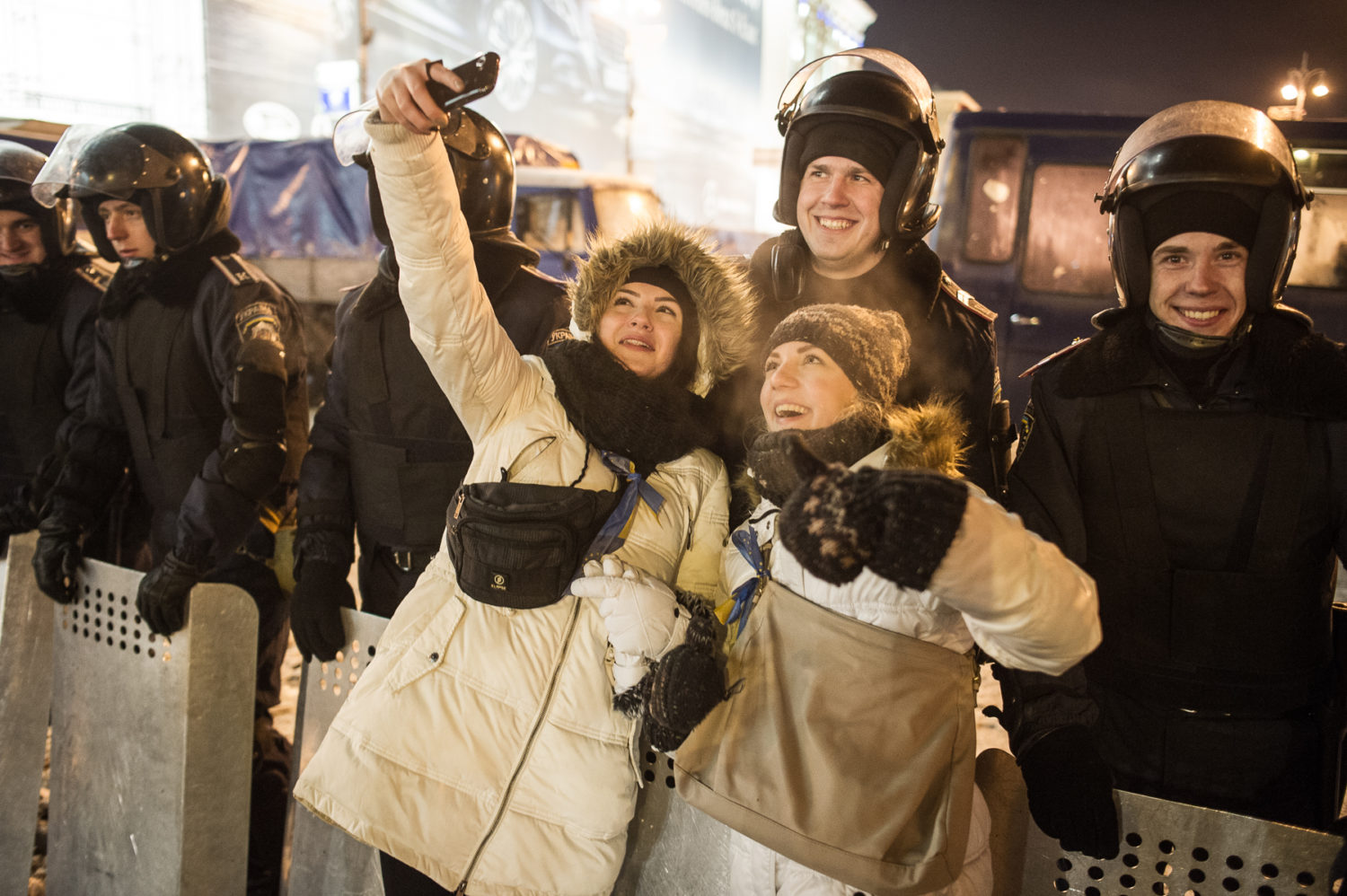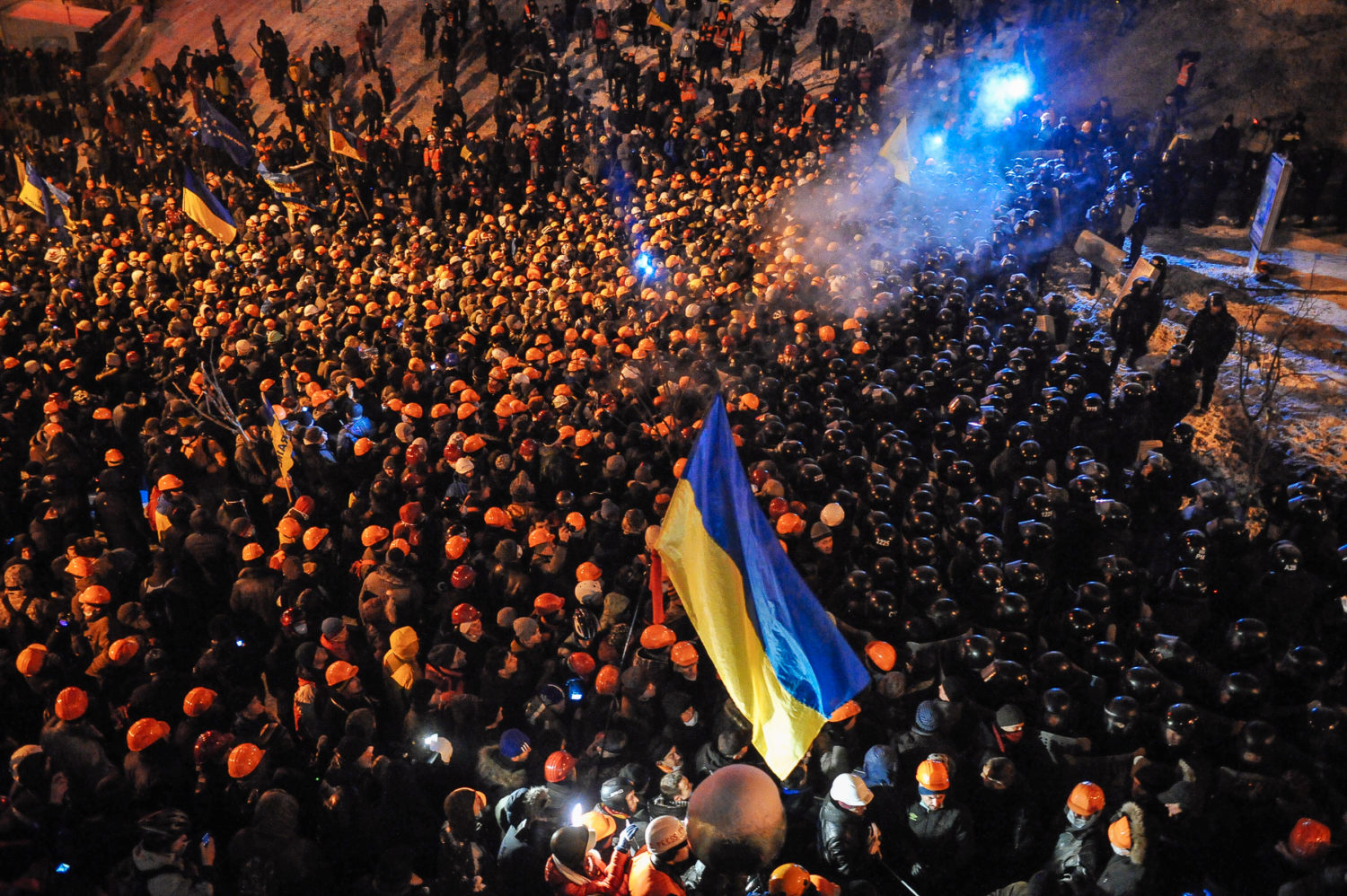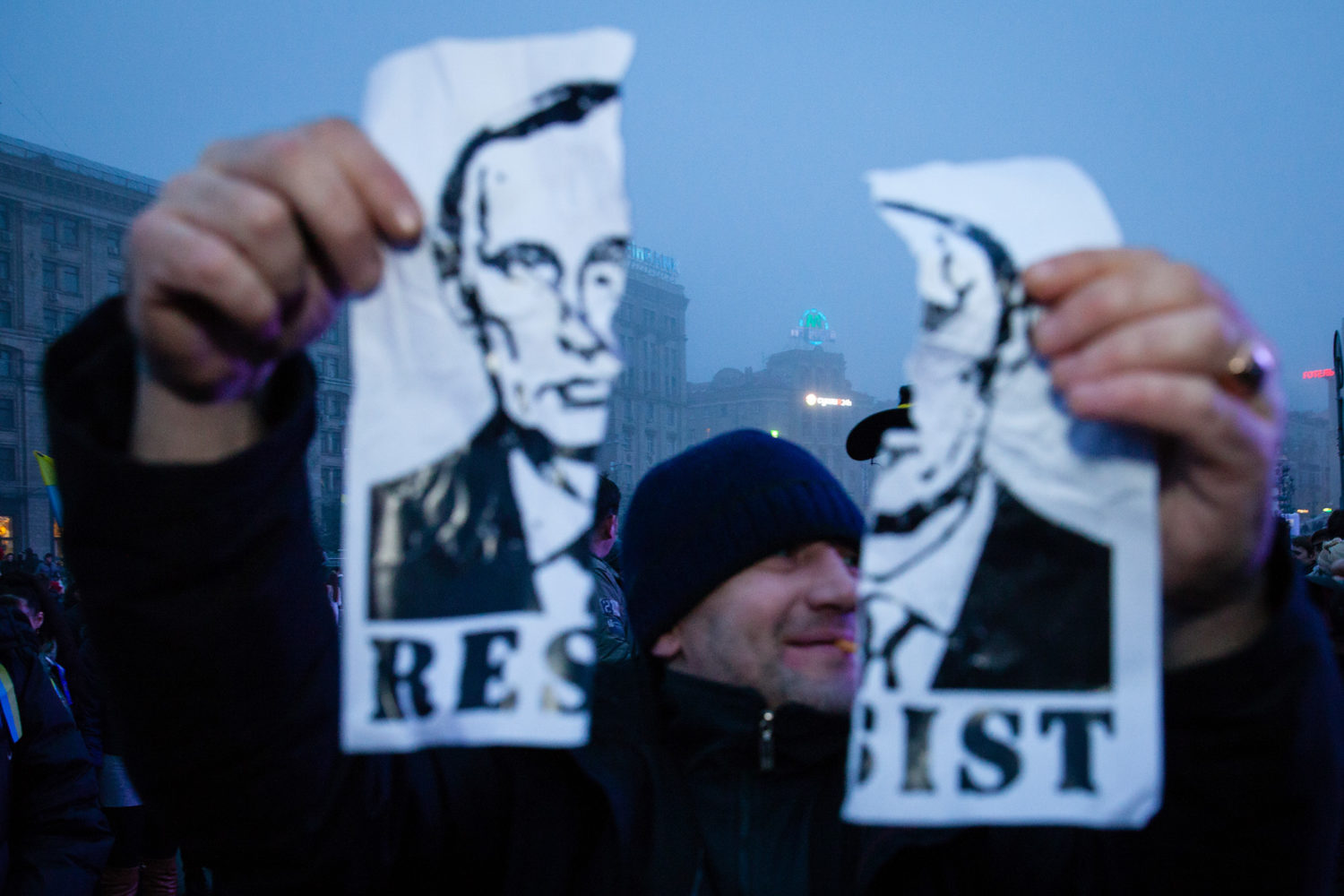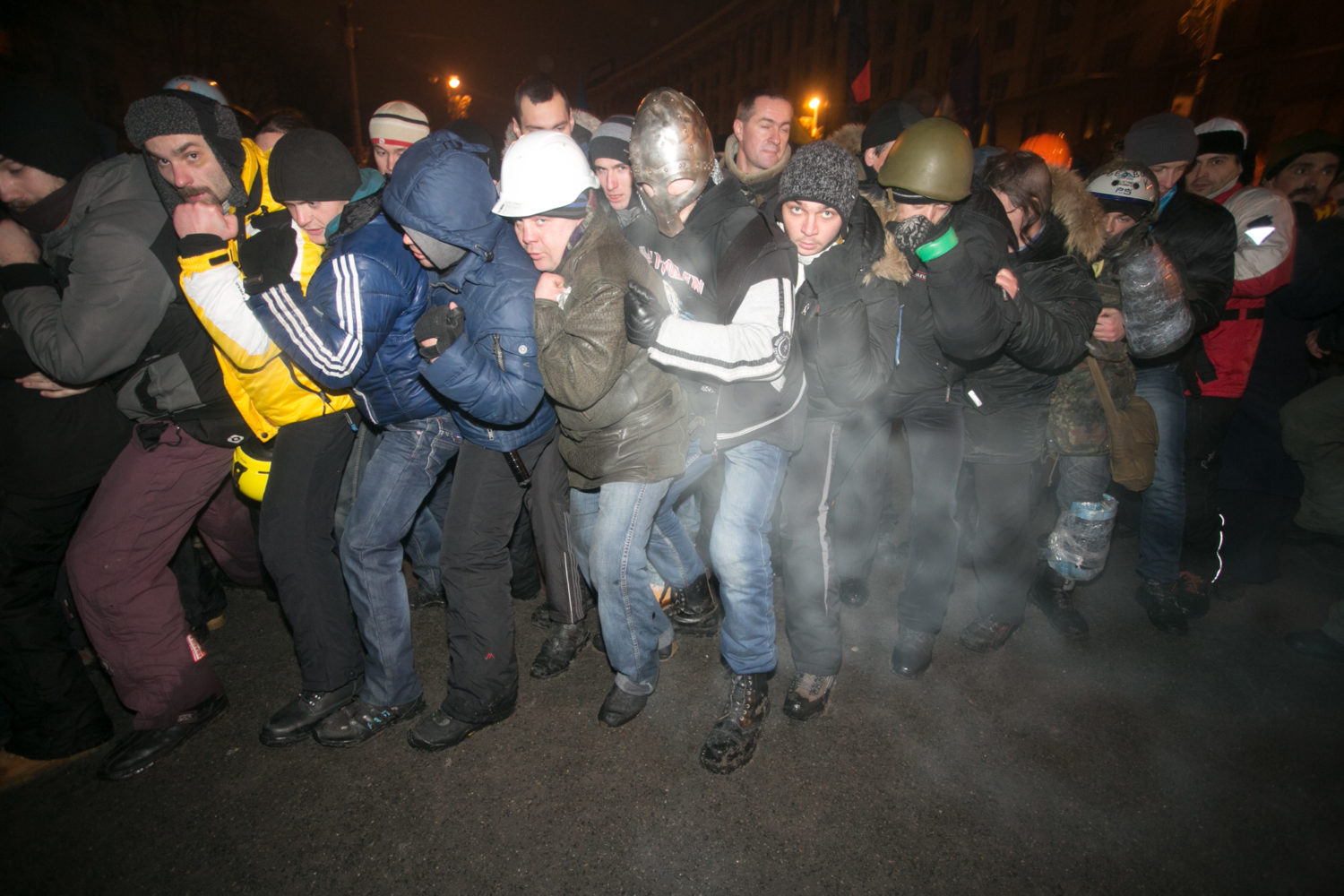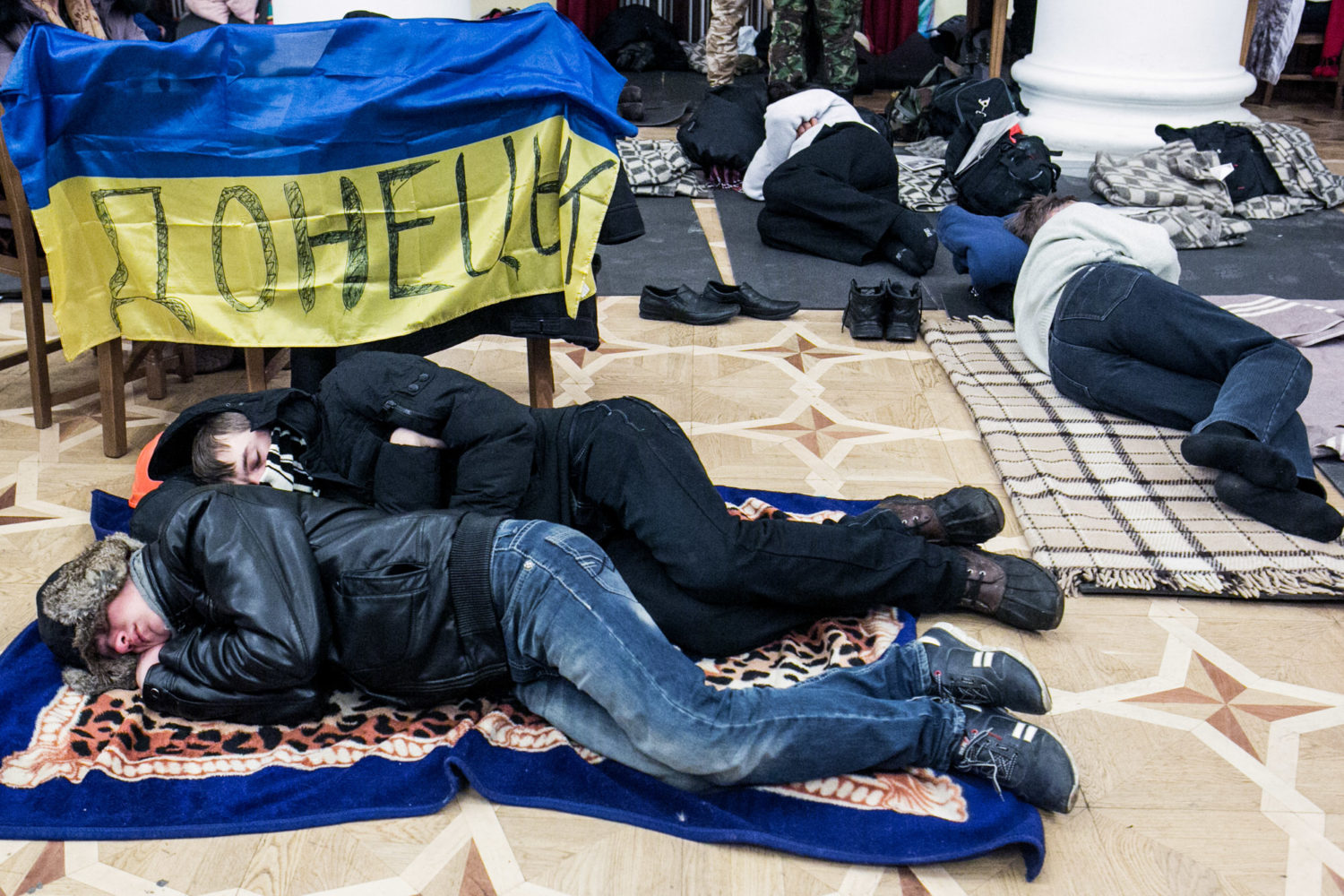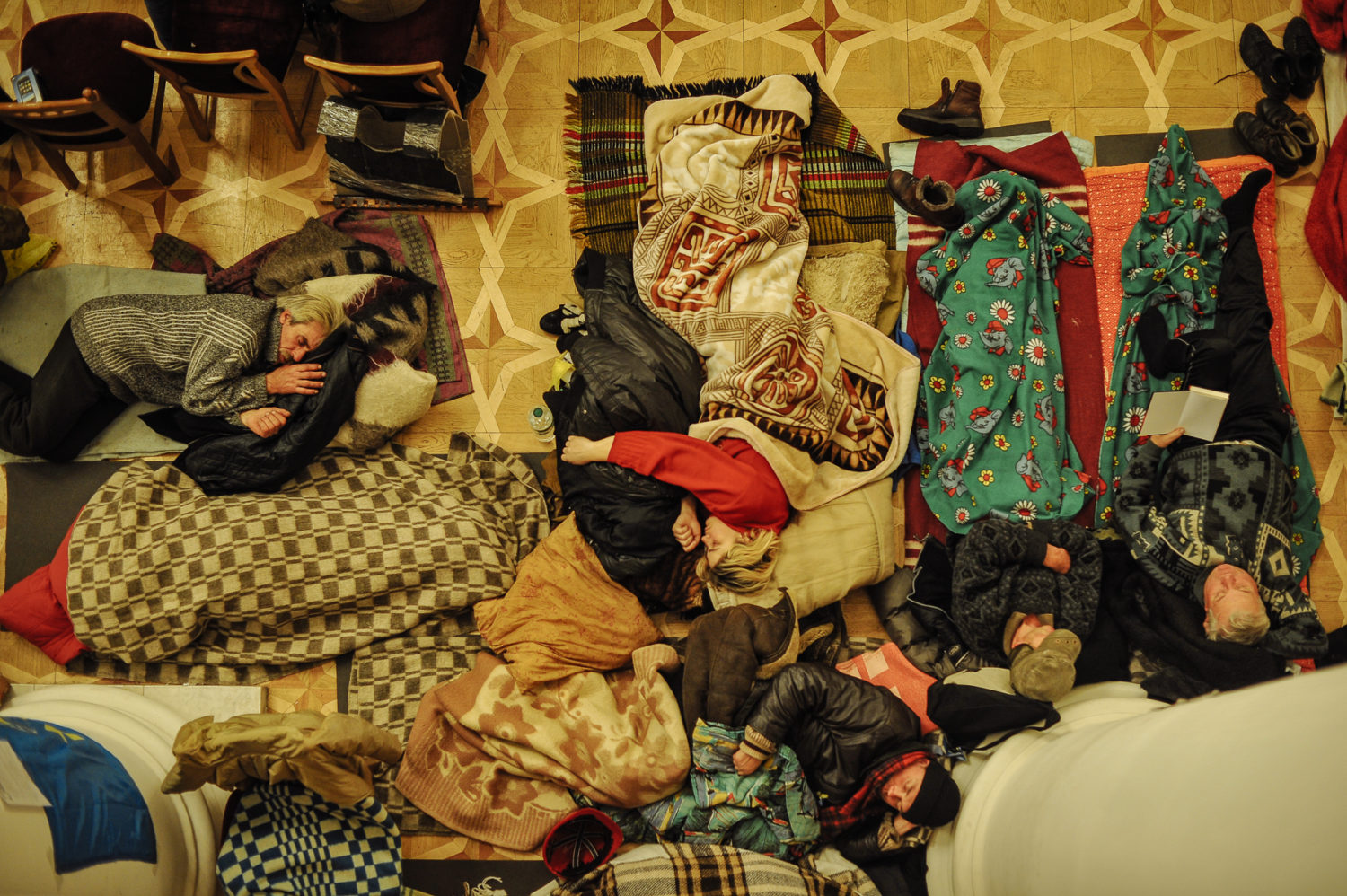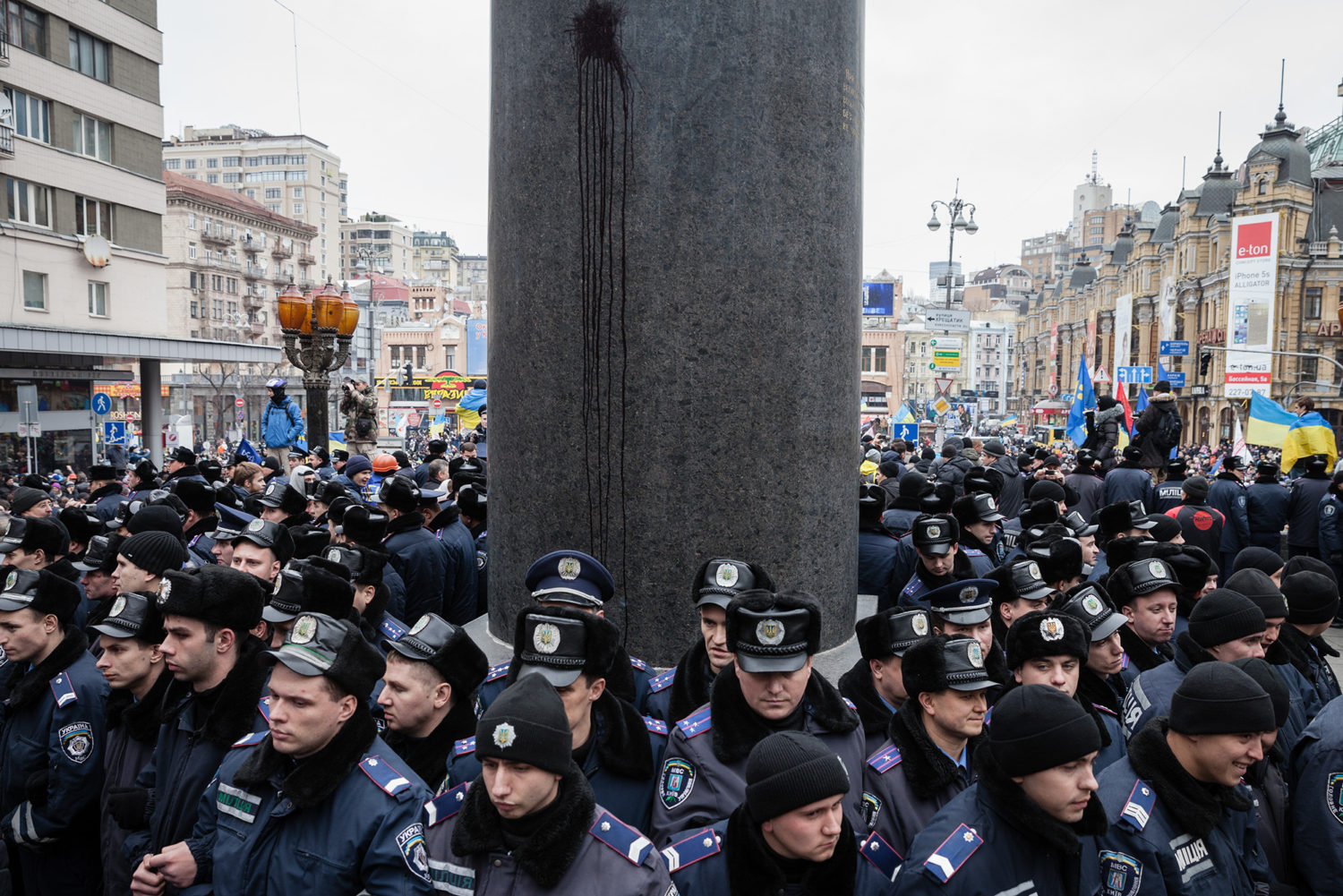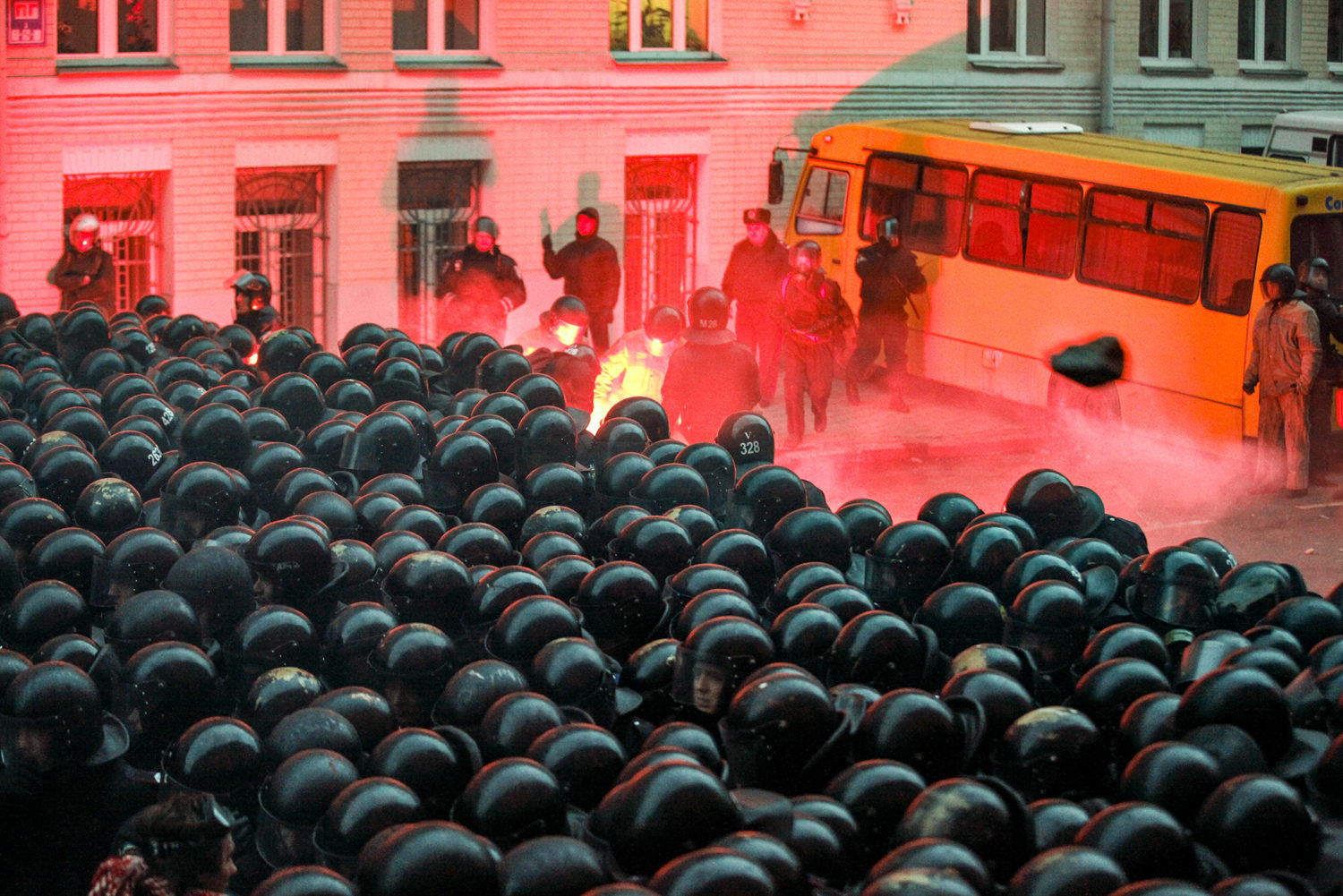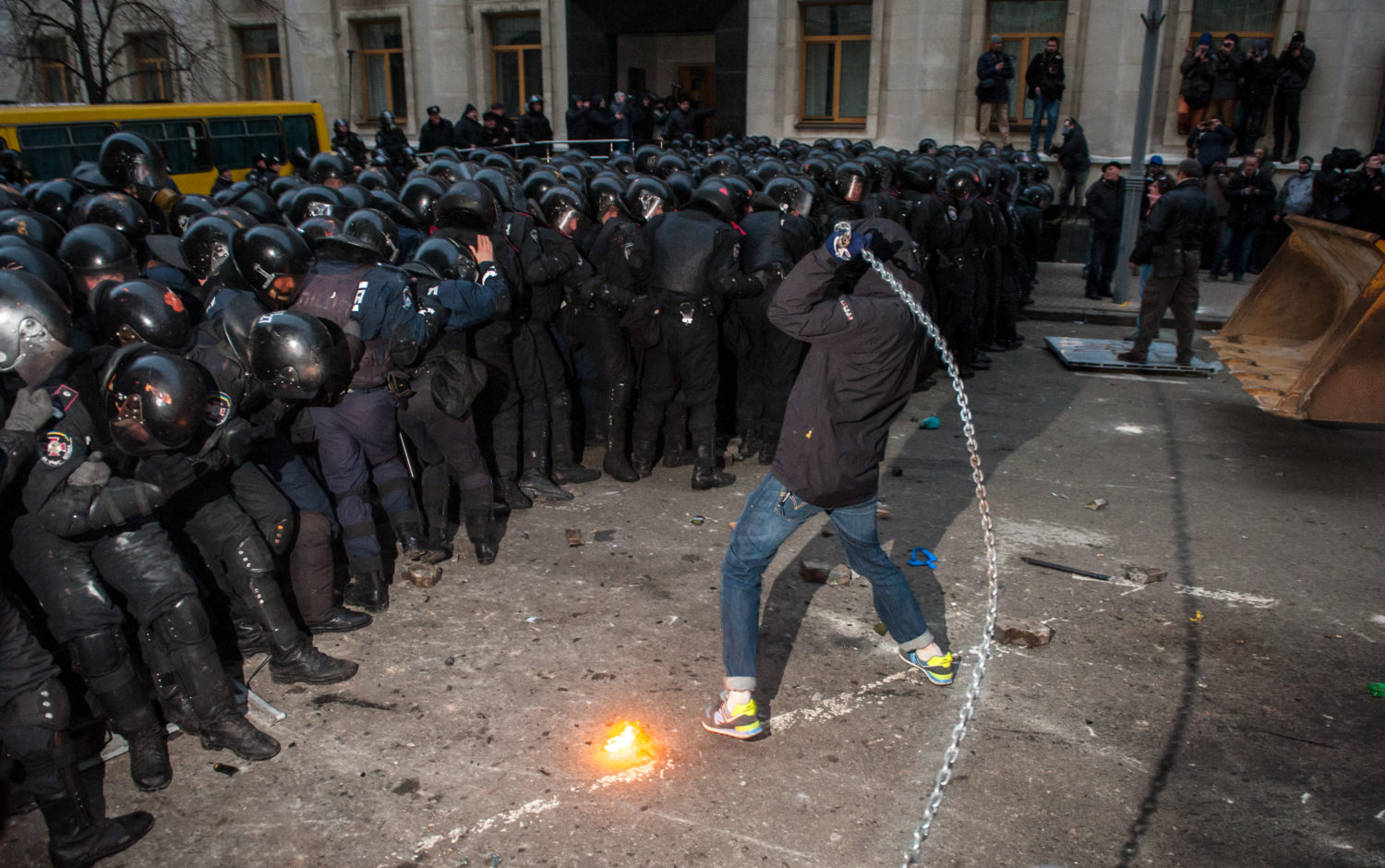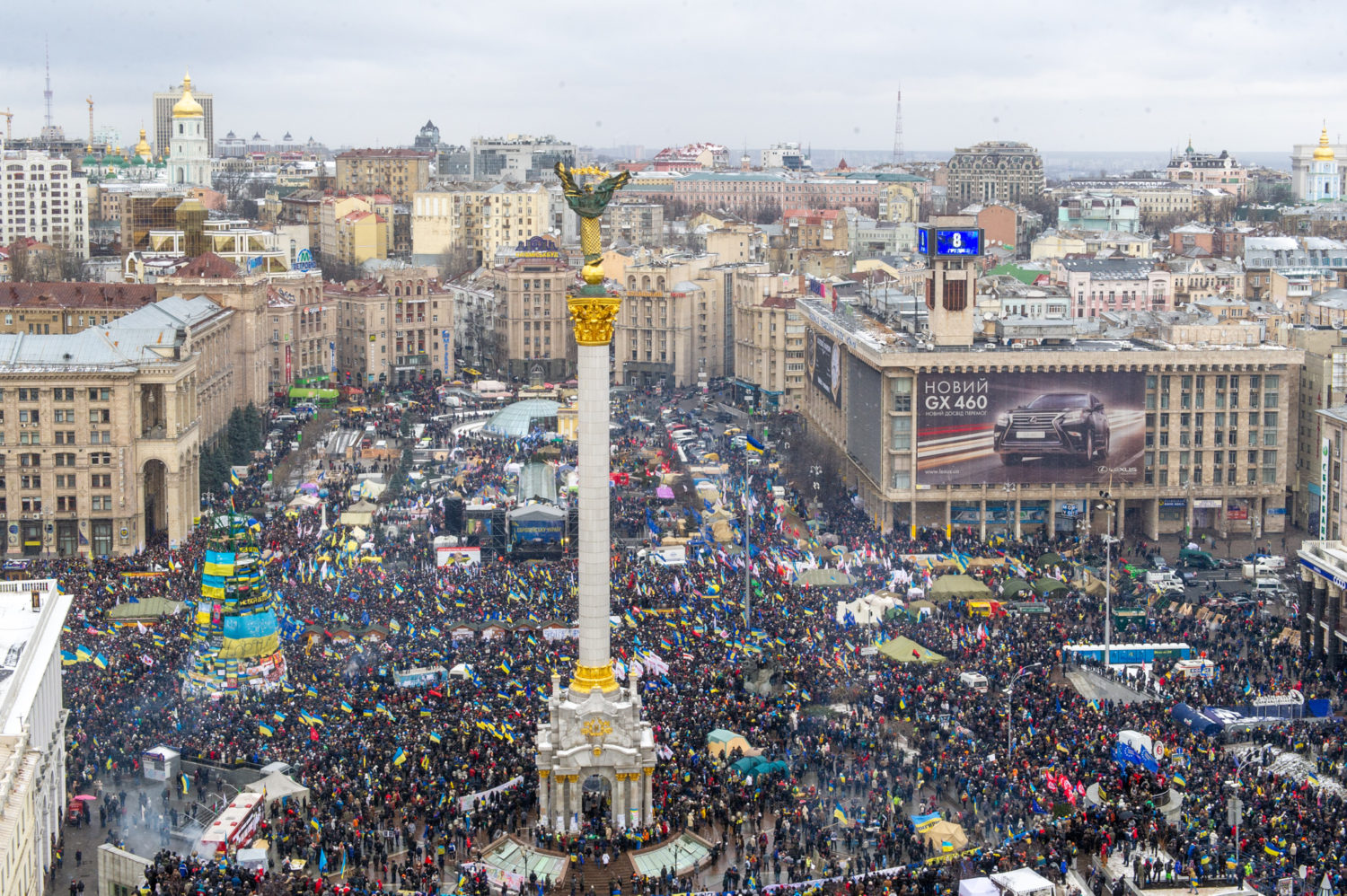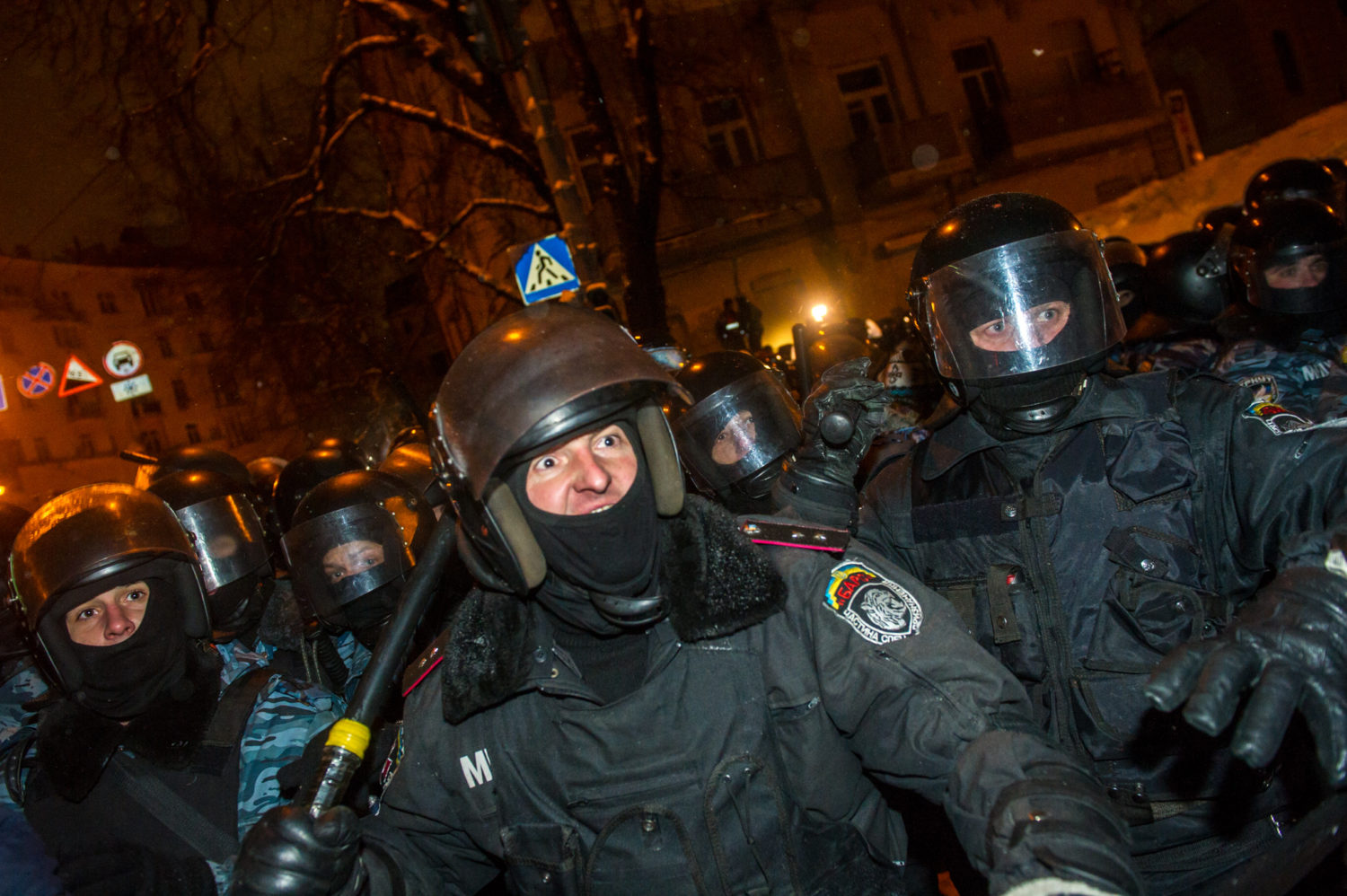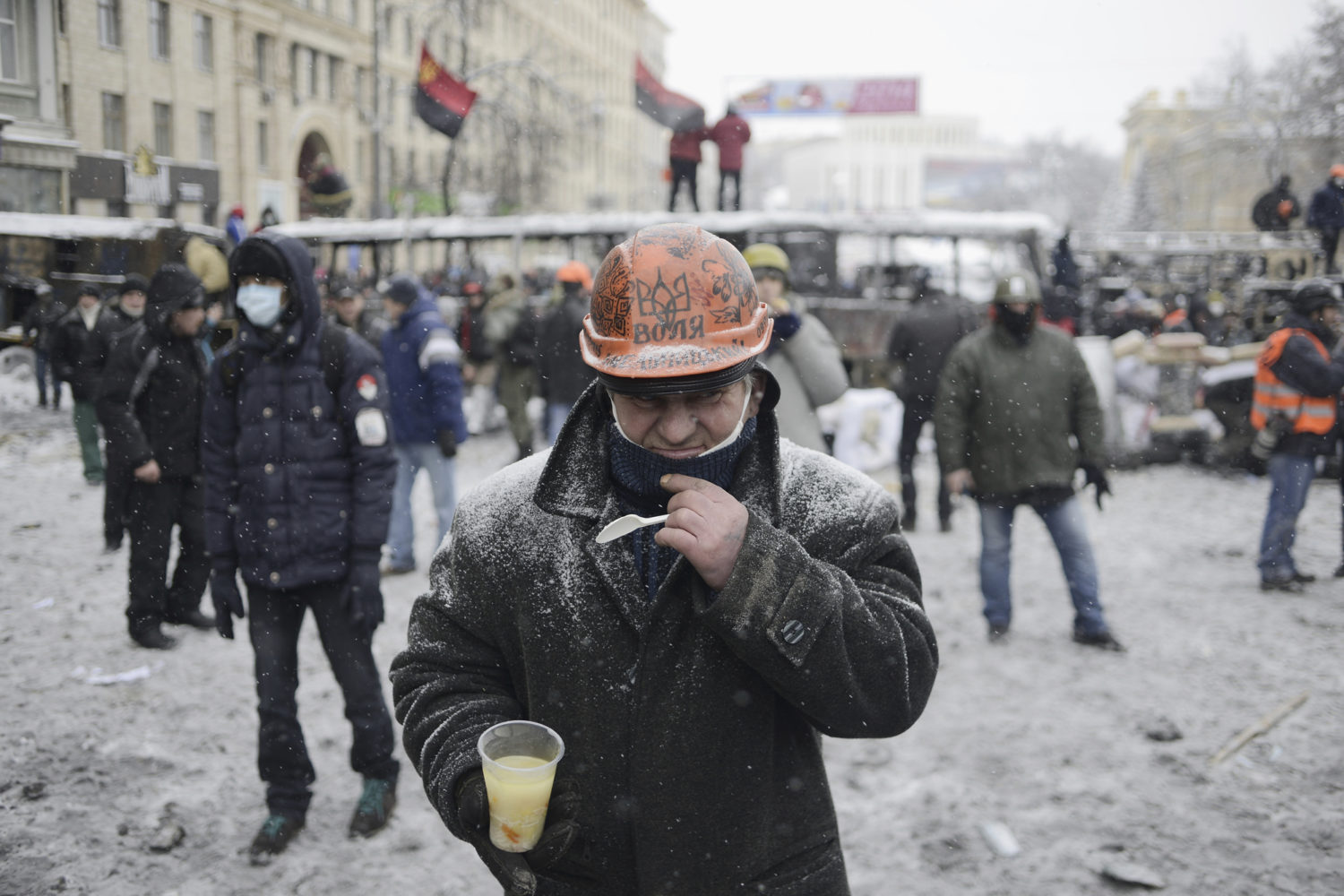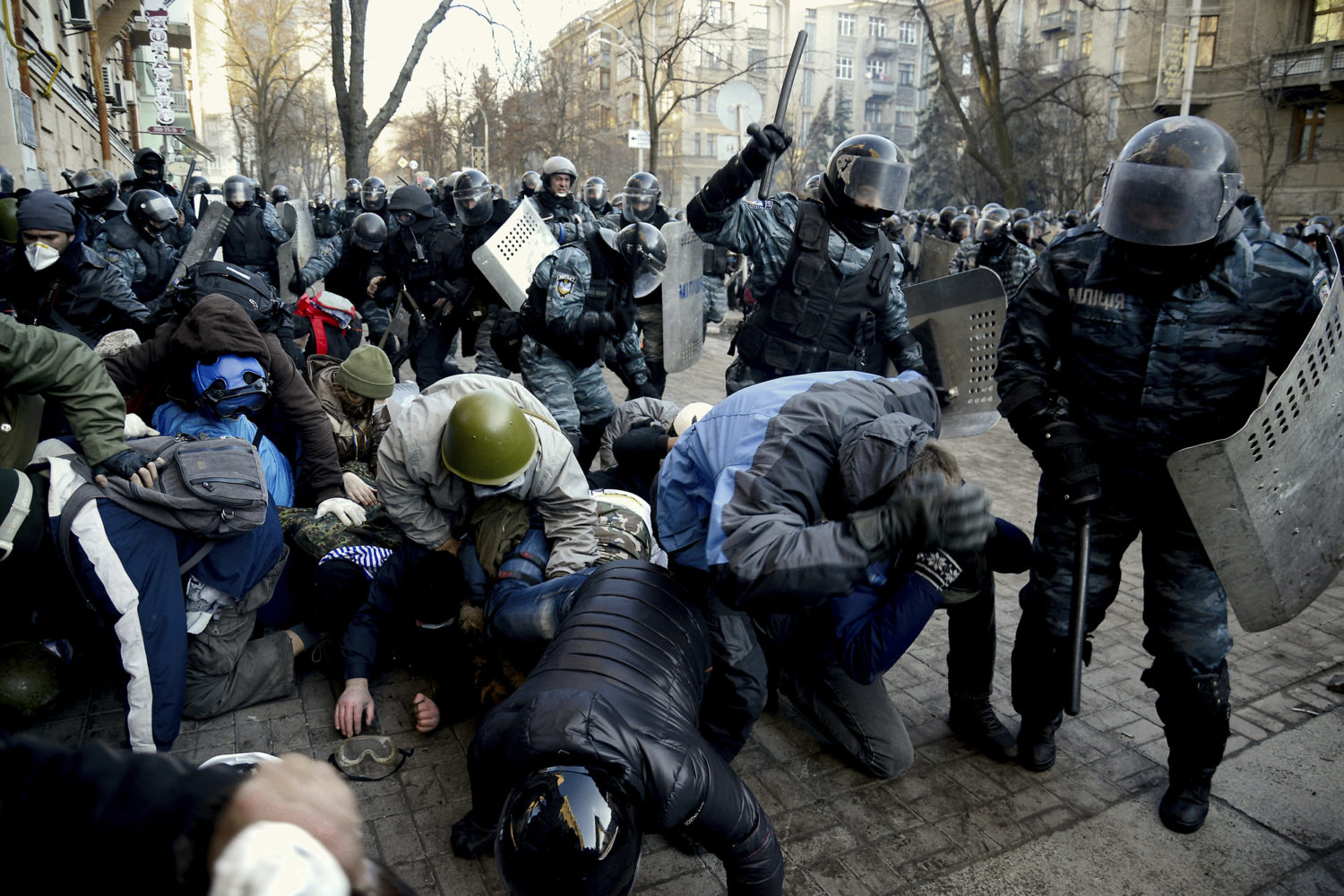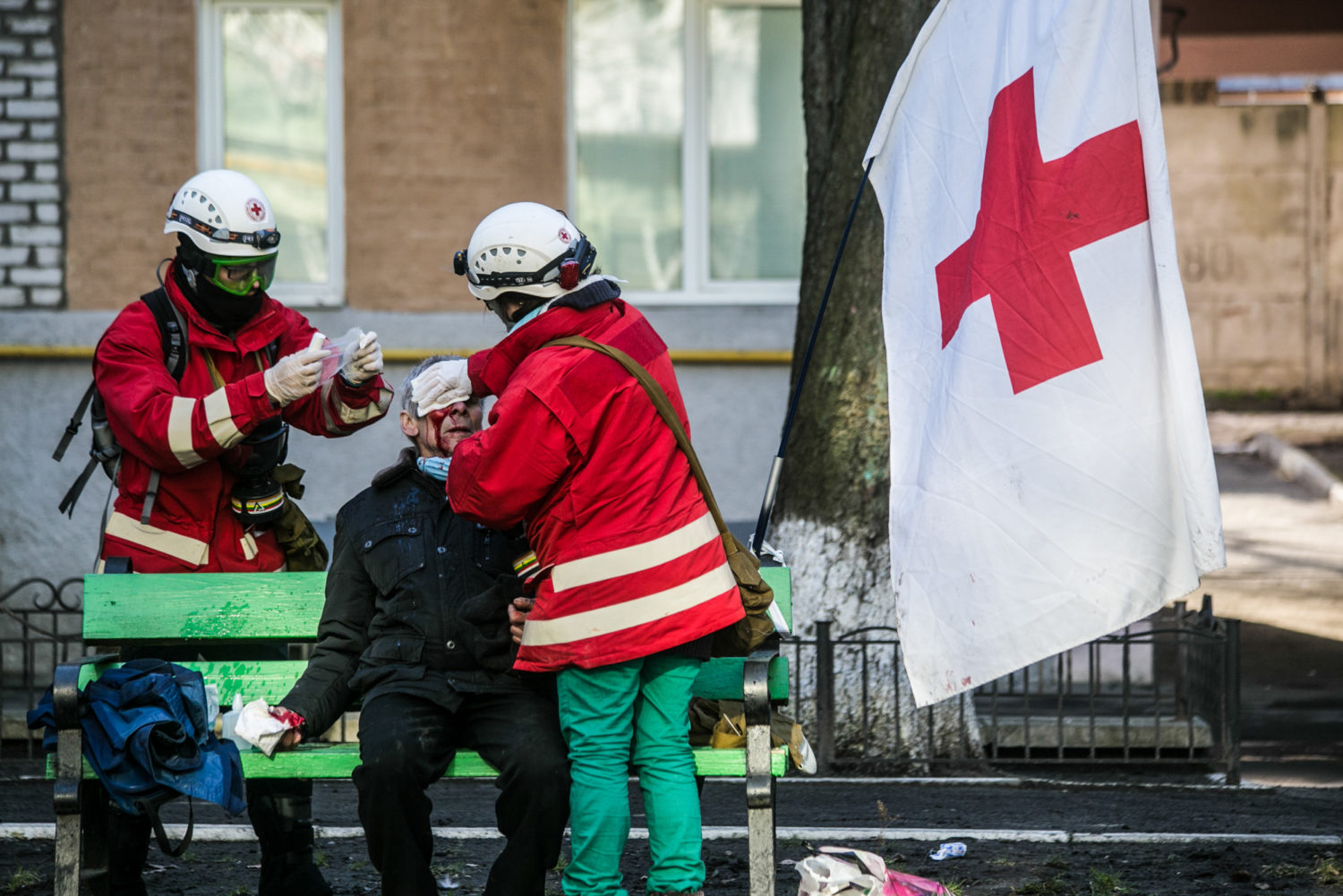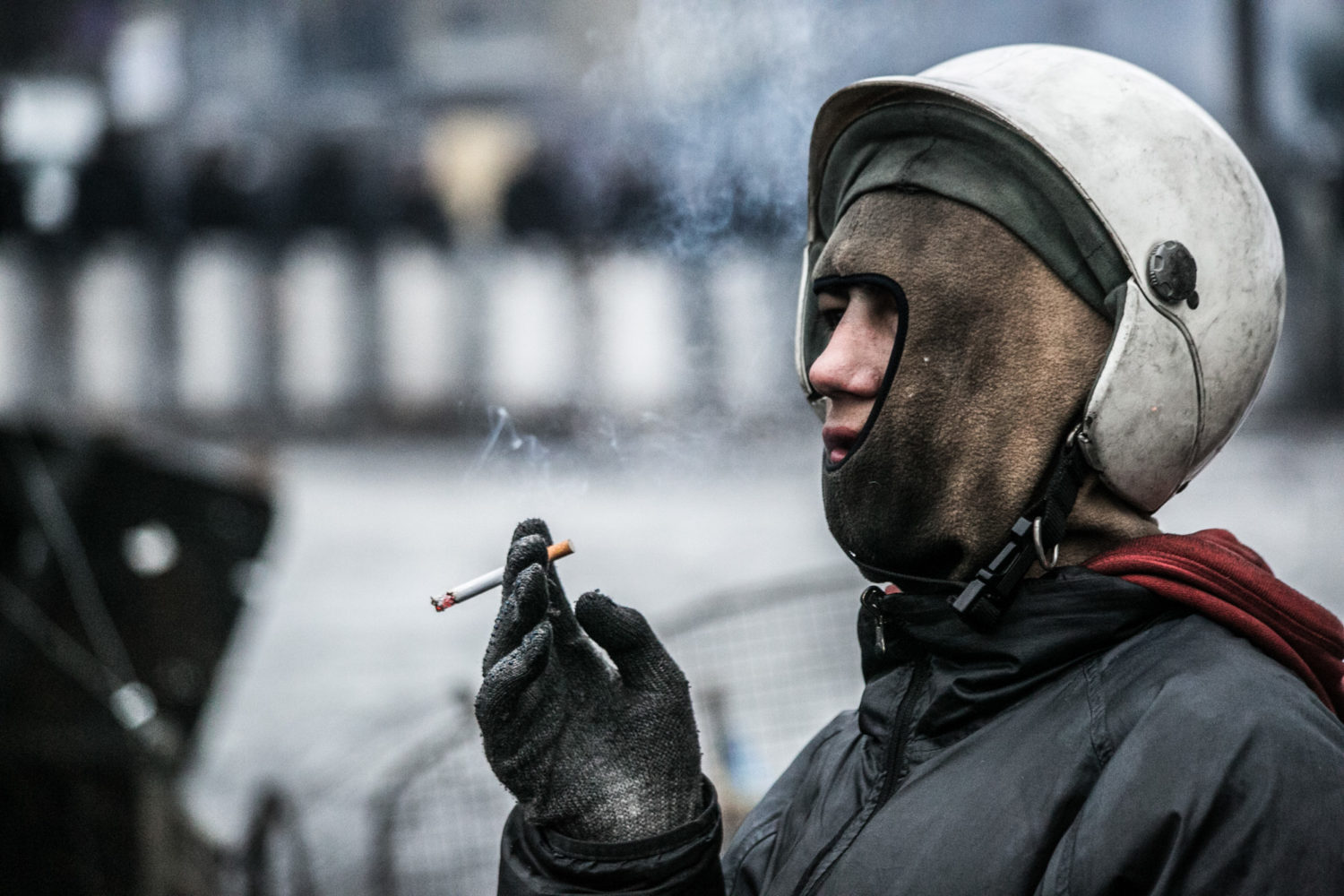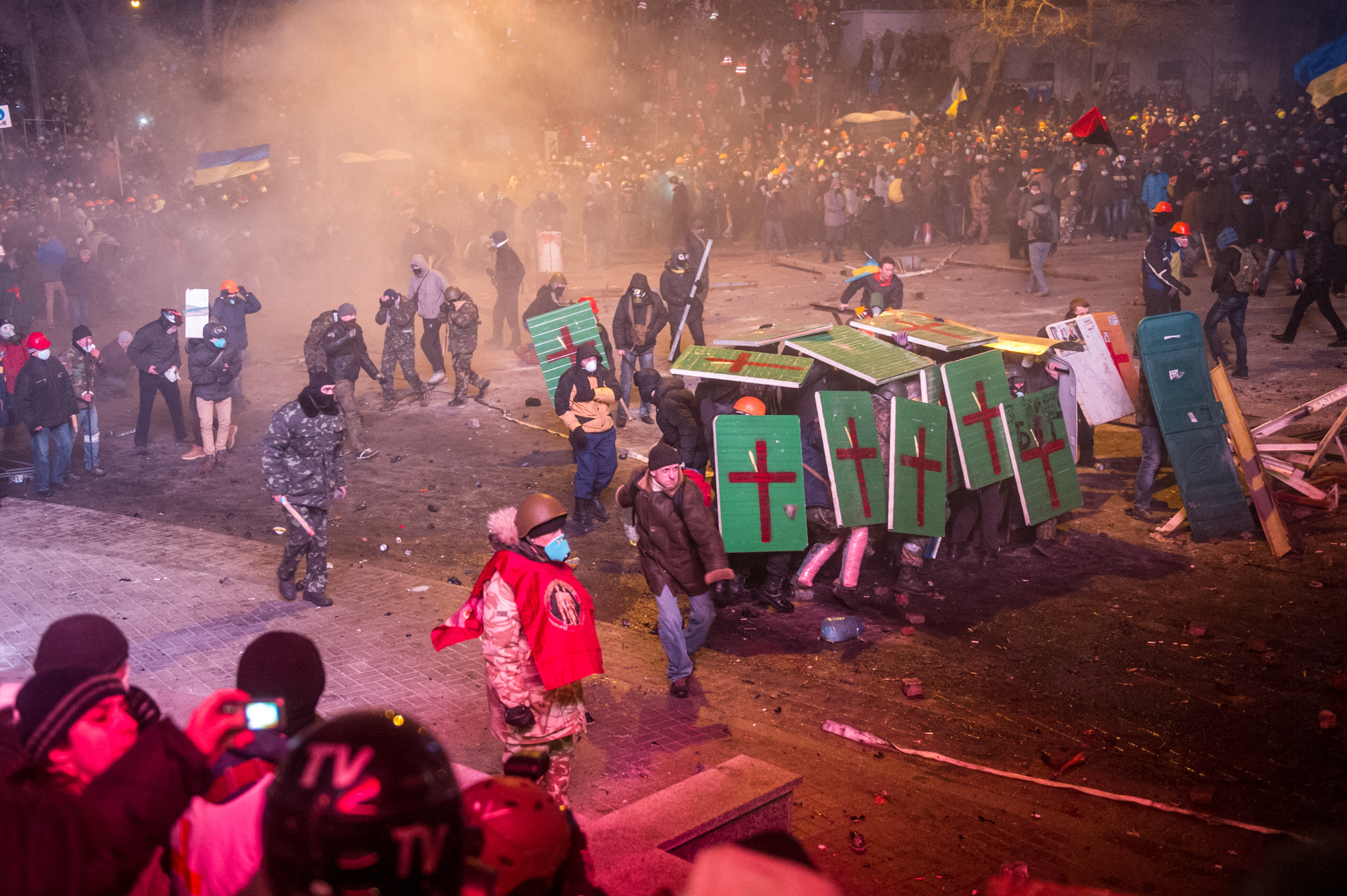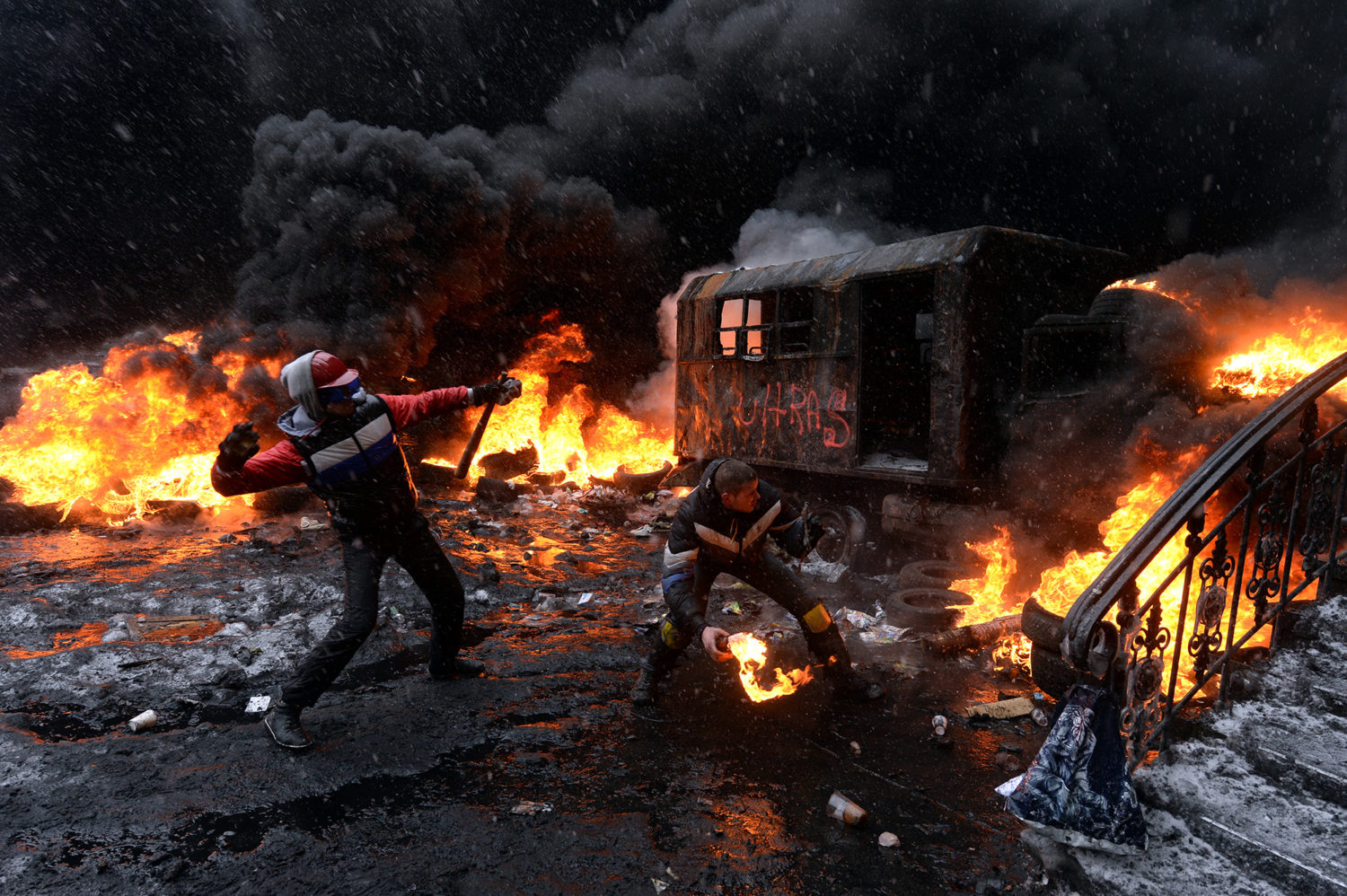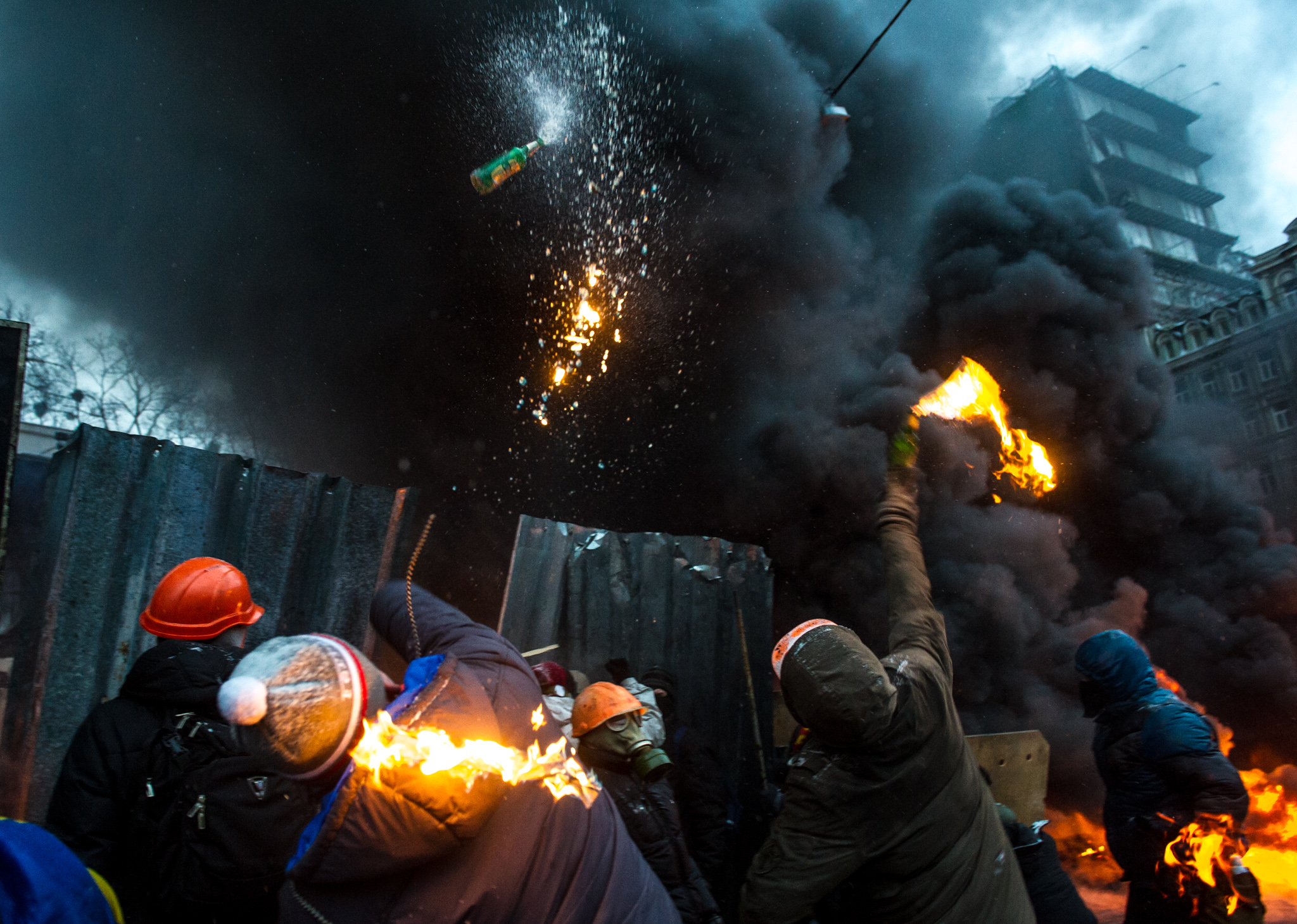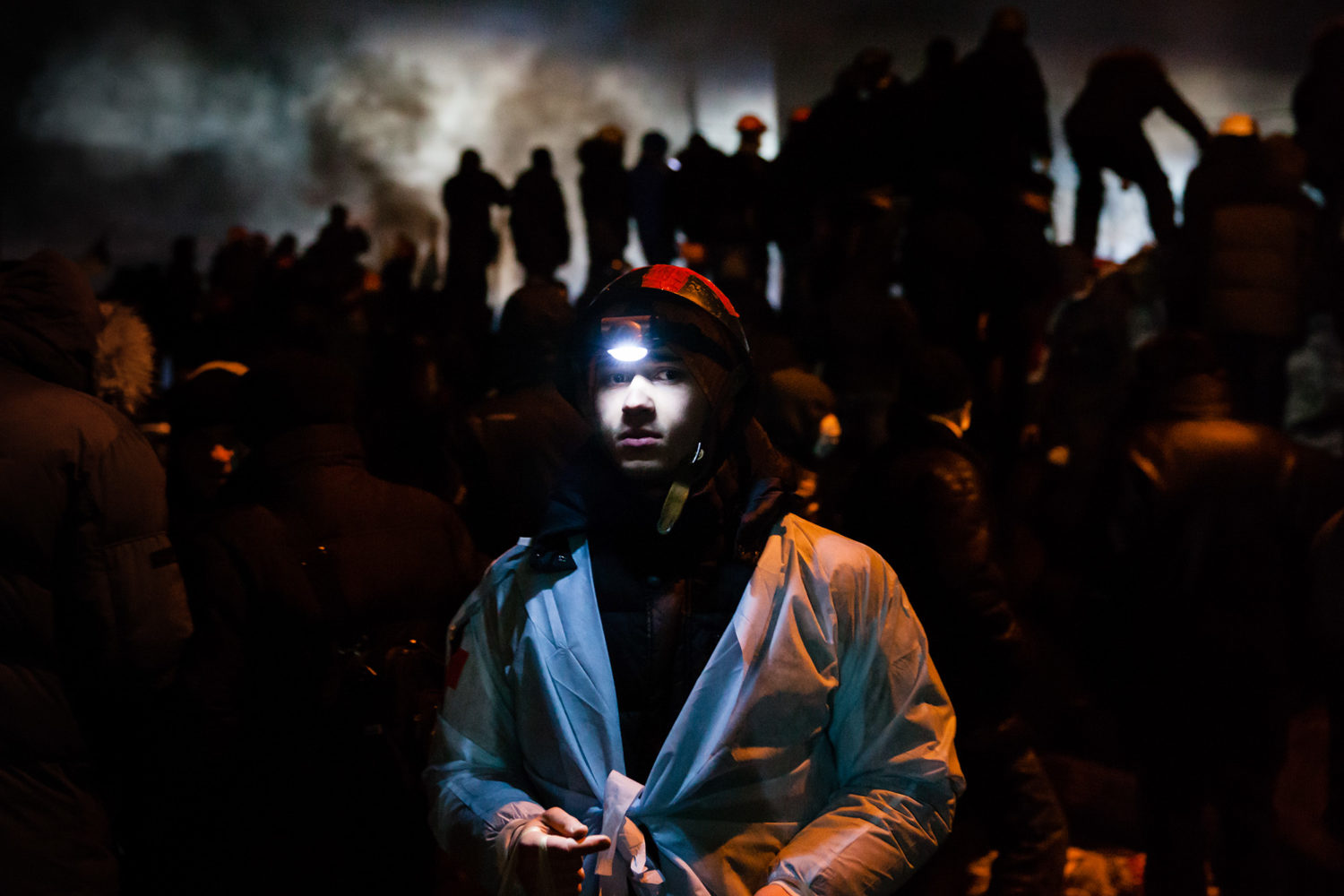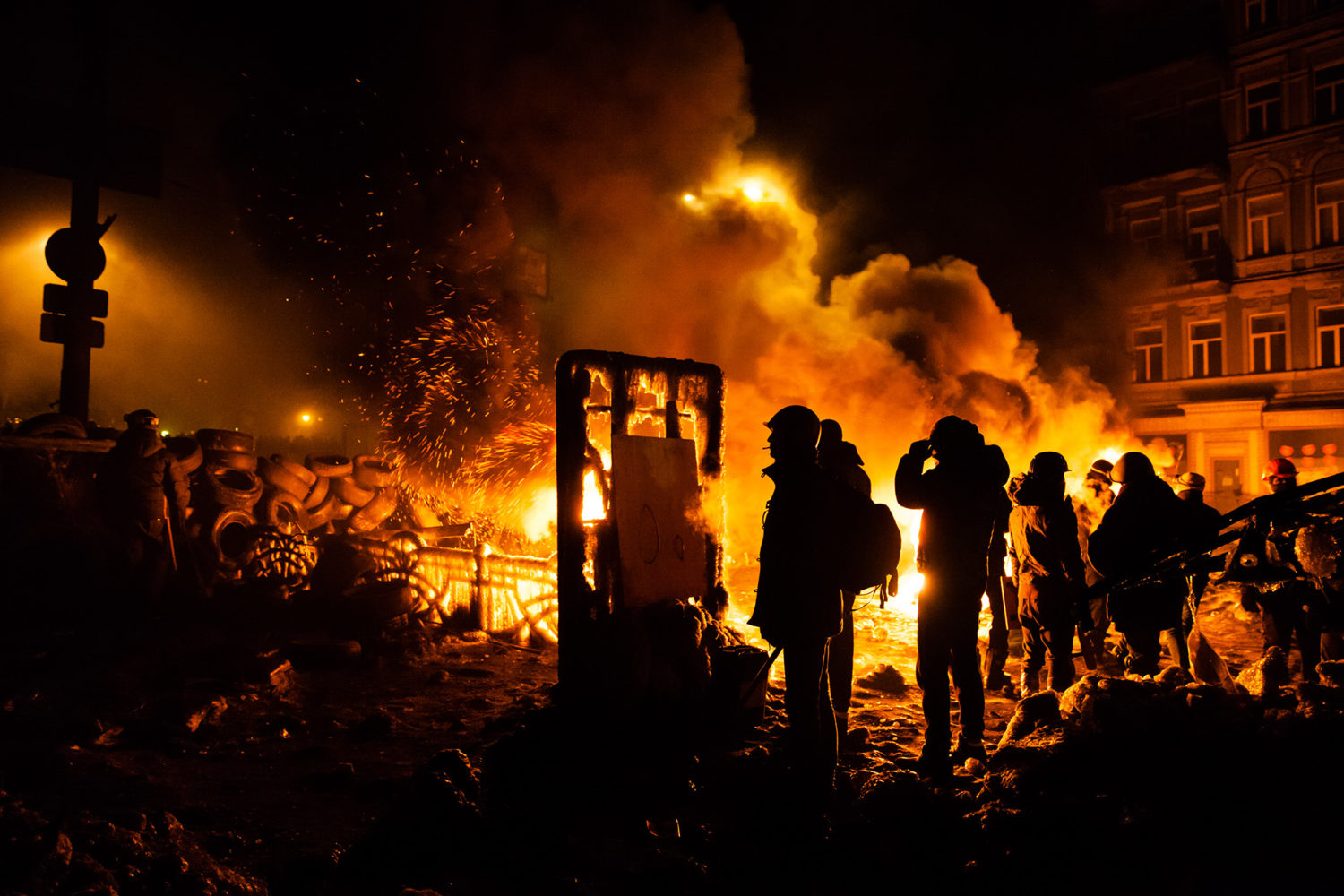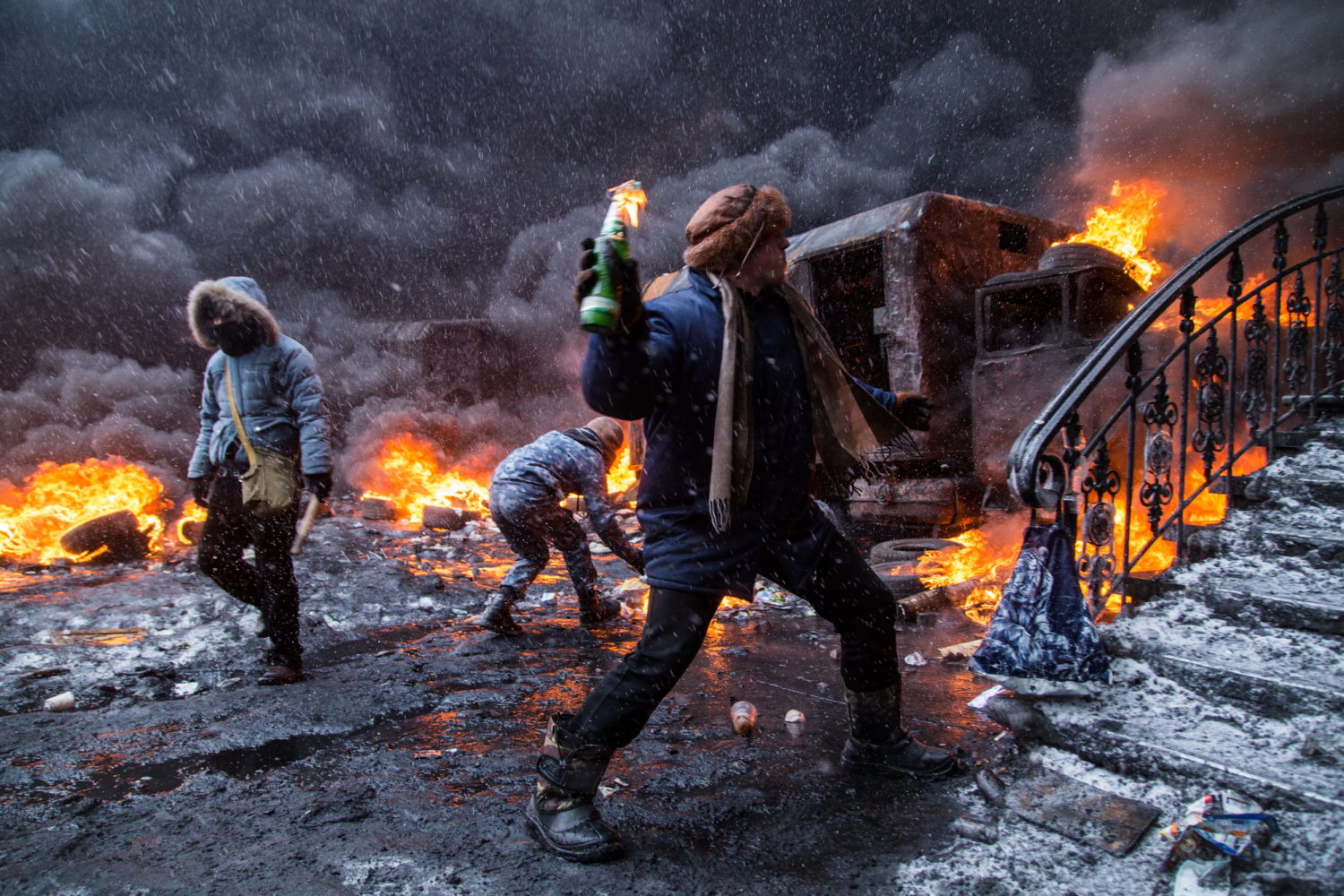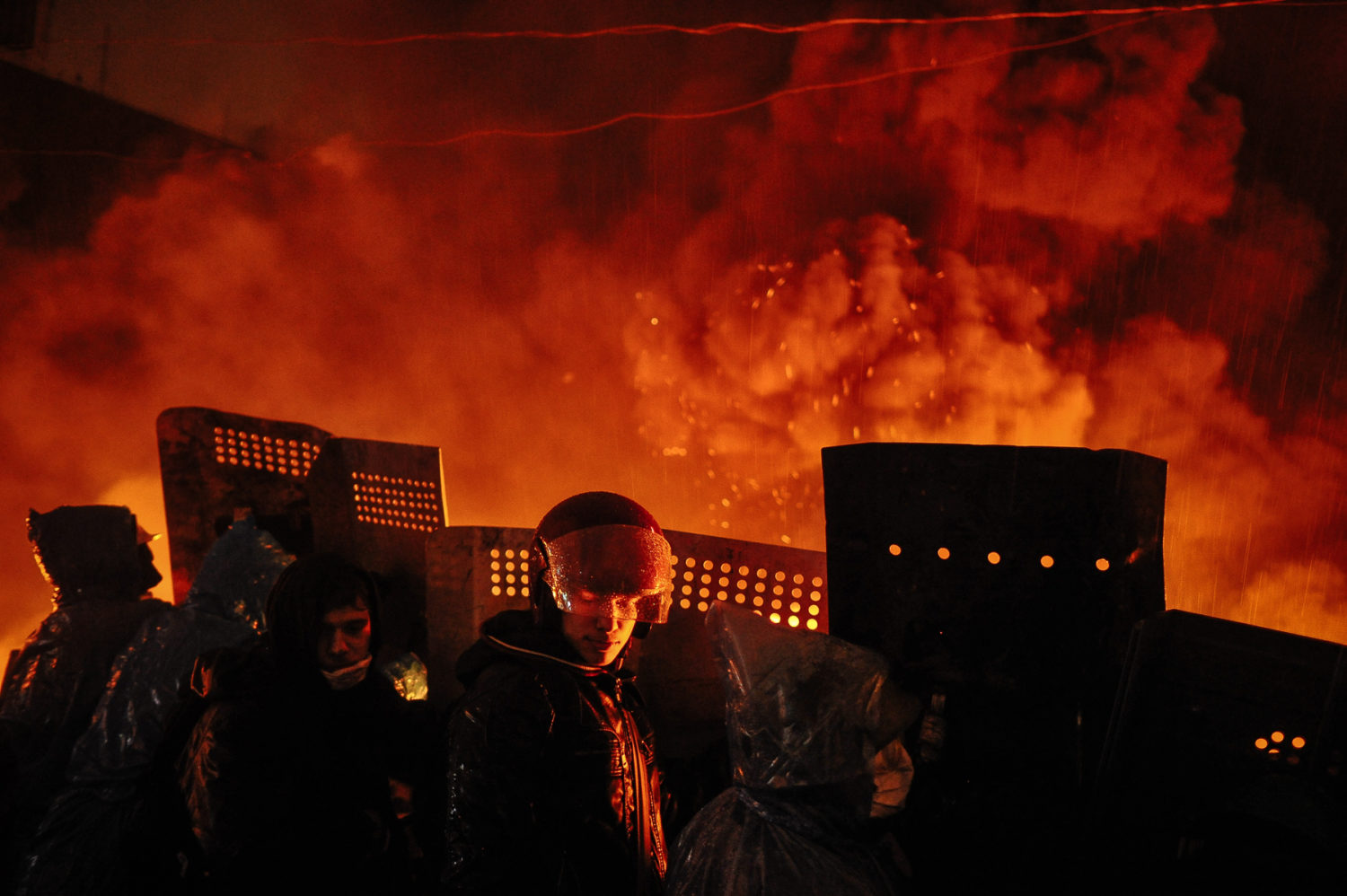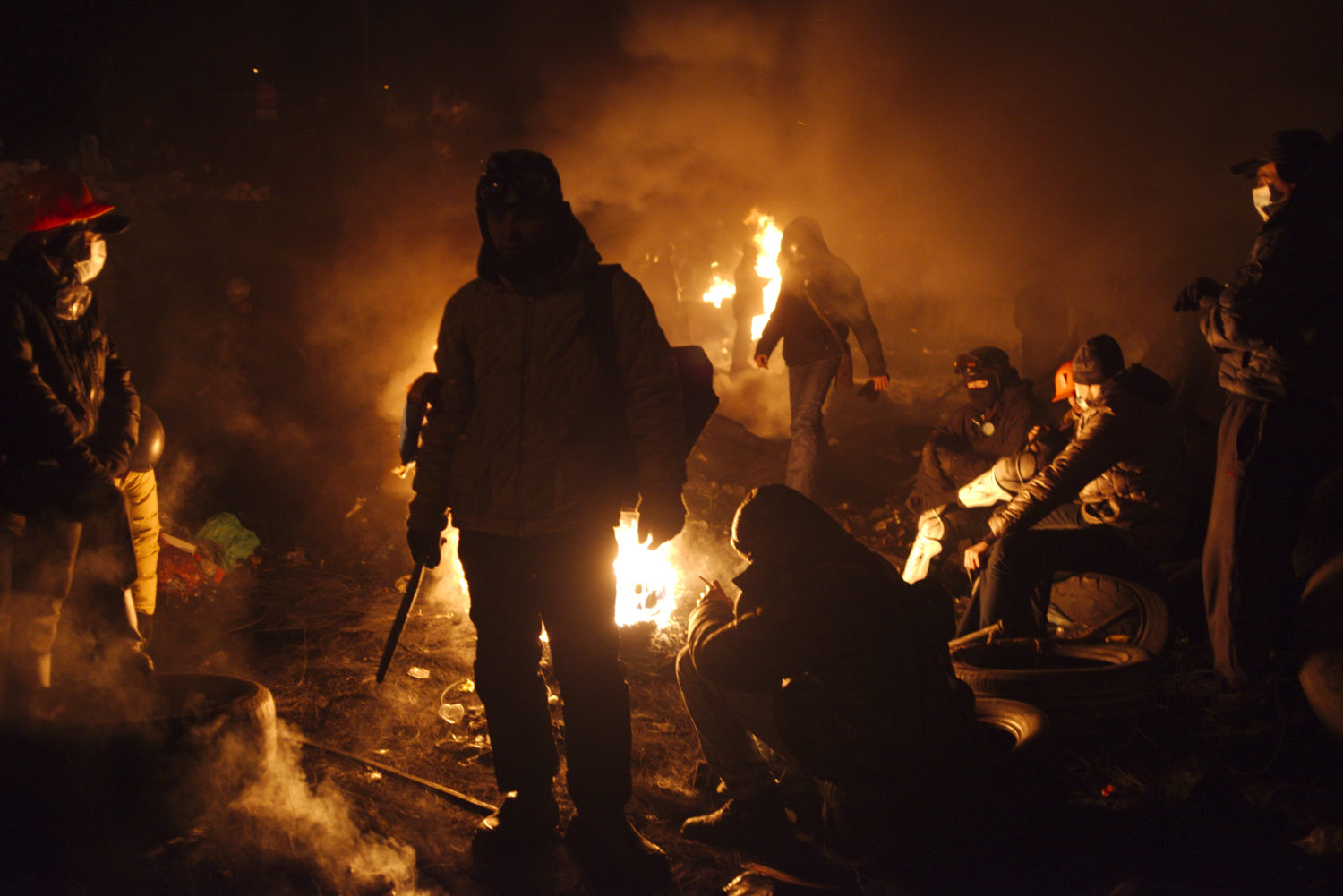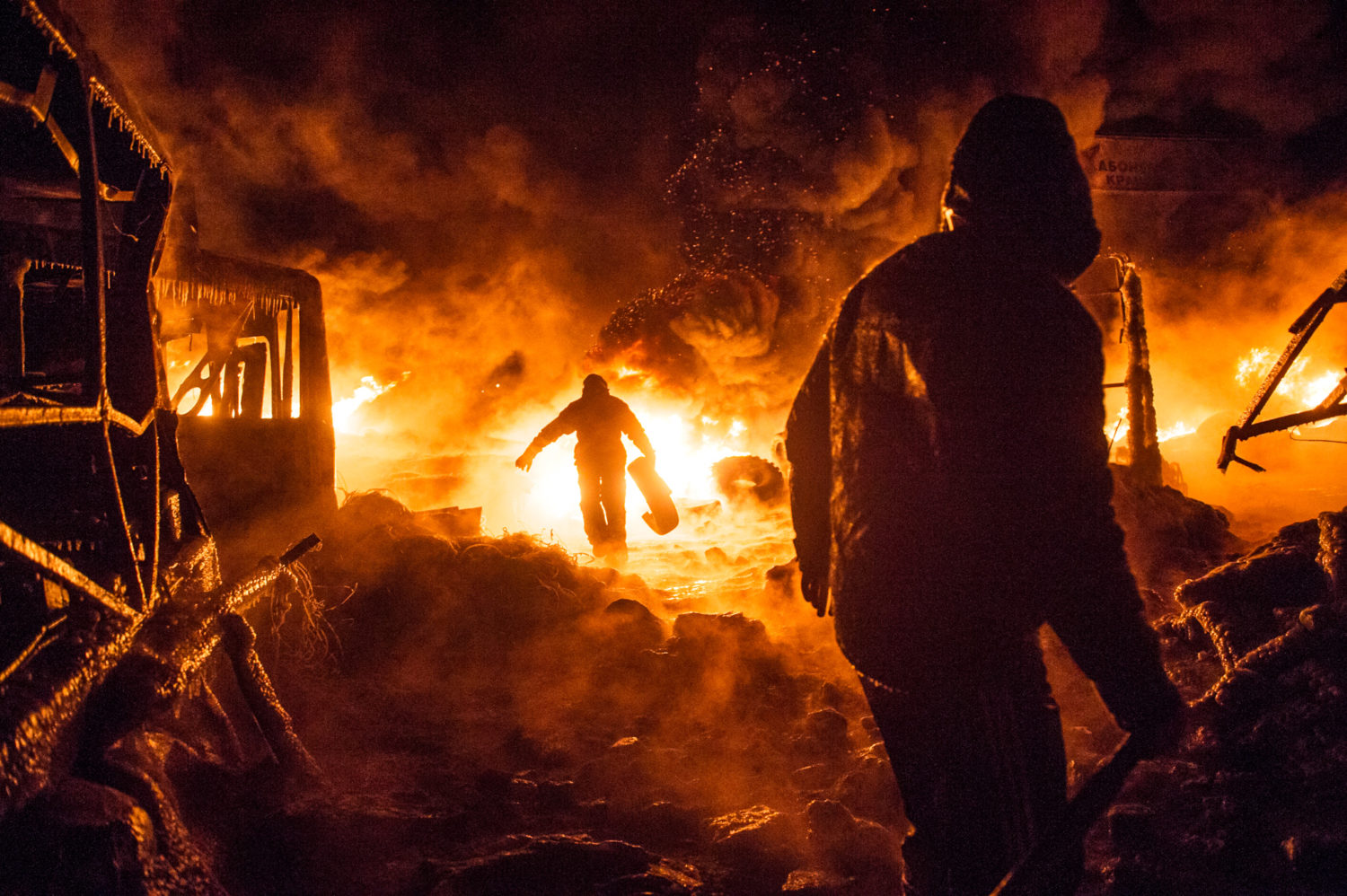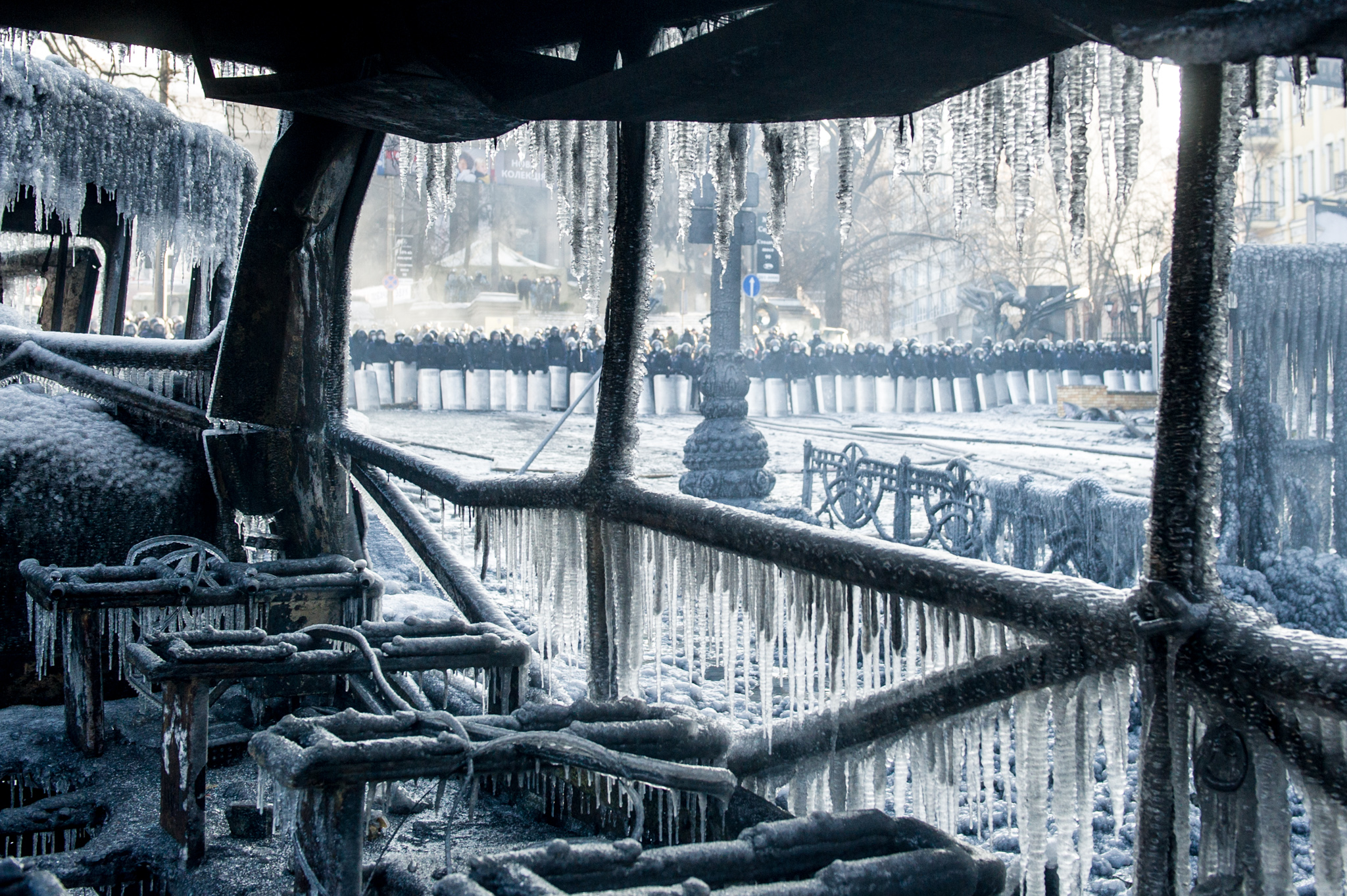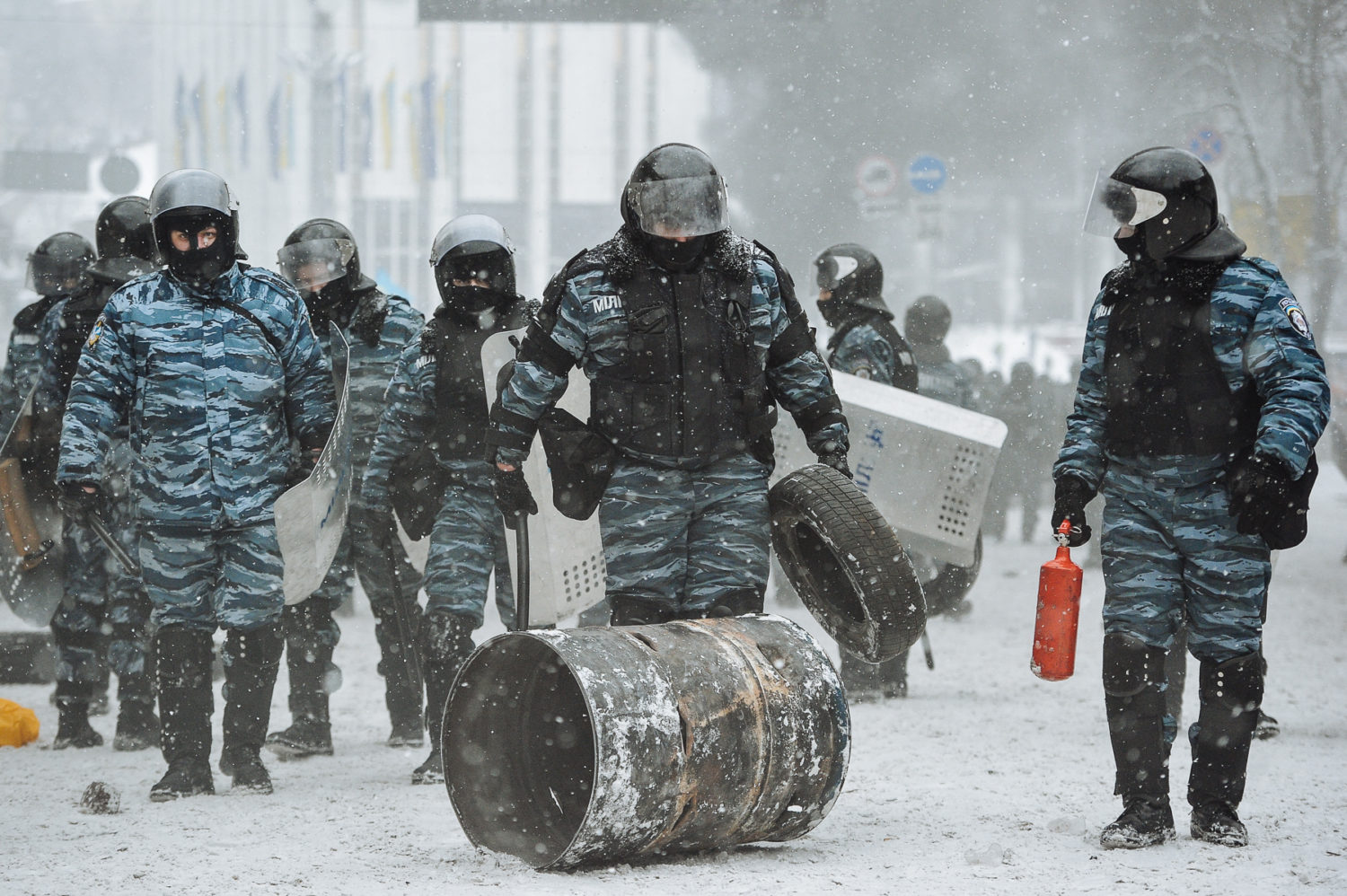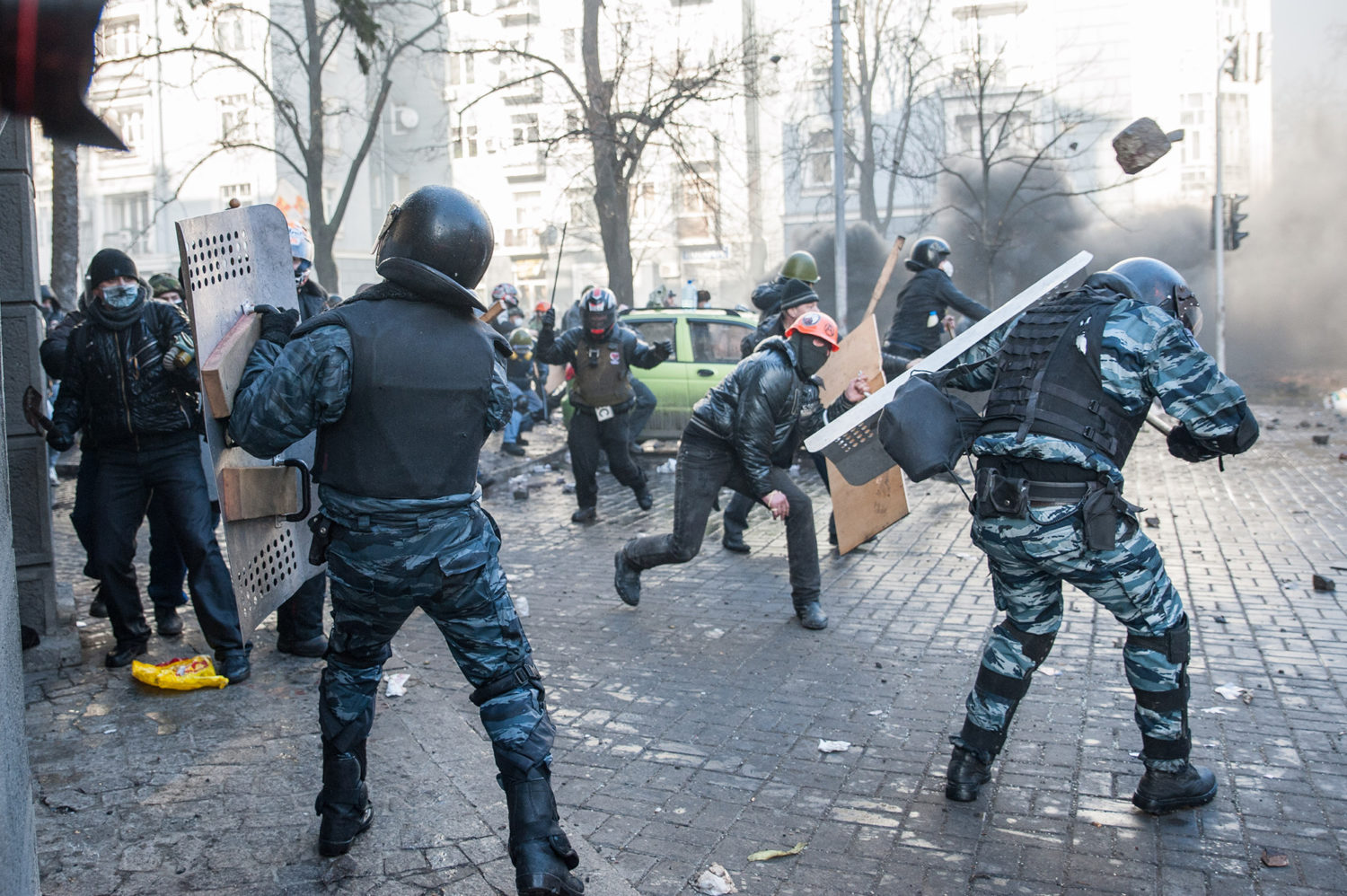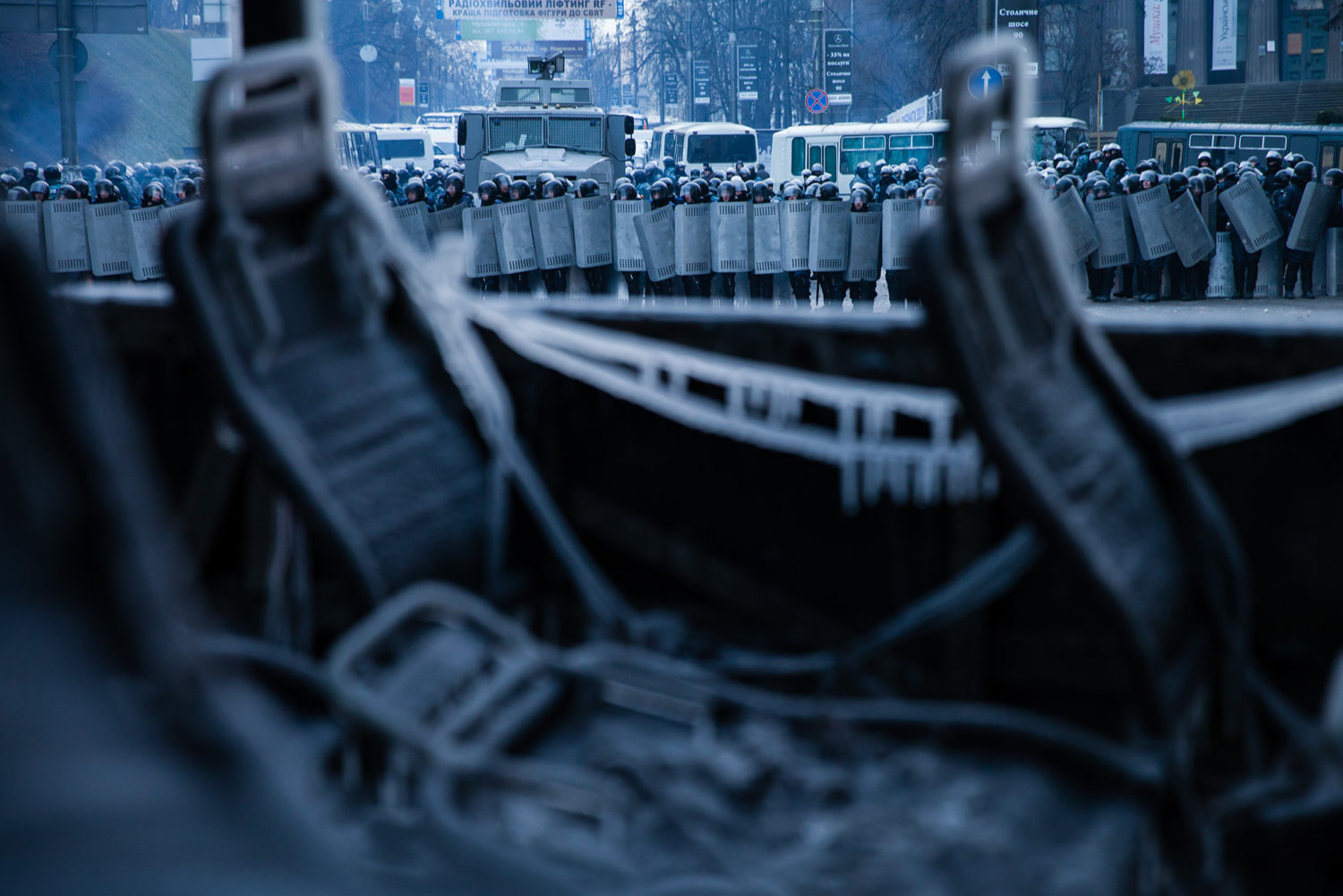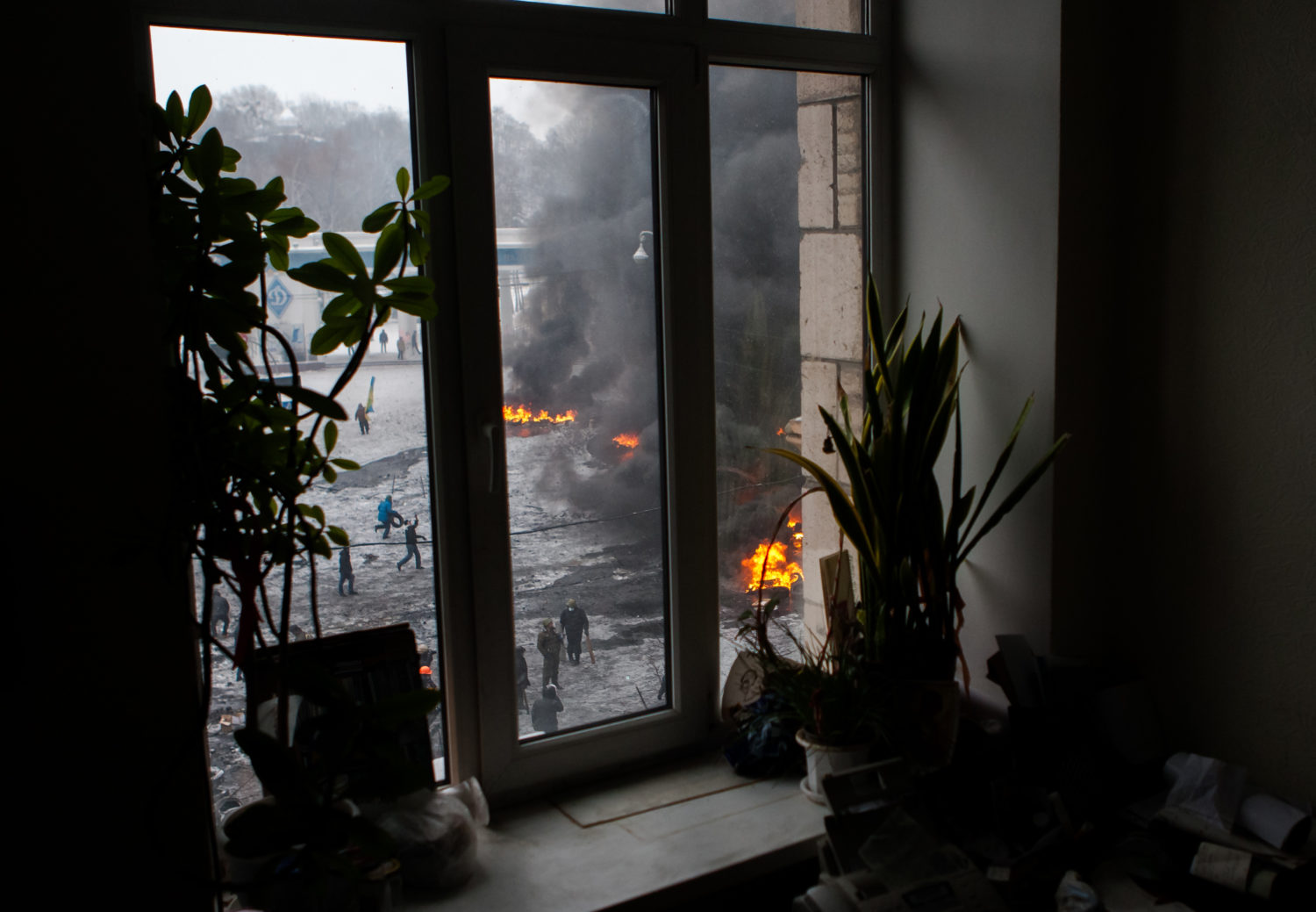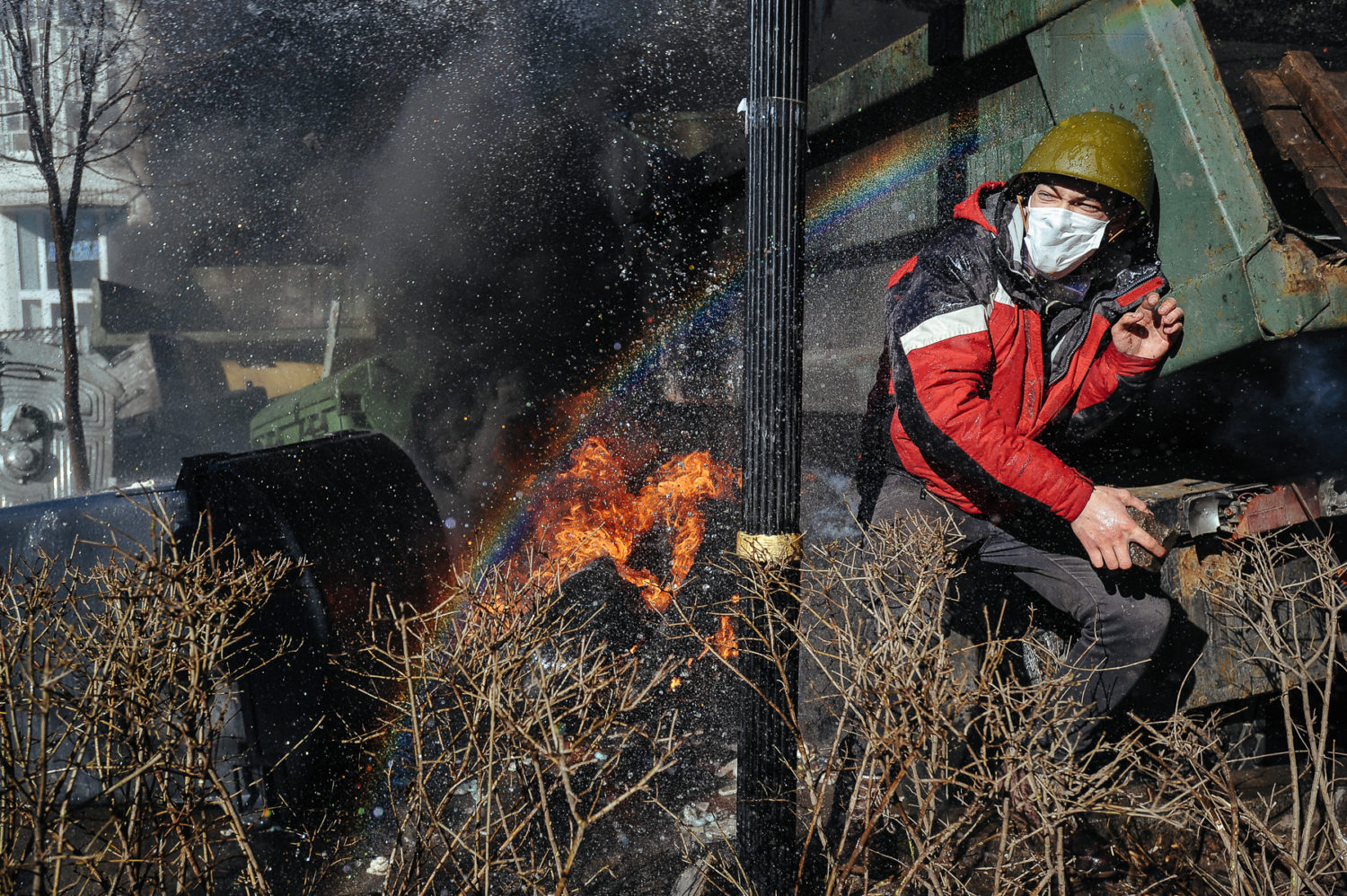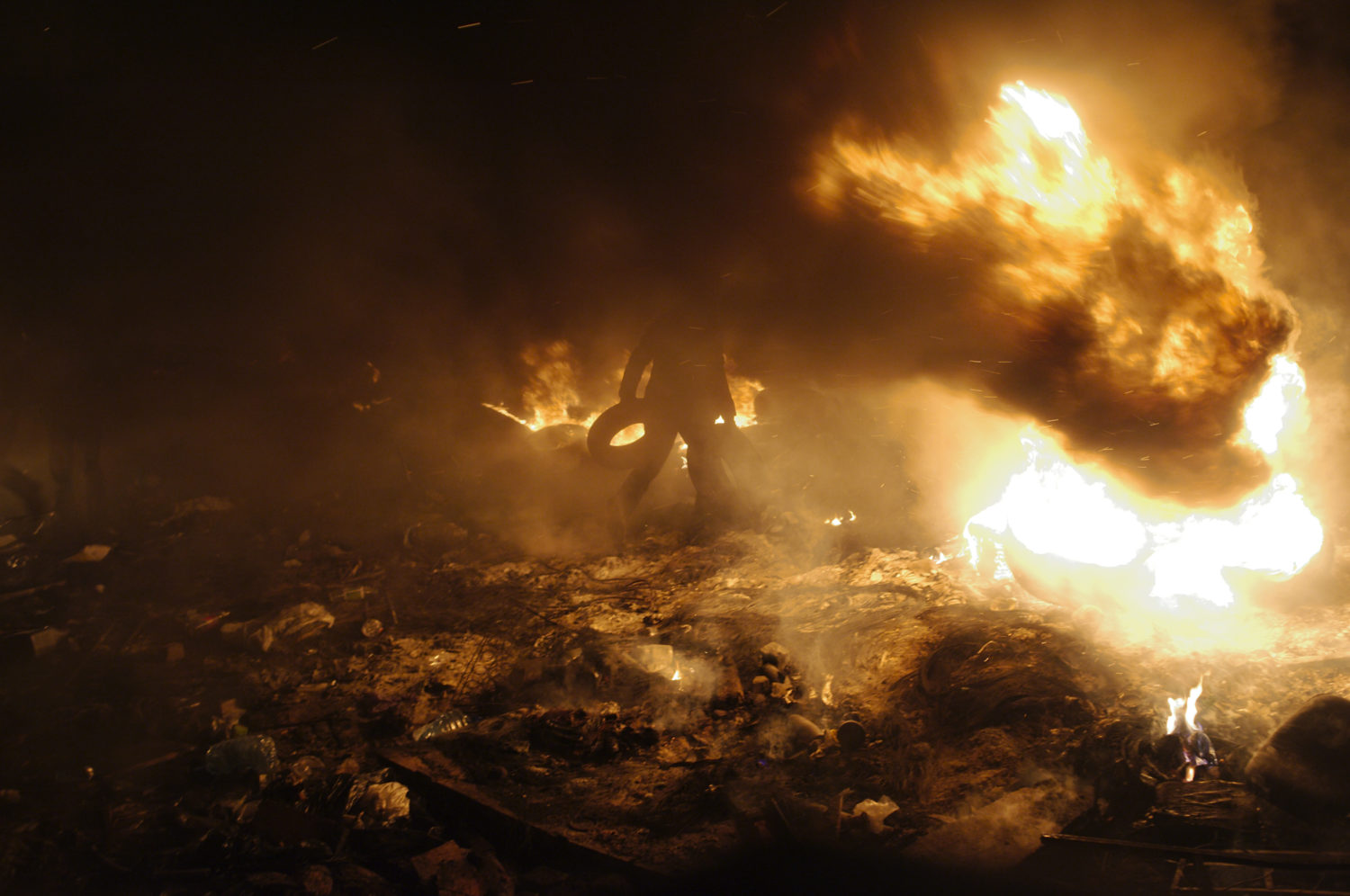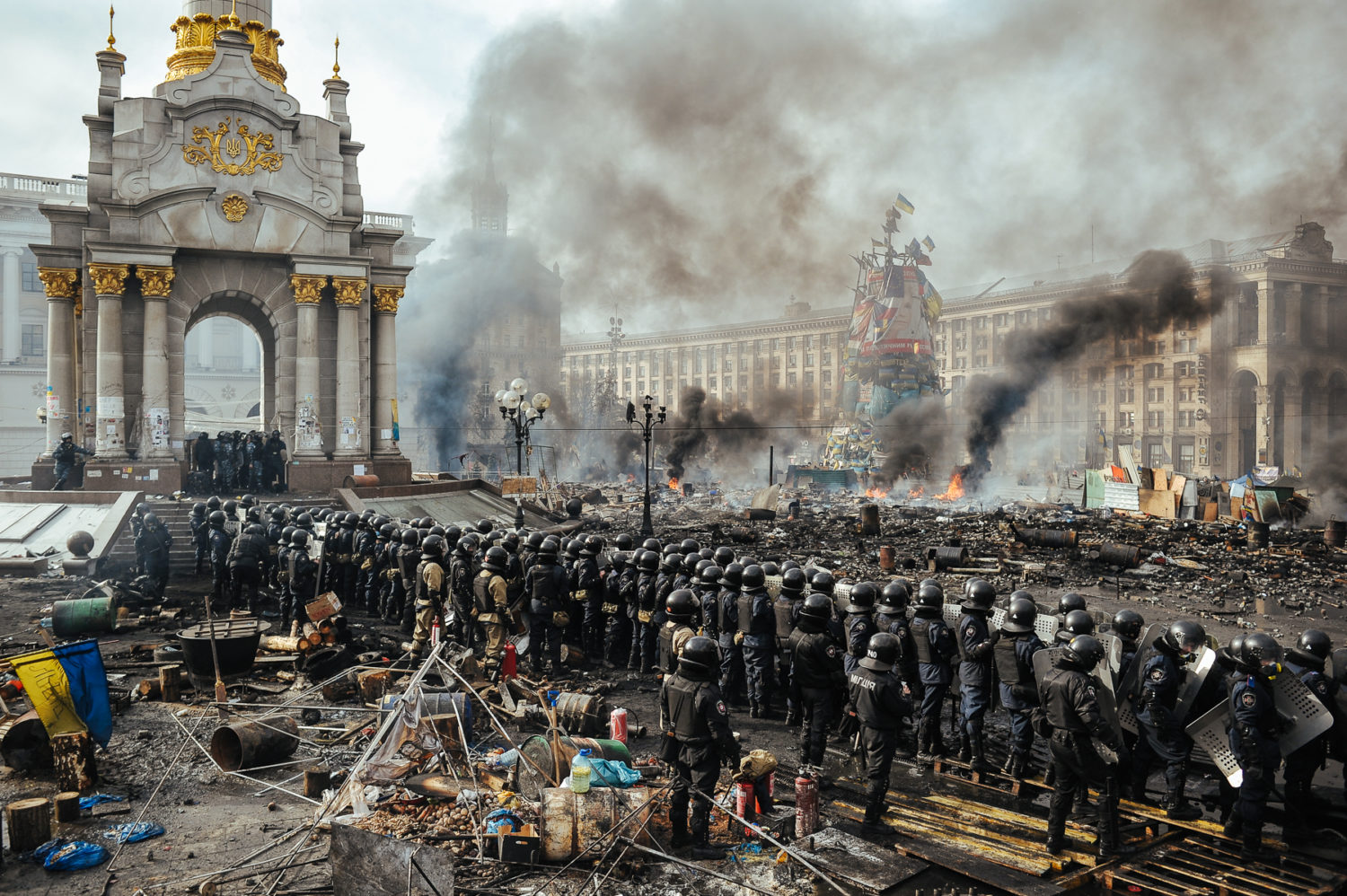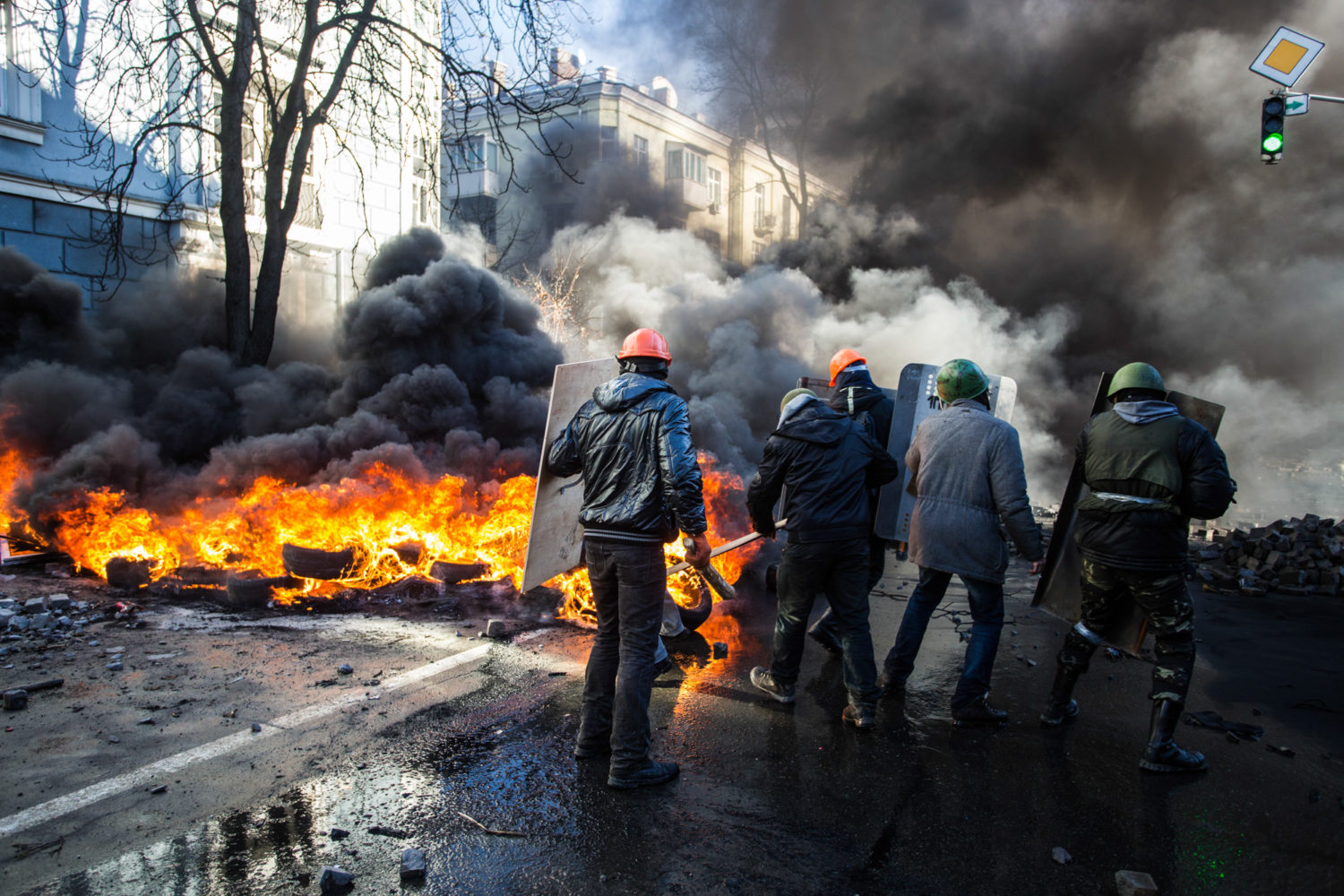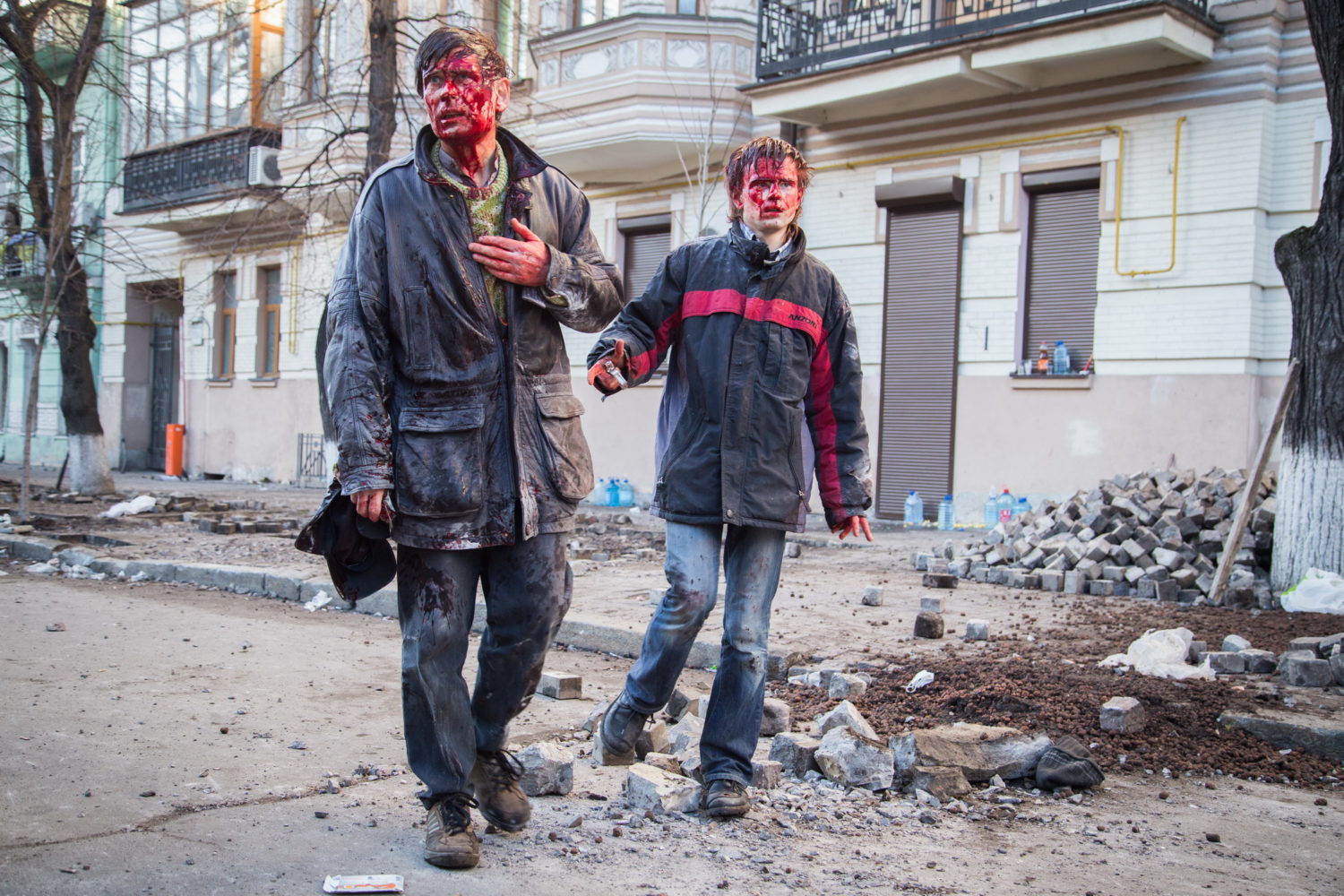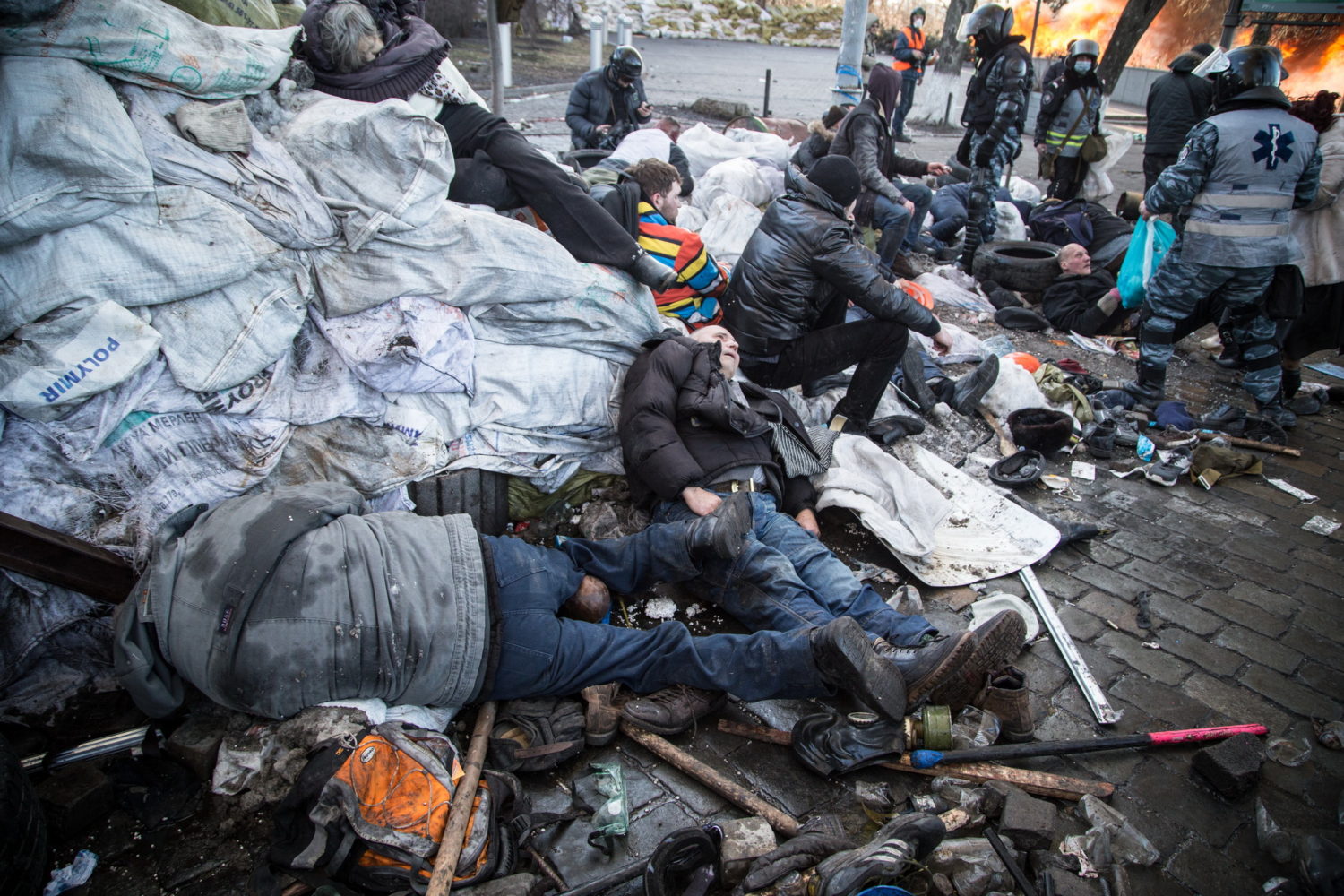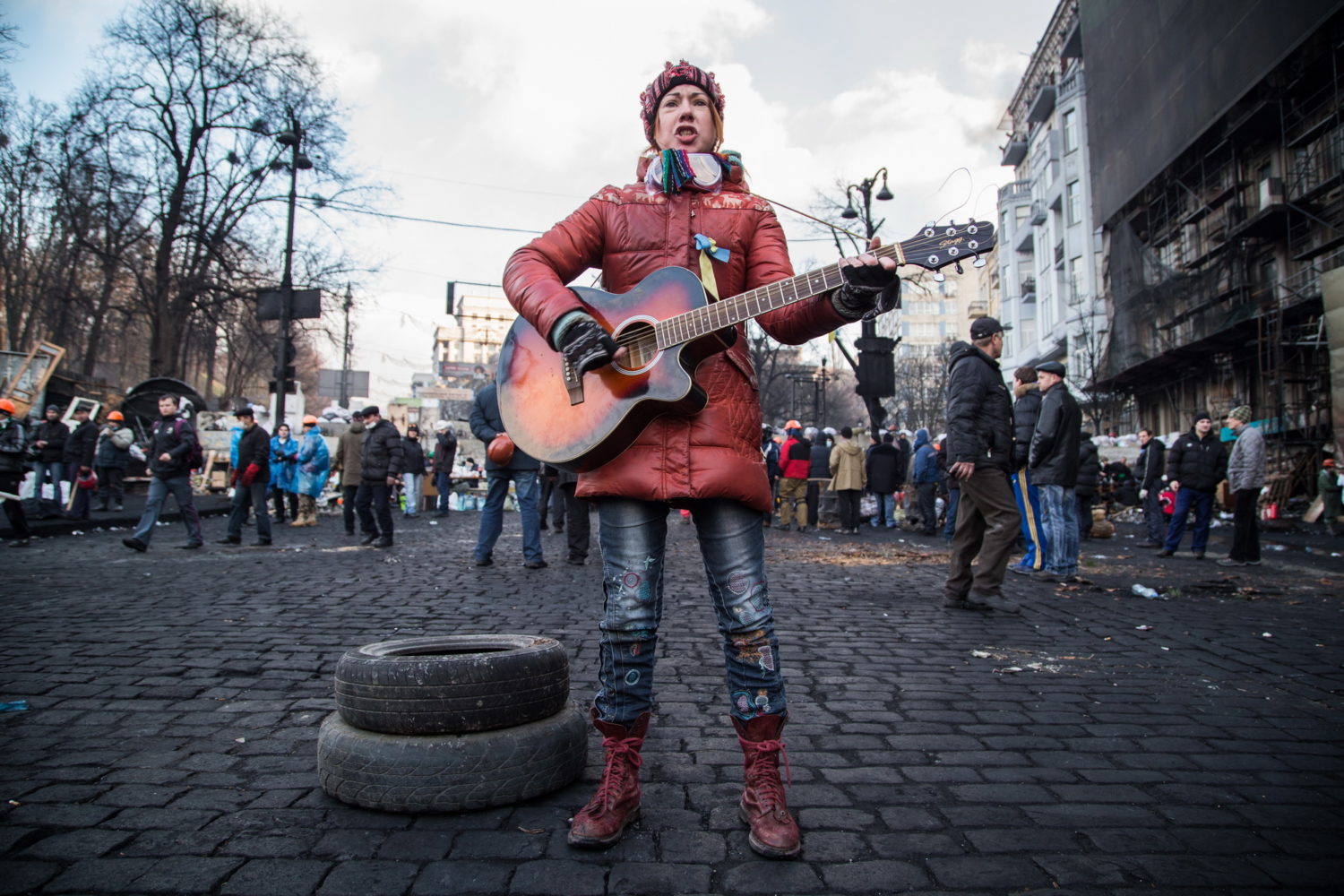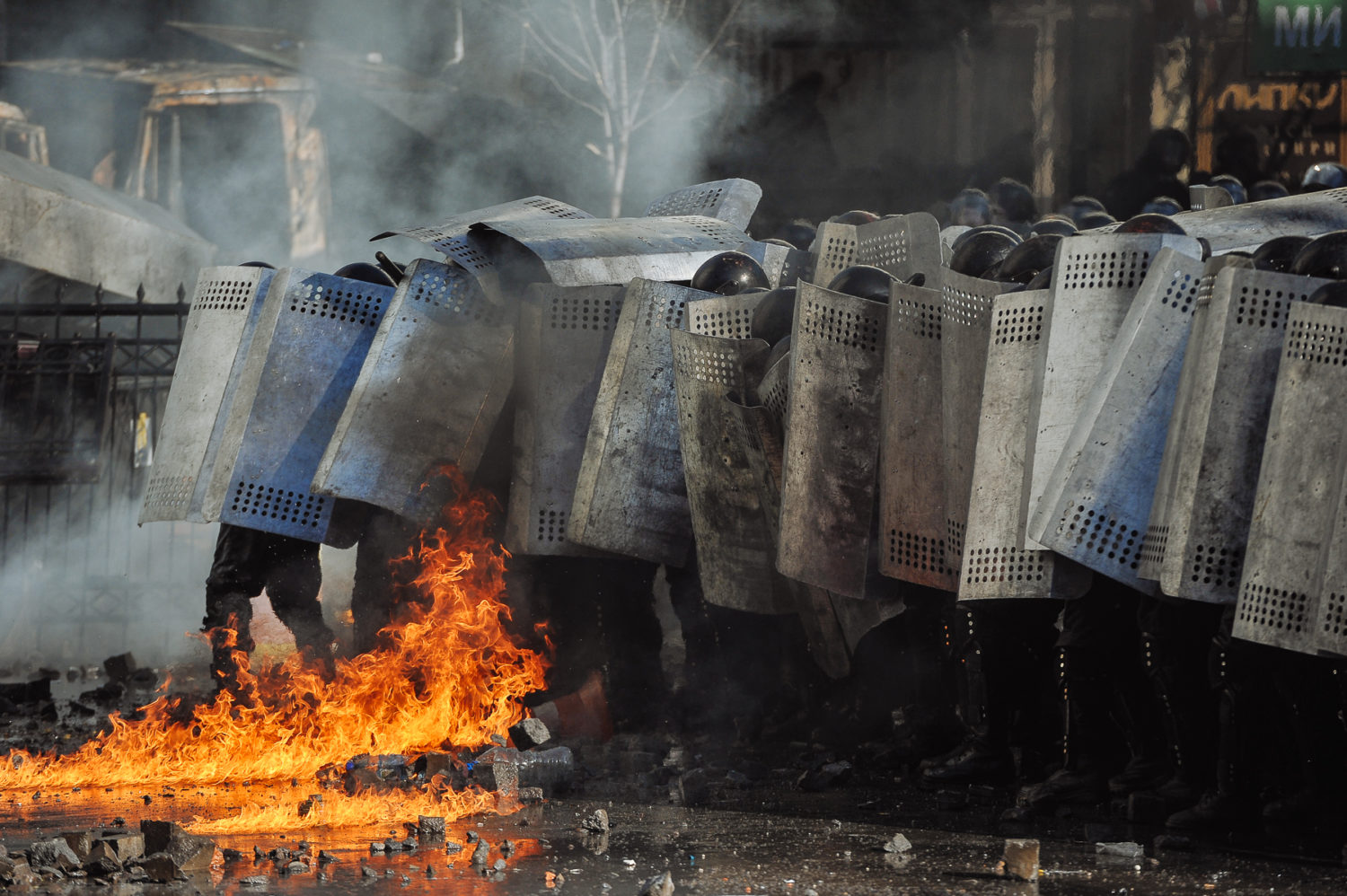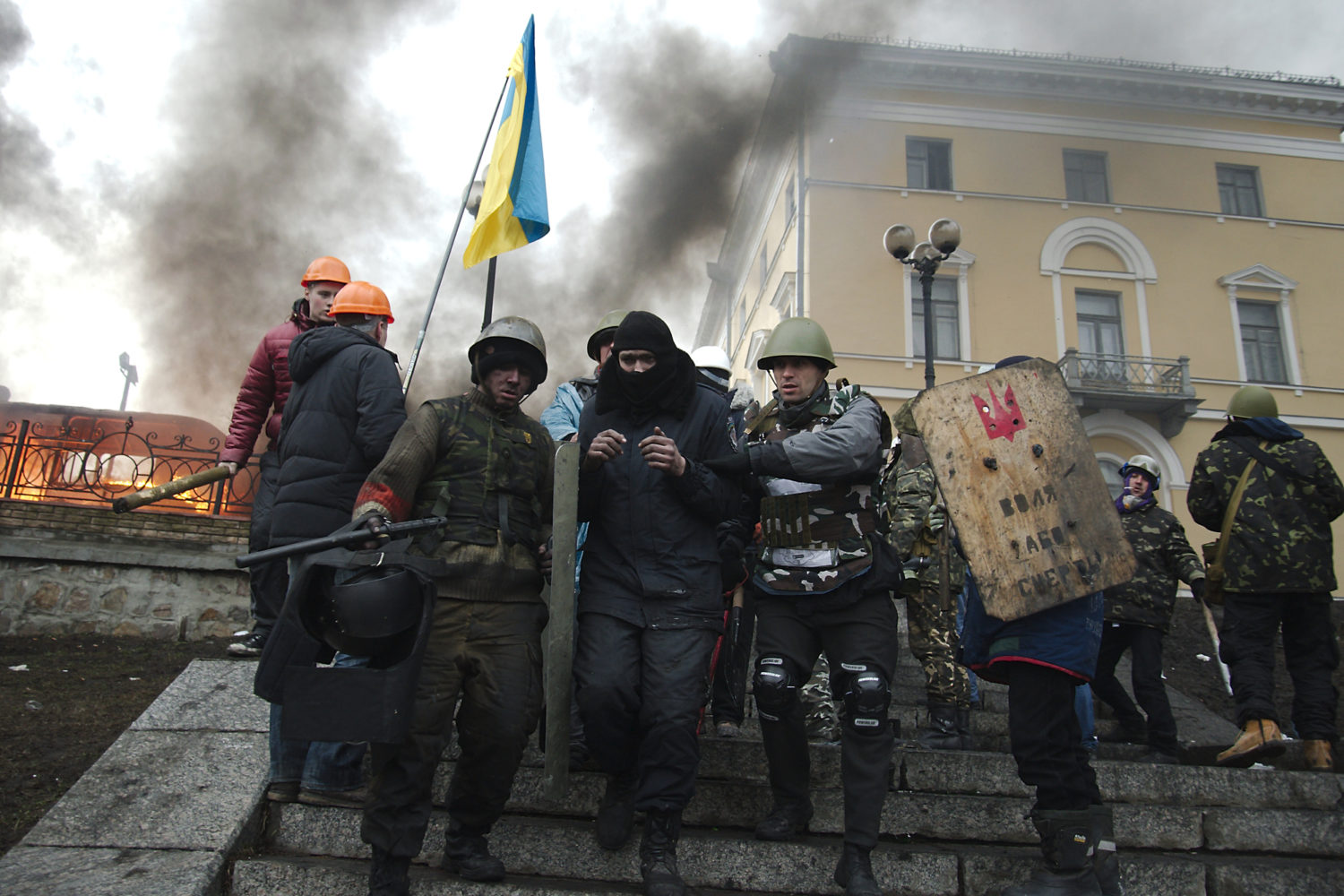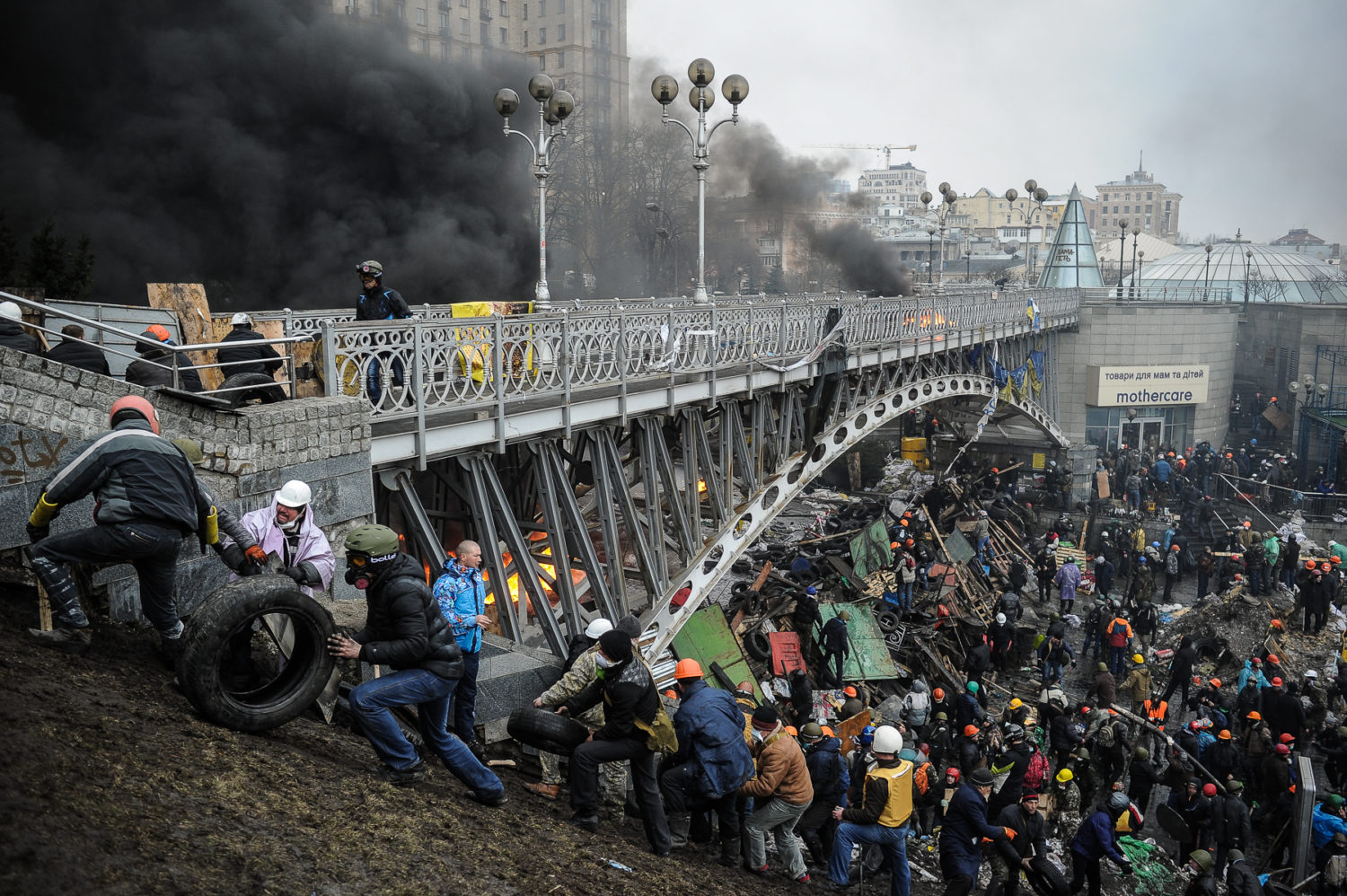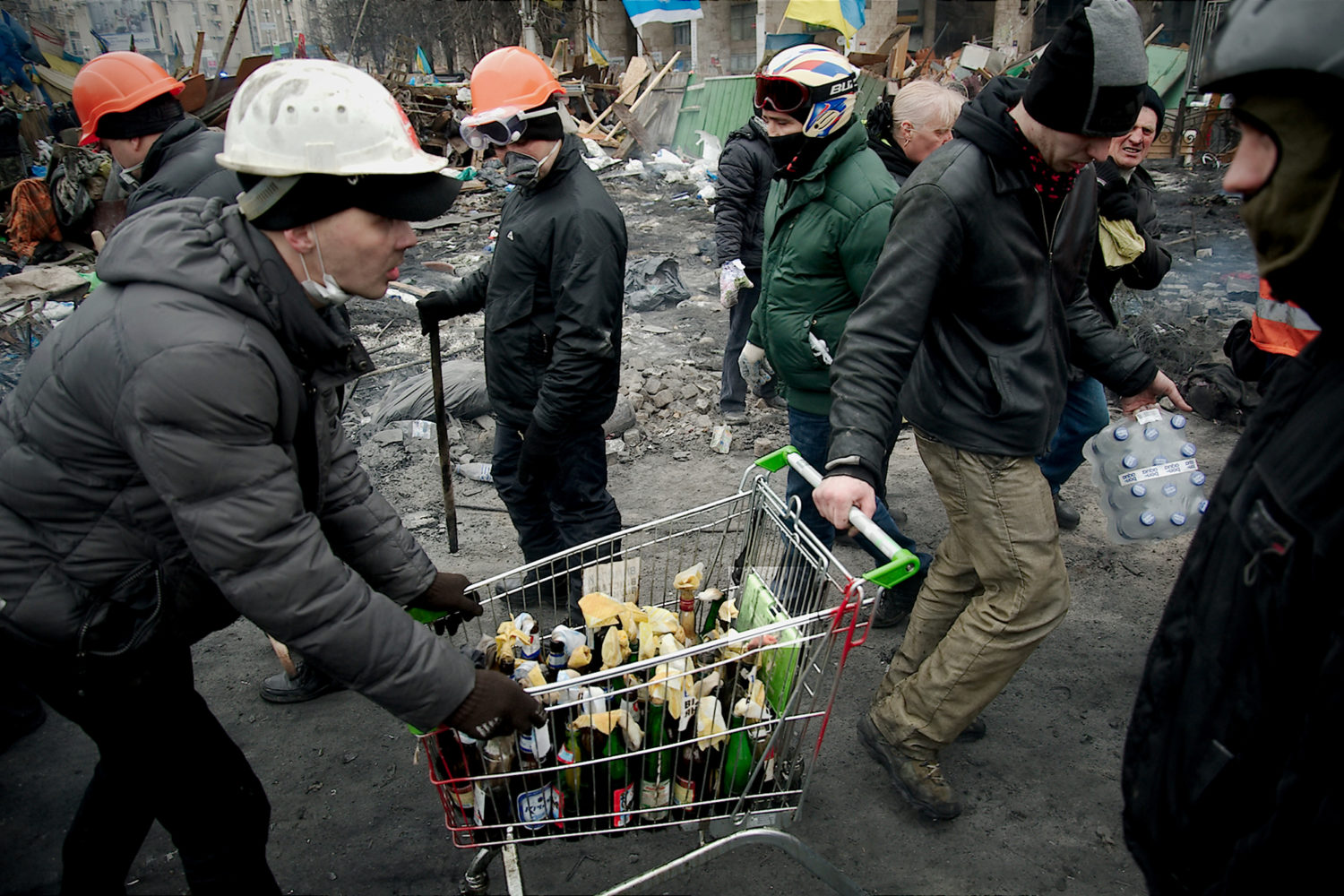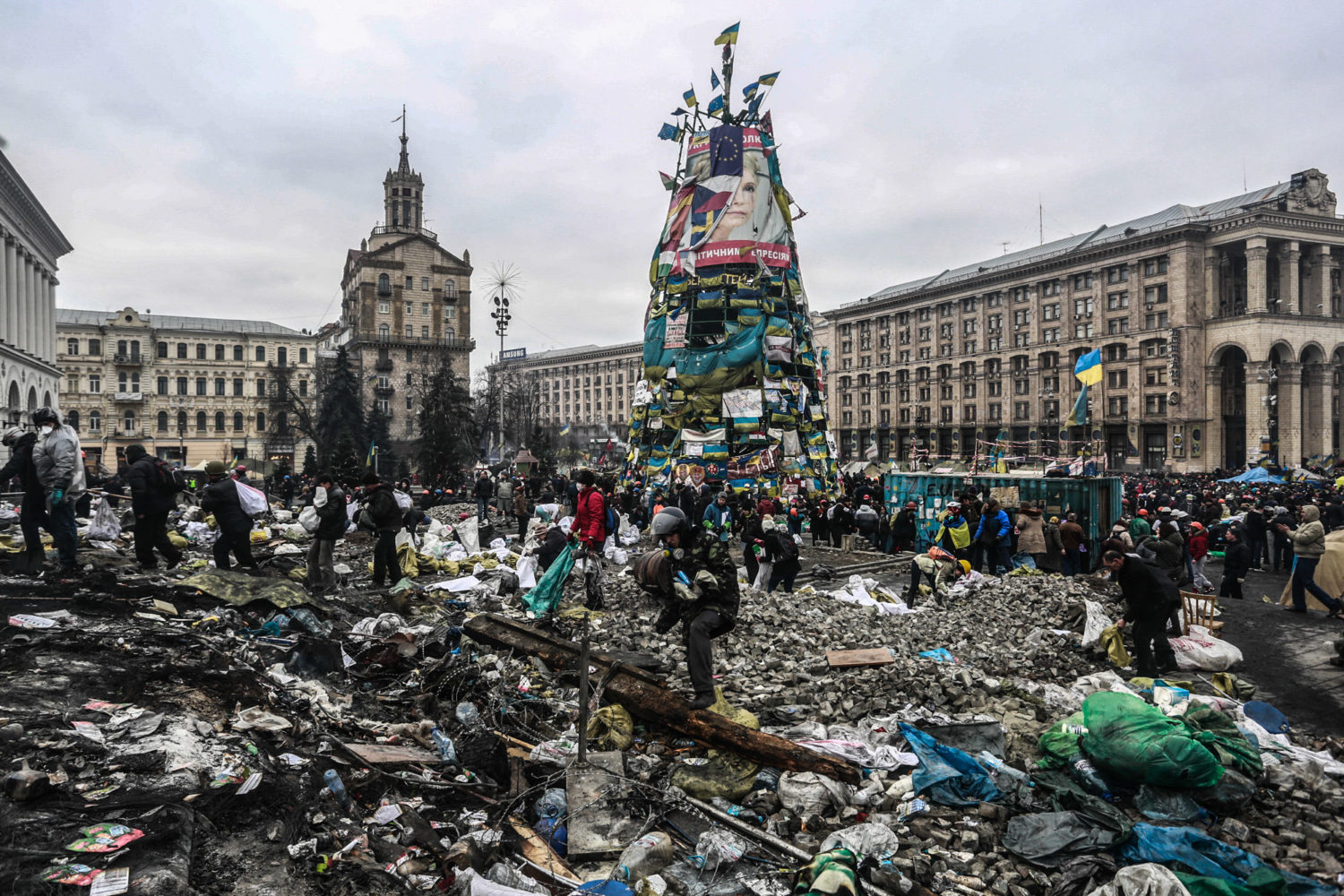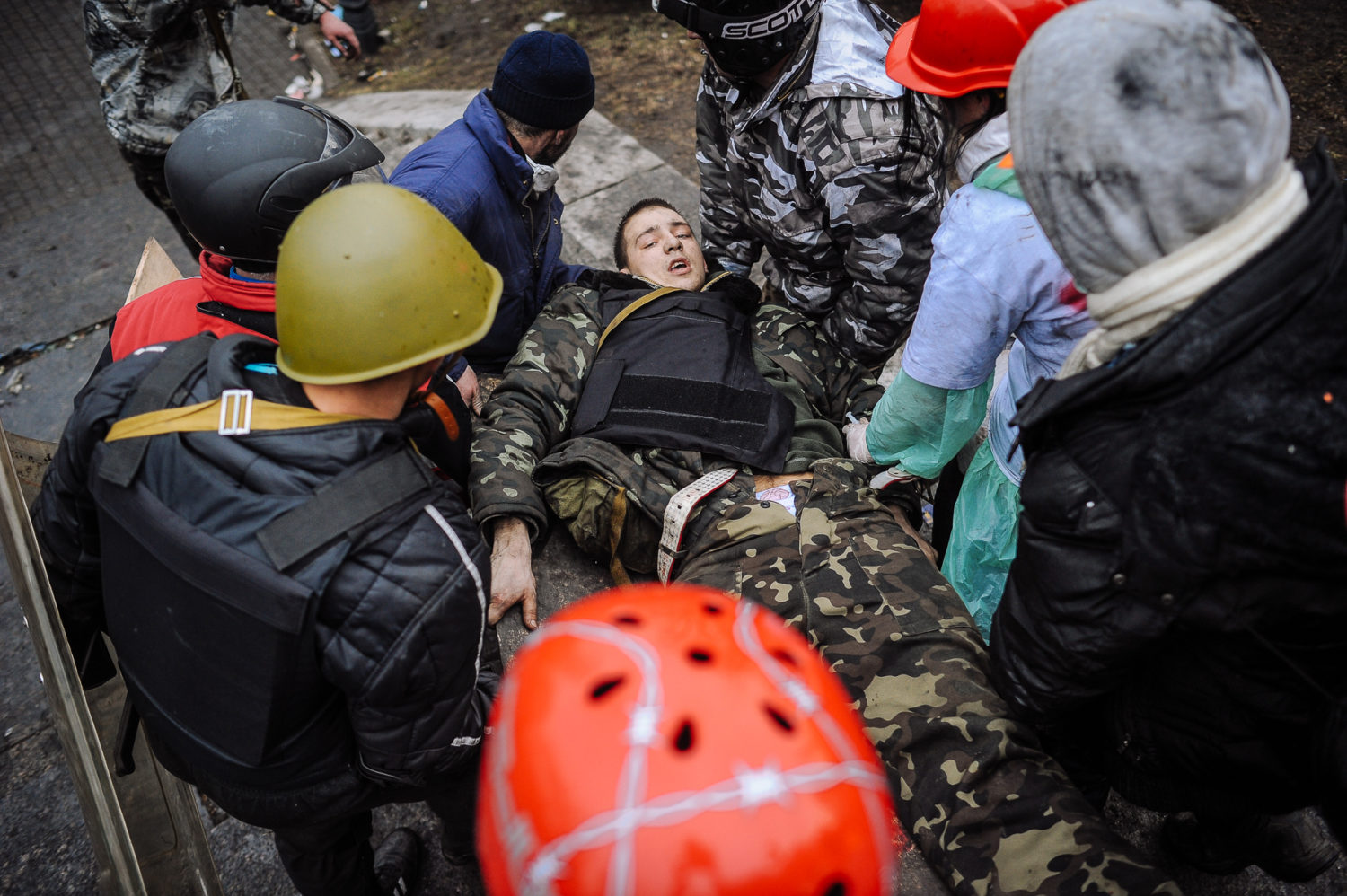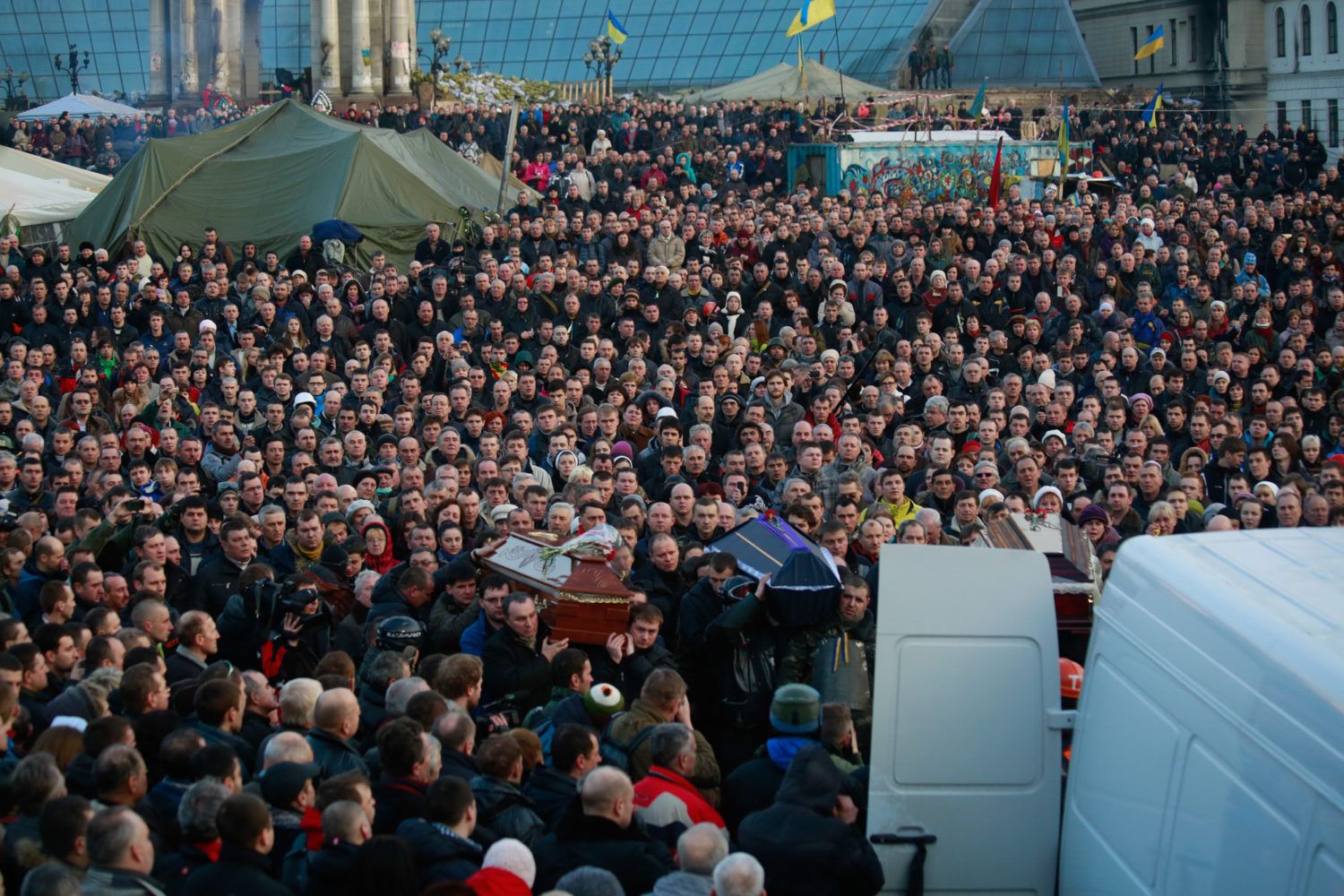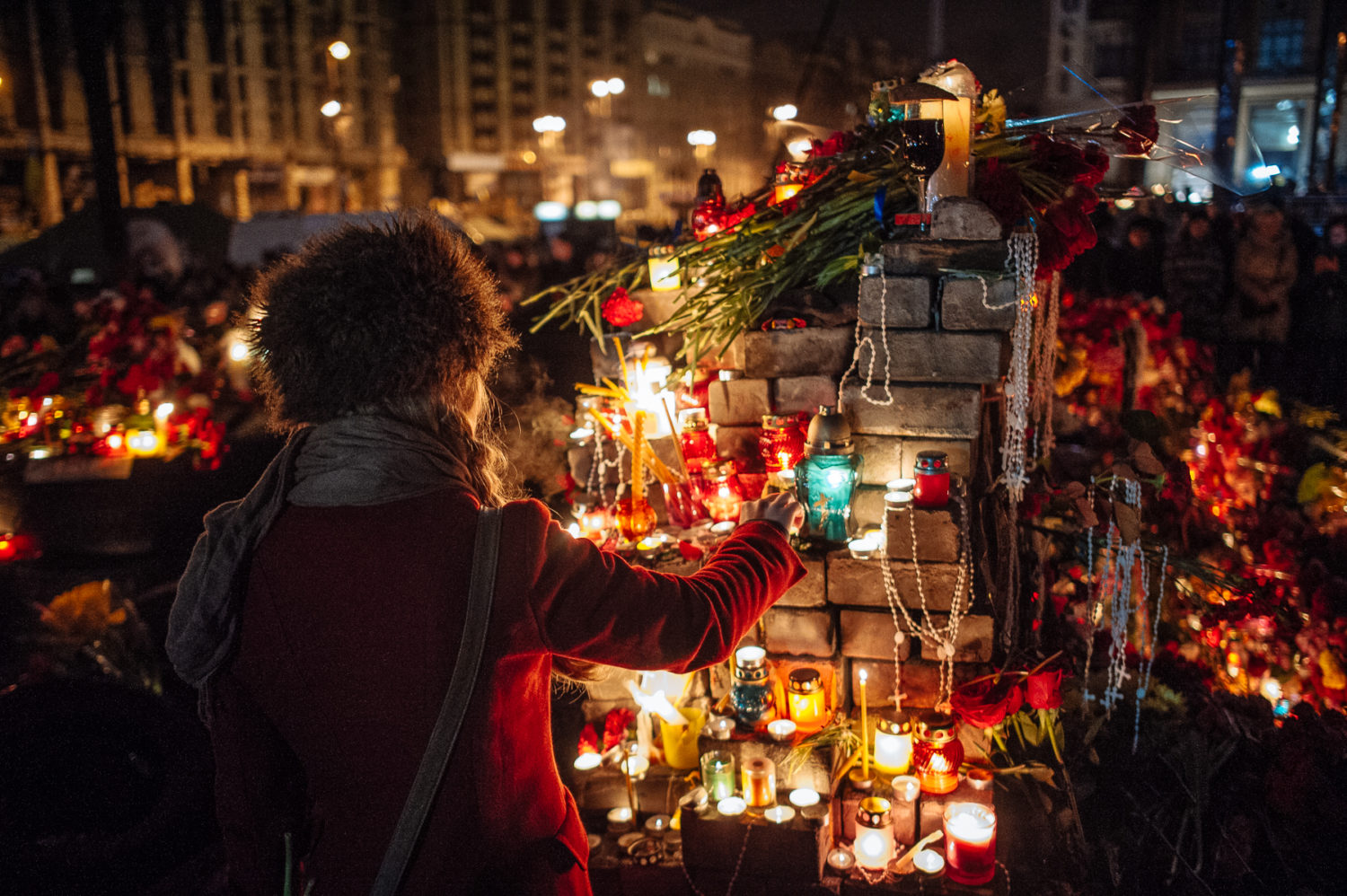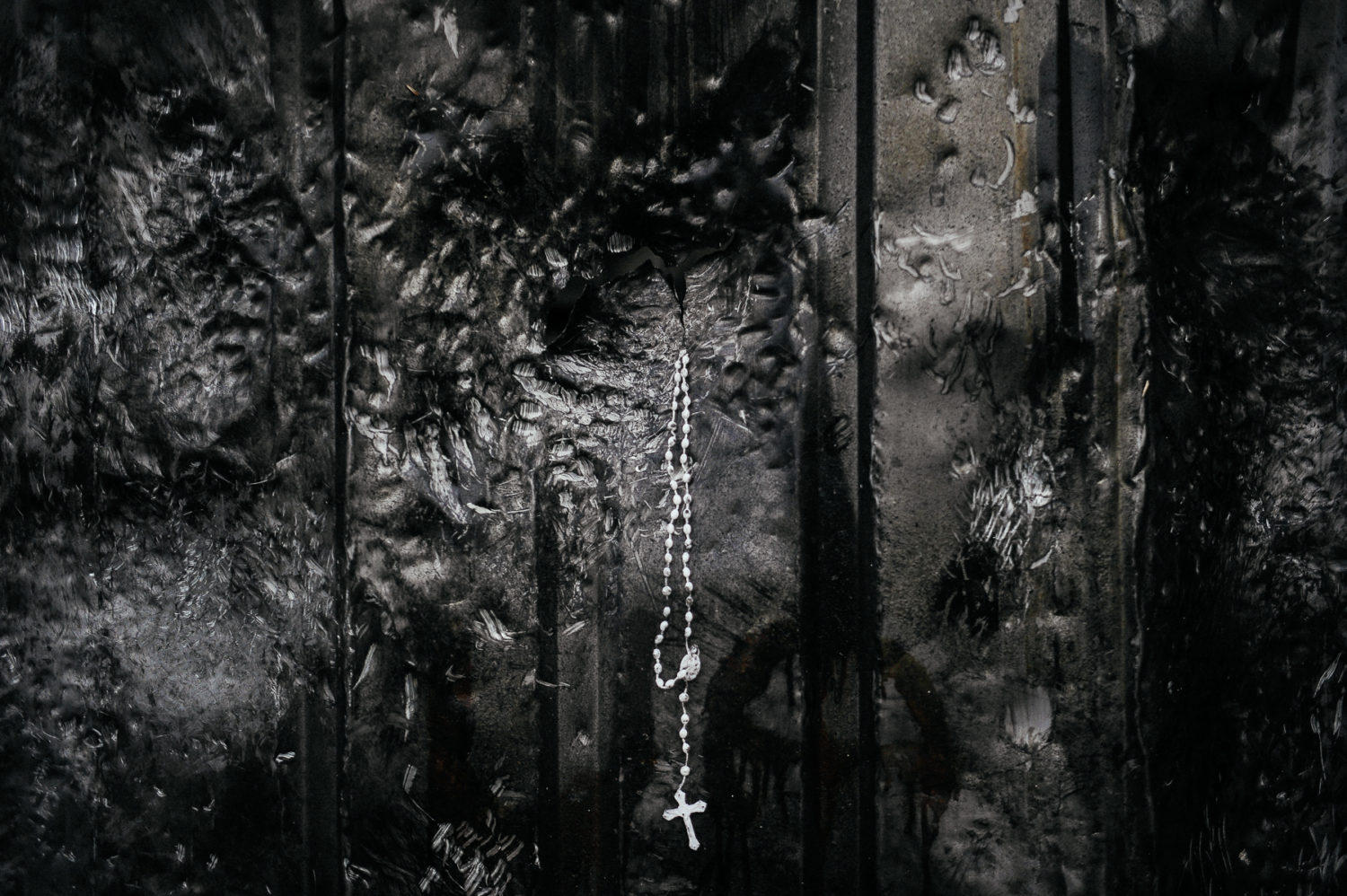 Main photo: Mykhailo Palinchak
[This publication was created with support of the Royal Norwegian Embassy in Ukraine. The views and opinions expressed in this publication are those of the authors and do not necessarily reflect the official position of the Norwegian government.]
Дочитали до кінця! Що далі?
Далі — невеличке прохання. Будувати медіа в Україні — справа нелегка. Вона вимагає особливого досвіду, знань і ресурсів. А літературний репортаж — це ще й один із найдорожчих жанрів журналістики. Тому ми потребуємо вашої підтримки.
У нас немає інвесторів чи «дружніх політиків» — ми завжди були незалежними. Єдина залежність, яку хотілося б мати — залежність від освічених і небайдужих читачів. Запрошуємо вас приєднатися до нашої Спільноти.