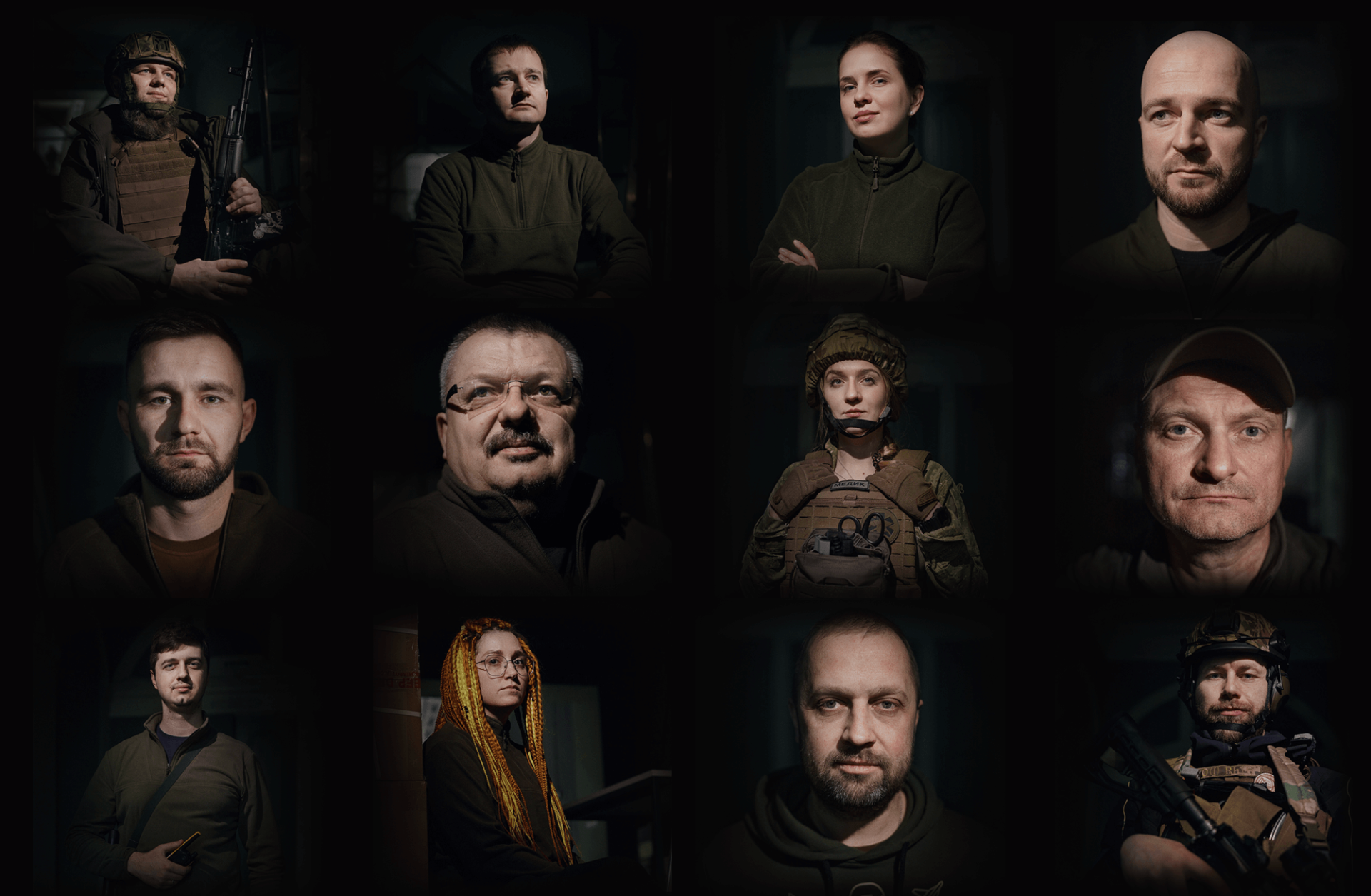 The People of the Come Back Alive Foundation
The team of the largest foundation supporting the Ukrainian Army, in a photo project by Danylo Pavlov
The Come Back Alive foundation, which provides targeted and effective support to the Armed Forces of Ukraine, is the largest and most prominent foundation of its kind in the country. In May 2014, it was founded by Vitaliy Deynega, a former IT specialist. In 2020, Taras Chmut, a marine veteran and military expert, headed the organization. Since the beginning of the full-scale invasion and as of early April 2022, the Come Back Alive foundation has raised approximately $114 million, and another $24 million in cryptocurrency.
The foundation supplies and repairs equipment, trains novice servicemen and officers, and helps reforming the Armed Forces of Ukraine. Among other things, it provides all corps with cars, thermal imagers, quadcopters and sights. And each of its victories, whether it be supplying aid to besieged Mariupol or simplifying the import of dual-use goods, is backed by specific people—veterans and civilians who dedicate their lives to Ukraine's victory in this war.
Recently, our journalist Olga Omelyanchuk has also become a member of the Come Back Alive team where she is responsible for communications. For Danylo Pavlov's photo project, she tells about the people helping the foundation operate and keep saving the lives of our servicemen. These 13 portraits are just a part of the Come Back Alive team members whose faces can be made public during the ongoing war. We publish these photos with the permission of the foundation's management as well as with the consent of the employees and volunteers of the organization.
Дочитали до кінця! Що далі?
Далі — невеличке прохання. Будувати медіа в Україні — справа нелегка. Вона вимагає особливого досвіду, знань і ресурсів. А літературний репортаж — це ще й один із найдорожчих жанрів журналістики. Тому ми потребуємо вашої підтримки.
У нас немає інвесторів чи «дружніх політиків» — ми завжди були незалежними. Єдина залежність, яку хотілося б мати — залежність від освічених і небайдужих читачів. Запрошуємо вас приєднатися до нашої Спільноти.