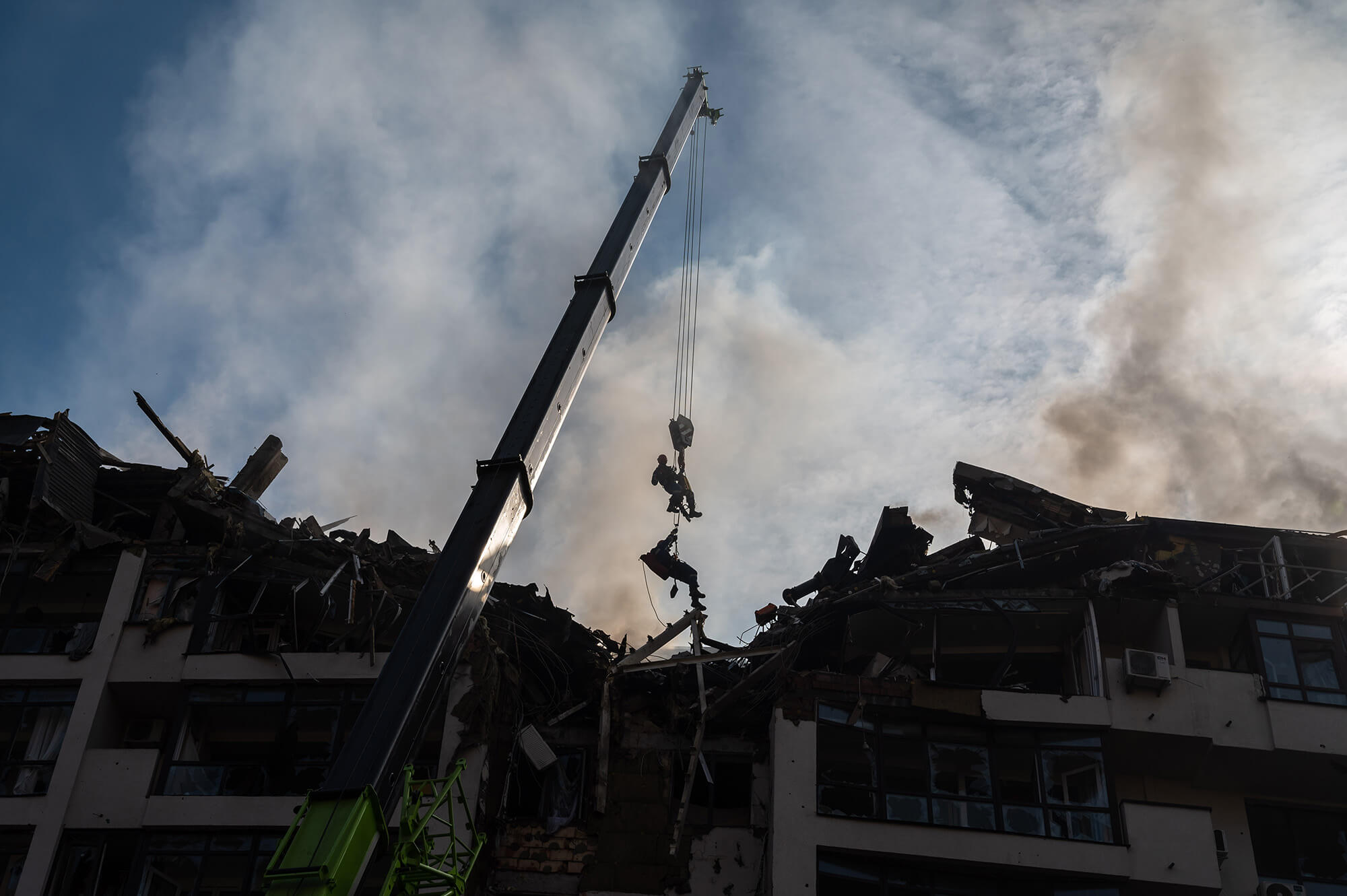 Russians Hit Kyiv Again
Photo report from the place hit by the missiles in the center of Kyiv
On Sunday, June 26, at about 6:20 AM several explosions could be heard in Kyiv. The missile strike on the capital killed at least one person and injured five. 25 people were evacuated from the 9-story building in the Shevchenkivskyi district, where one of the missiles had hit. Another missile landed on the territory of a nearby kindergarten.
Russians hit Kyiv with X101 missiles launched from Tu-95 and Tu-160 strategic bombers over the Caspian Sea, said the spokesman of the Ukrainian Air Force Command Yuri Ignat on national TV.
Photographer Vyacheslav Ratynskyi captured the aftermath of the strike and the operation to rescue people from under the rubble.
Дочитали до кінця! Що далі?
Далі — невеличке прохання. Будувати медіа в Україні — справа нелегка. Вона вимагає особливого досвіду, знань і ресурсів. А літературний репортаж — це ще й один із найдорожчих жанрів журналістики. Тому ми потребуємо вашої підтримки.
У нас немає інвесторів чи «дружніх політиків» — ми завжди були незалежними. Єдина залежність, яку хотілося б мати — залежність від освічених і небайдужих читачів. Запрошуємо вас приєднатися до нашої Спільноти.