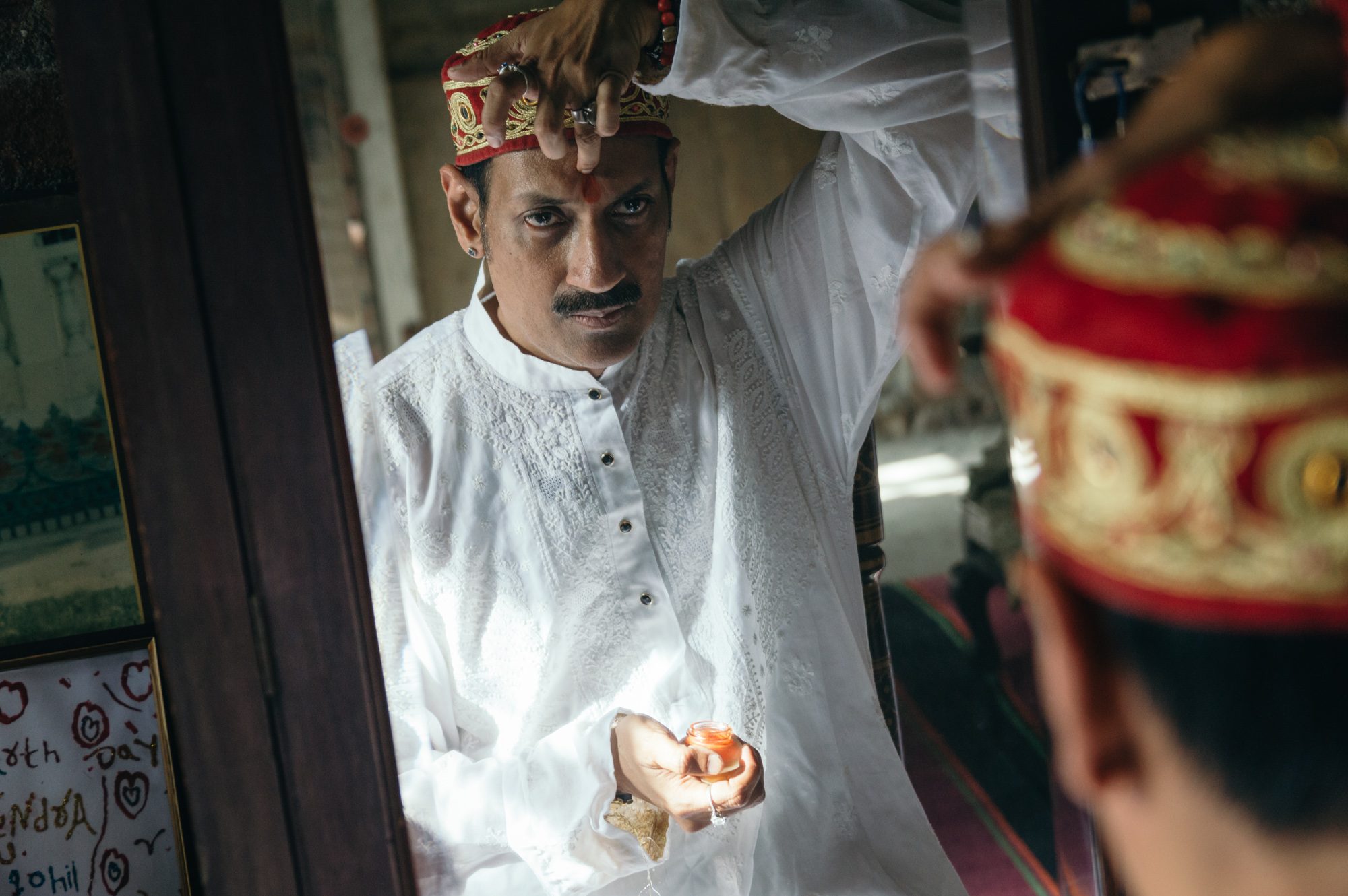 Prince with No Title
Photo story of the first prince in the history of India who has openly claimed to be homosexual
He was deprived of his title and ousted from the palace. His own mother renounced him in a newspaper ad. His portraits were burnt down in the street. That was the life of the Indian prince called Manvendra Singh Gohil, the first open gay from the royal family, after the coming out.
Iryna Hromotska, a photographer from Ukraine, met Prince Manvendra in India. He still lives in his native town and, together with his partner, popularises tolerance in the Indian society.
"Everyone discussed his story then: he would not go outside and would avoid people. The local newspapers published humiliating articles about him, and he was often the victim of rough jokes on TV. His family could not bear the shame and publicly renounced him by ousting him from the palace. Following the public outcry caused by his coming out, the West became aware of this precedent. Then he appeared as a guest on The Oprah Winfrey Show, and he was later invited by Kardashian sisters. He took part in British reality shows and finally turned into a frequent guest on Indian TV.
Owing to his popularity gained abroad, the attitude of the conservative Indian society started changing gradually. Manvendra got responsibility in addition to publicity and popularity. He was a voice of freedom and changes for the LGBTQ community in his native state of Gujarat and all over India.
Currently he is working hard to turn the palace he has eventually inherited into the LGTBQ support centre. His plan is that the centre will give legal, educational and medical assistance in the future. As he says, the centre must be a safe place for the Indians who have been left homeless because of their sexual identity. Manvendra is also making his community aware of HIV/AIDS. Together with the charity organisation Lakshya Trust he has founded, he disseminates leaflets and educates people on birth control, and gives the opportunity of free tests and medical aid to those in need.
Manvendra has become one of the main supporters of decriminalisation of homosexual relations, which were punished with life imprisonment in India. This law was revoked last September."
[This publication was created with support of the Royal Norwegian Embassy in Ukraine. The views and opinions expressed in this publication are those of the authors and do not necessarily reflect the official position of the Norwegian government.]
Дочитали до кінця! Що далі?
Далі — невеличке прохання. Будувати медіа в Україні — справа нелегка. Вона вимагає особливого досвіду, знань і ресурсів. А літературний репортаж — це ще й один із найдорожчих жанрів журналістики. Тому ми потребуємо вашої підтримки.
У нас немає інвесторів чи «дружніх політиків» — ми завжди були незалежними. Єдина залежність, яку хотілося б мати — залежність від освічених і небайдужих читачів. Запрошуємо вас приєднатися до нашої Спільноти.