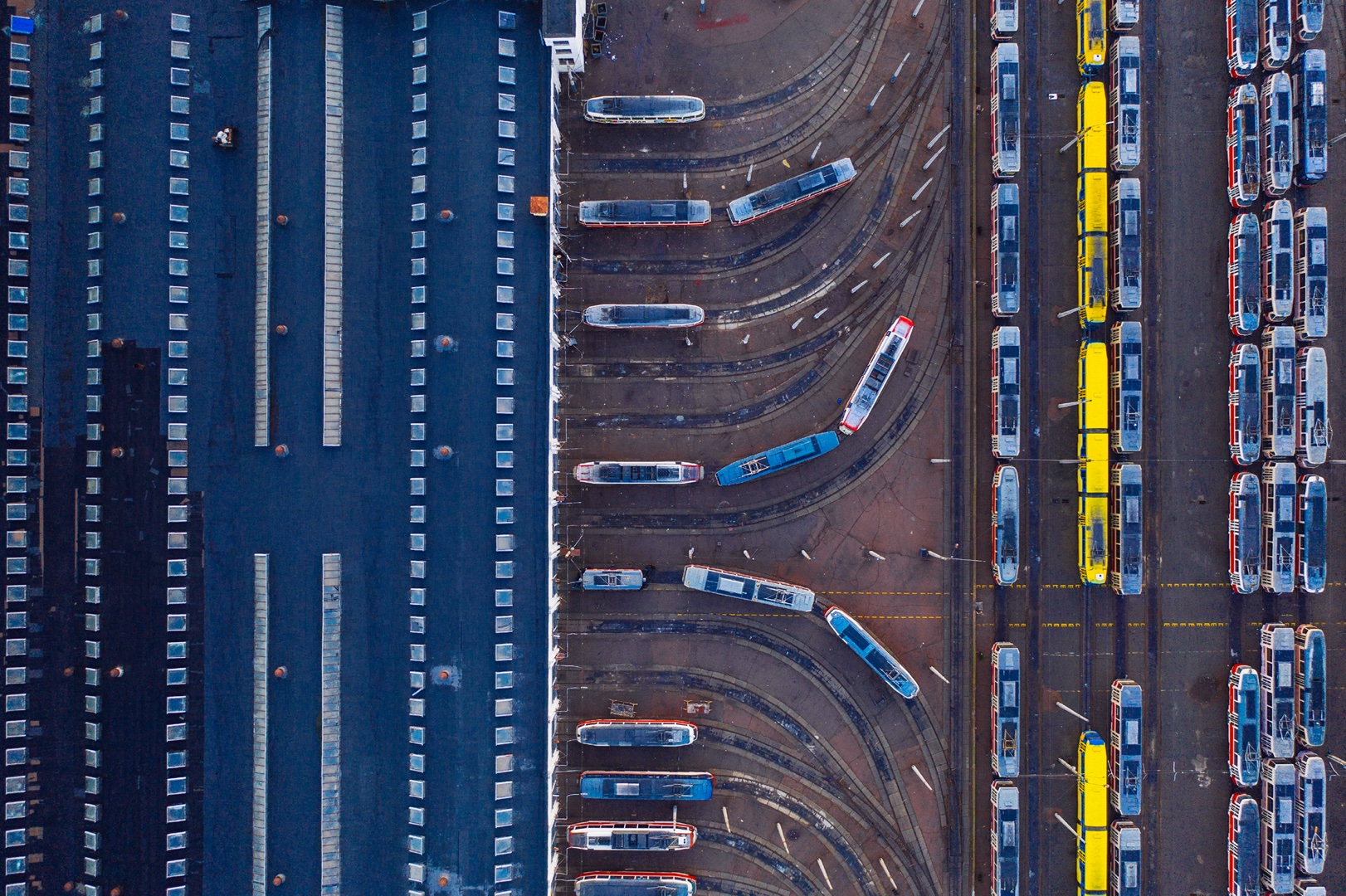 Kyiv, the Morning Kitty
A story of a Kyiv photographer, Serhii Ristenko, the chaser of city dawns
"Is this the Orthodox capital of the world? Why are there churches on every postcard, calendar and photo book about Kyiv?"—foreign acquaintances kept asking Kyiv photographer Serhii Ristenko. In response, he decided to show another Kyiv and started taking photos of different areas of the city at sunrise. He has been doing this for seven years. And last year he even released a photo book entitled KYIV. ON AIR—the first Ukrainian photo album with pictures taken exclusively using a drone.
To mark Kyiv Day, which is celebrated on the last Sunday of May, Reporters published Serhii Ristenko's favourite photos.
Serhii calls Kyiv at dawn the "morning kitty"—contemplating how slowly the city wakes up and begins to move, he imagines that it is a cat that is sleepily stretching and preparing for a new day.
"I wouldn't say that Kyiv is always beautiful. But April, May, October, and November are fantabulous months that I simply love. No matter where you end up in the city—it's beautiful everywhere: in autumn—the mists and yellow leaves are beautiful, in May—the dawns and sunsets, warm soft light and lush greenery. The city and I have mentally grown together. One of my favorite places is the park on the Rybalskyi Peninsula. It is like it was frozen in time in the 1970's or 1980's, and has a unique atmosphere unlike anywhere else in the city. And I also love the smell of the city before a thunderstorm and after it rains—the smell of May."
Even when he wants to stay in his warm bed in the morning, Serhii persuades himself to go for a walk for at least five minutes—and he is rewarded for his efforts with wonderful vistas nobody else gets to see, including incredible mists and views from unusual angles. The photographer is sure: if not for these small morning-time victories over himself, it's unlikely he would see and shoot such amazing scenes.
"Dawns offer huge benefits. Besides getting exercise, there is an inner satisfaction that you are alone with the city, there are no people at this time and you can reset your counter to zero. Morning time is exclusively mine—a time when no one calls or texts me, no one bothers me. Sometimes I go to really beautiful locations and take no pictures—I just look and try to take it all in."
Serhii Ristenko has been doing photography since 2000. He has collaborated with such media as the NY Times, The Guardian, and taken part in an exhibition at the Columbia Museum of Art. His photo of Kyiv was recognized as one of the world's 25 best drone photos in 2018.
---
[This publication was created with support of the Royal Norwegian Embassy in Ukraine. The views and opinions expressed in this publication are those of the authors and do not necessarily reflect the official position of the Norwegian government].
Дочитали до кінця! Що далі?
Далі — невеличке прохання. Будувати медіа в Україні — справа нелегка. Вона вимагає особливого досвіду, знань і ресурсів. А літературний репортаж — це ще й один із найдорожчих жанрів журналістики. Тому ми потребуємо вашої підтримки.
У нас немає інвесторів чи «дружніх політиків» — ми завжди були незалежними. Єдина залежність, яку хотілося б мати — залежність від освічених і небайдужих читачів. Запрошуємо вас приєднатися до нашої Спільноти.