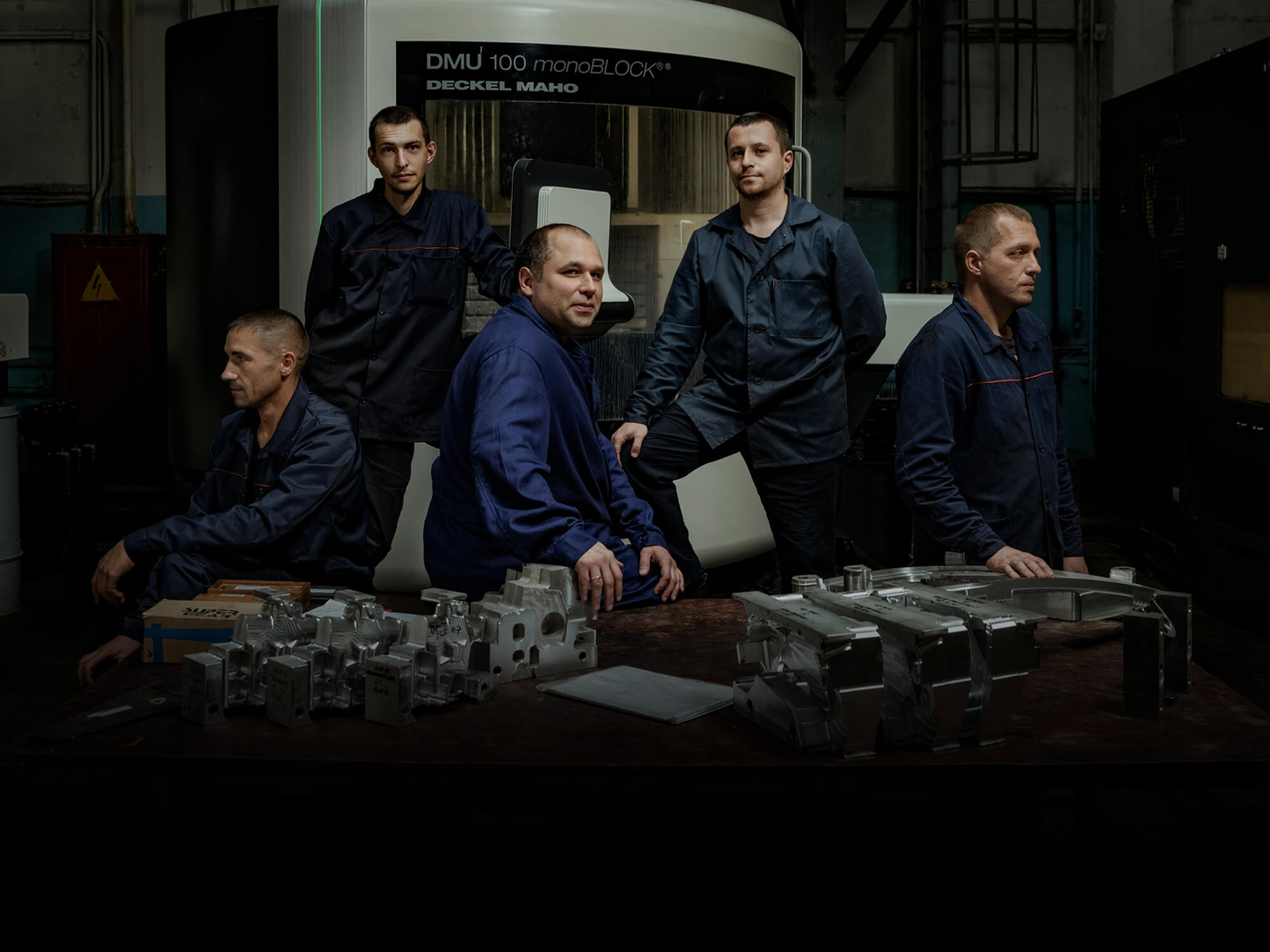 Builders of the Ukrainian "Dream"
A photostory about the people who with their own hands put Ukrainian airplanes together and into the sky with their own hands
The history of the Ukrainian Antonov aviation company encompasses seventy-three years of work and over one hundred types and modifications of passenger, transport, and specialized airplanes. Today a few thousand Antonov planes are used around the world.
The company's best-known plane is the AN-225 Mriya, or Dream. It is 84 meters long and 18 meters tall. A person in a hangar built for this airplane looks like a matchstick. Three years ago, Mriya flew an 155-ton electric turbine from Brazil to Chile. For comparison, that's what twenty-five African elephants weigh. The plane's maximum carrying capacity is 250 tons.
Another of Antonov's successes is the AN-124 Ruslan. Today there are fifty-five such planes. These are the largest serial cargo planes in the world.
With the start of the Russian aggression against Ukraine, the Antonov Company cut off ties with Russia, where the company had earlier purchased some of the planes' parts. In 2016, the company introduced a new plane, AN-132D, whose parts were made exclusively by Ukrainian and Western companies.
Today, the company is planning to reestablish production of regional jet aircraft from the AN-148 and AN-158 families, as well as working on creating uncrewed aerial vehicles.
A portion of the enormous aircraft construction enterprise is located in the capital, a few minutes' walk from the Nyvky Metro station. Another part is in the village of Hostomel near Kyiv. Every day, more than nine and a half thousand specialists work on the hundreds of hectares of land there, designing and producing elements for planes, repairing, modernizing, and testing them and planning and organizing commercial flights.
Each of the workers is a separate element in a large chain of work. Yet at the moment an Antonov airplane first takes off from the runway, each of more than nine thousand workers feels that it's their shared success.
Дочитали до кінця! Що далі?
Далі — невеличке прохання. Будувати медіа в Україні — справа нелегка. Вона вимагає особливого досвіду, знань і ресурсів. А літературний репортаж — це ще й один із найдорожчих жанрів журналістики. Тому ми потребуємо вашої підтримки.
У нас немає інвесторів чи «дружніх політиків» — ми завжди були незалежними. Єдина залежність, яку хотілося б мати — залежність від освічених і небайдужих читачів. Запрошуємо вас приєднатися до нашої Спільноти.