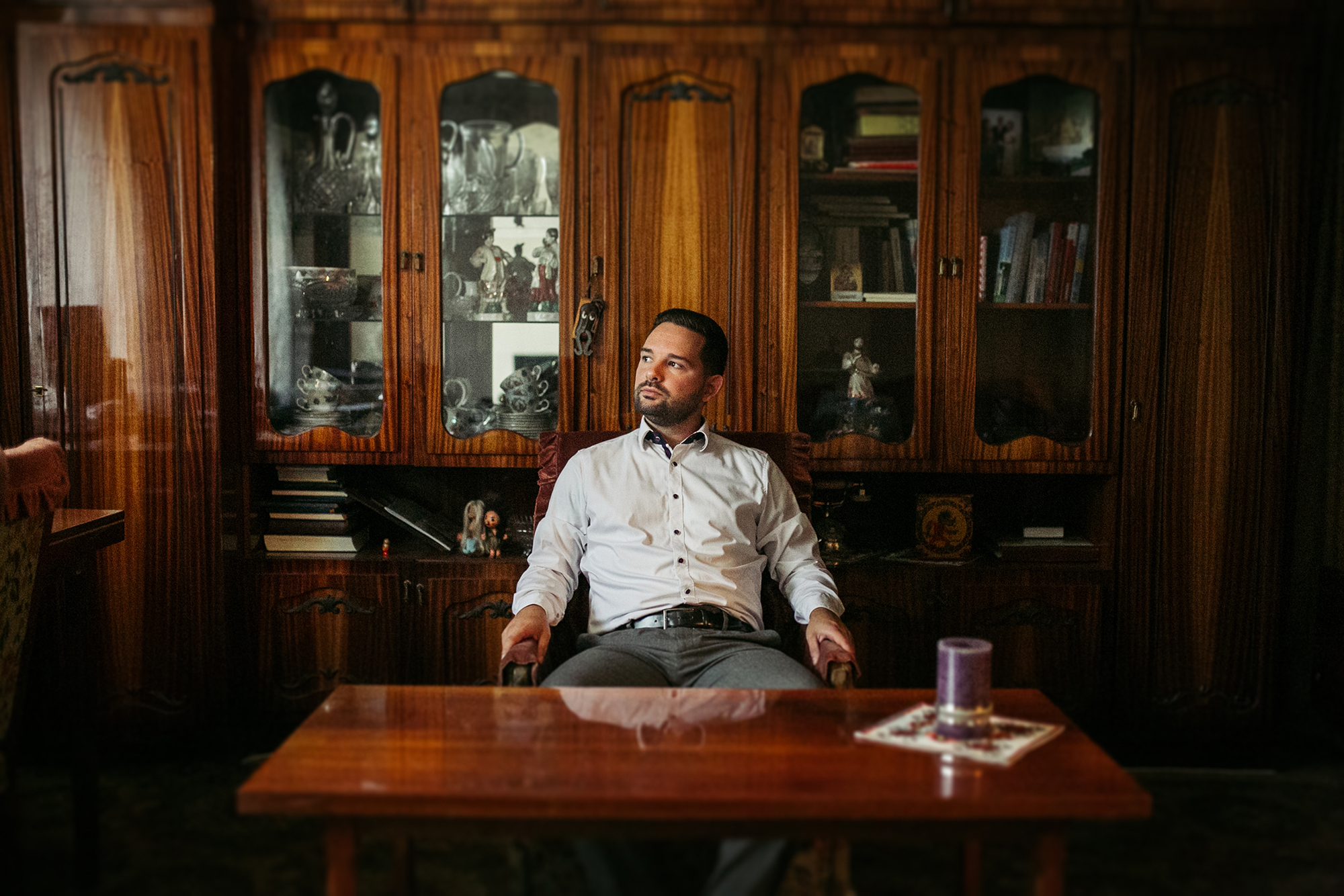 A Plateful of Kindness
A story of a Ukrainian with German citizenship developing a project to cut food waste and feed the poor in the city of Lviv
29-year-old Rostyslav Kosyura lives in an old apartment in the Levandivka District. You would say he is a Lvivian if not for his manner of speaking: good Ukrainian with a slight softness gives the foreigner out in him. Yet, he is not a tourist and has no intentions to leave the city: it is his hometown, here he plans to live and implement his own social initiative—Tarilka (Plate). His charity project will ensure that restaurants and shops are not throwing away food that is about to expire but giving them to volunteers, and those will cook meals and feed the destitute.
Identity Issues
Rostyslav's childhood in his Levandivka apartment came to an end when he was six. His father had just been invited to study in Germany, and in a few months the boy's mother took him to visit his dad.
Suddenly, his father was diagnosed with cancer, so the family decided to remain together and stay in Germany for treatment. After the first successful chemo, the man was examined by the doctors three times a year. The disease relapsed four times, but Rostyslav's father lived for another 23 years.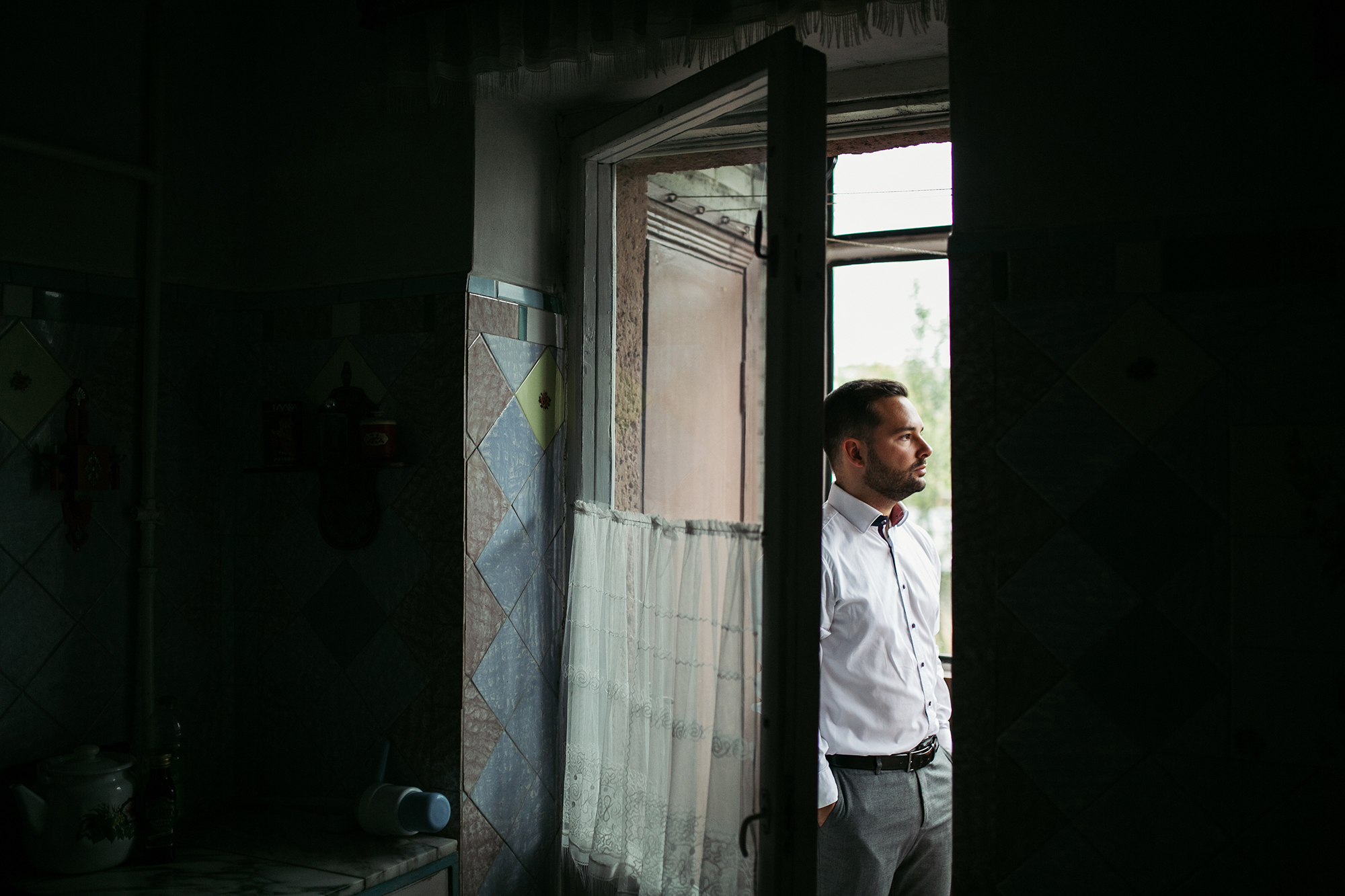 "I am grateful to Germany and love the country very much. I am grateful to it for giving me everything and for giving my father a chance to live. Quality treatment eased his suffering; he lived a full life; he and my mom traveled a lot," Rostyslav says.
Back in 1996, a six-year-old boy who did not speak German was sent to kindergarten. Unexpectedly, in three months he mastered it so well that he could go to school, and even to a class for children who already knew how to read and write.
The parents raised the boy to love his homeland. At 11, he used to throw temper tantrums because they left Lviv without asking him. Still, although his family spoke Ukrainian at home all the time, Rostyslav barely spoke it himself by the age of 15.
"My Ukrainian was very poor. It was hard for me to put two sentences together. Every other word was in German. I just didn't know many words in Ukrainian. My mother scolded me and threatened to send me to a three-month camp in Ukraine. At the time, I considered myself a German," he laughs.
He got his degree in Germany and later continued his studies in France. Yet, when Euromaidan started in 2013, Rostyslav felt a connection with his homeland like never before.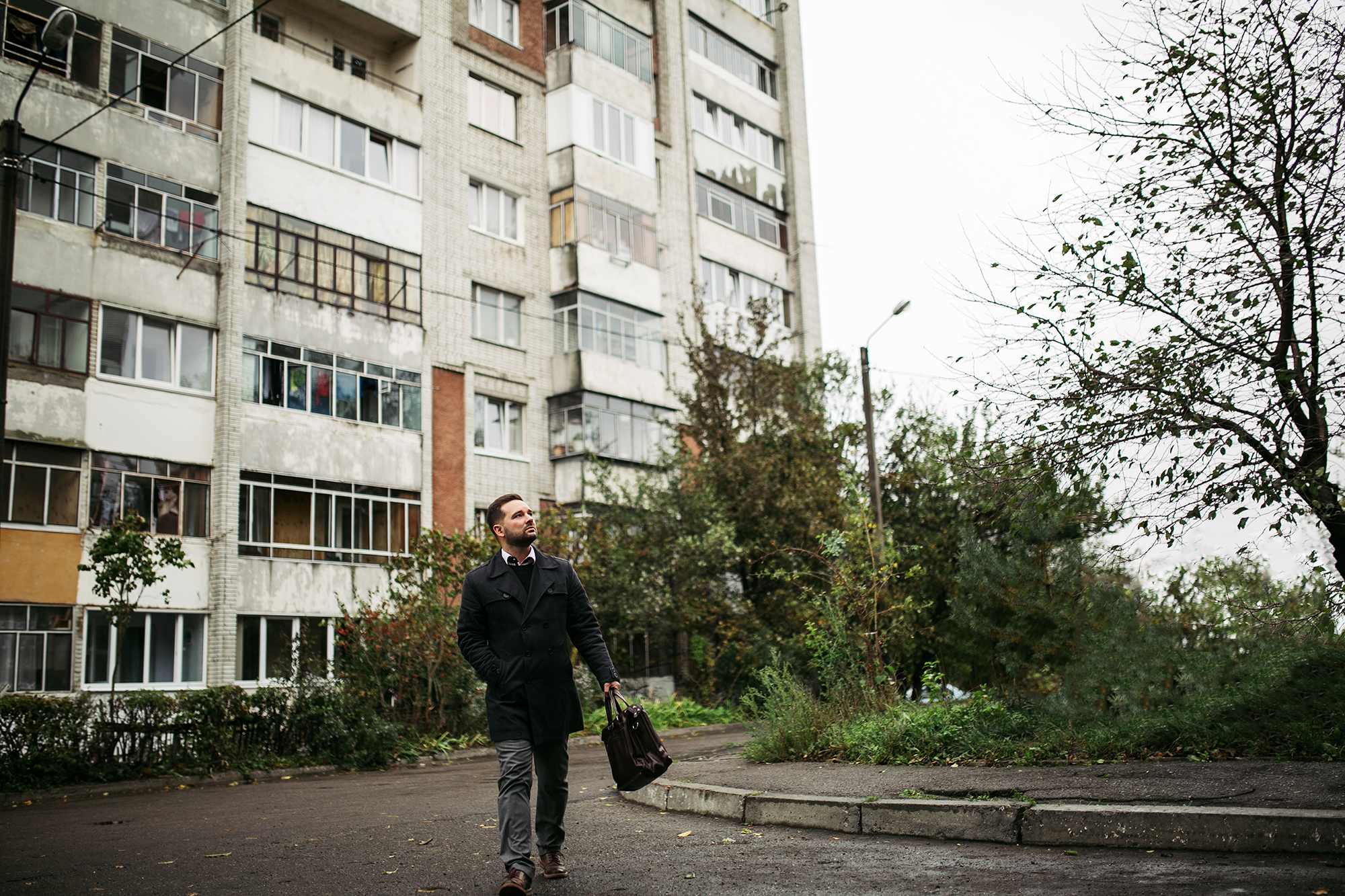 "As people said goodbye to the first killed to the sounds of Plyne Kacha, I was sitting in Marseille and weeping. I was watching the streams all the time, angry with myself that I was not there," he recalls.
He could not go to Kyiv at the time but started learning the language and decided to move back to Ukraine.
"I realized that despite living in Germany, I did not stop being Ukrainian. It is just like taking a German shepherd for twenty years to China—the dog will not become a Chinese shepherd."
A Country with Soviet Mentality
Removing an old carpet hanging on the wall—a staple of Soviet chic—was the first thing Rostyslav did upon his return to his childhood flat in Lviv.
A closer look at Ukraine dispelled pastoral images of the country in his mind. In many respects, it remained a Soviet state. Everything from people's attitudes to Soviet traditions screamed "Redland."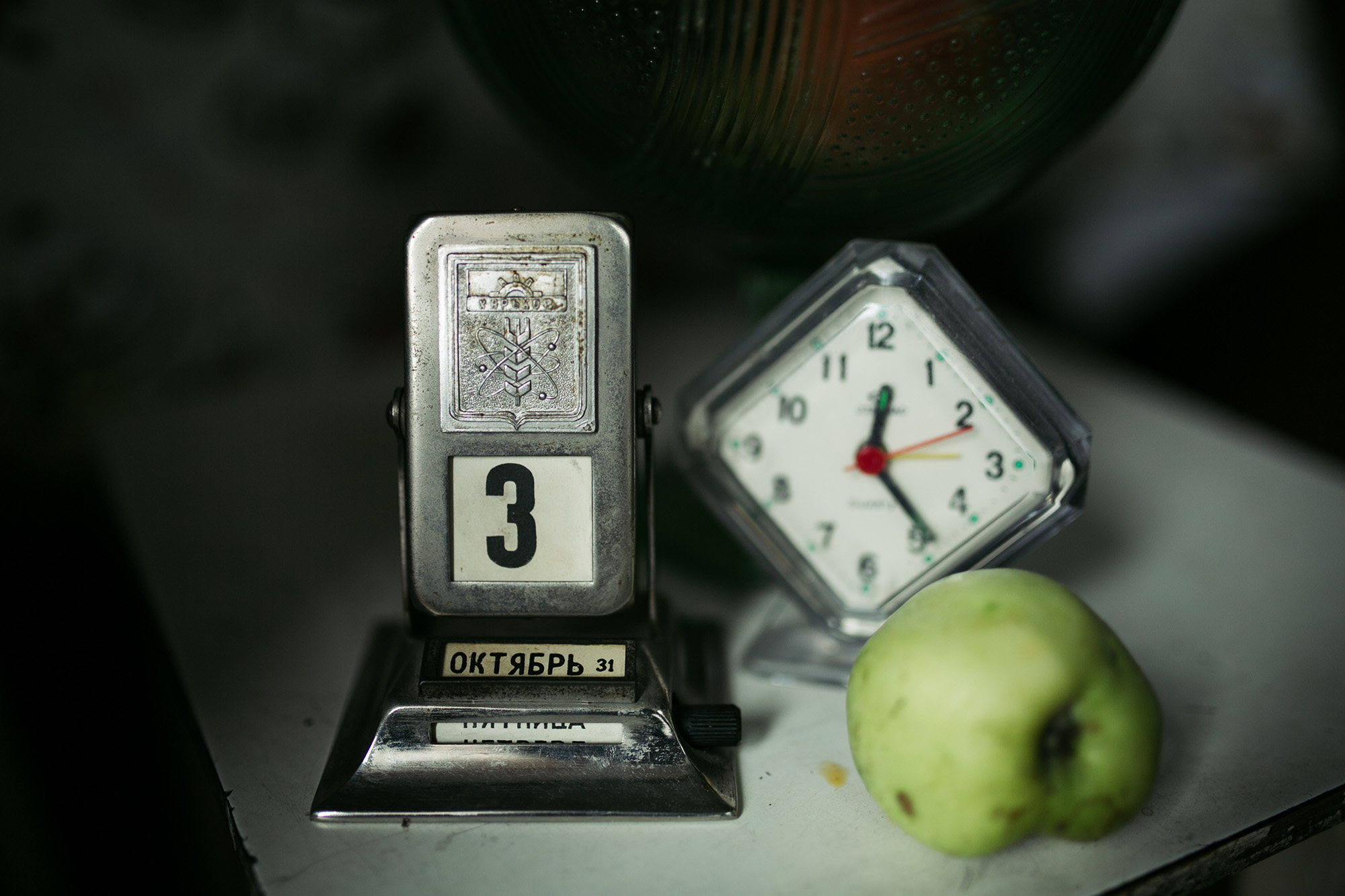 "To the 15-year-old me, Ukraine consisted of the state symbols and Vakarchuk (Svyatoslav Vakarchuk is the lead vocalist of Okean Elzy, the most successful rock band in Ukraine — R.). I liked them because they are beautiful. First encounter with the real Ukraine was a shock, but later I fell in love with my motherland," Rostyslav says.
First of all, it was surprising that Ukrainians could not agree with each other. Where there are two Ukrainians, there are three hetmans (a political title from Central and Eastern Europe, historically assigned to military commanders — R.), as the saying goes.
"Naturally, there are various political parties in Germany. They always quarrel among themselves, but they can still unite for the good of the country. And here a mayor can fight with a regional state administration simply because of the division of spheres of influence and desire to be the boss. This is utter nonsense. There is no understanding that we are all Ukrainians and we must first address the issues that are important to the general public before competing for the title of the best," he says.
Seeing corruption combined here with ostentatious piety, often worlds away from the Christian values, was a hard pill to swallow.
"People often try to deceive each other, they lie all the time. They all fight each other and then go to church to show what good Christians they are. What happened to 'love thy neighbor as thyself'?" Rostyslav sighs.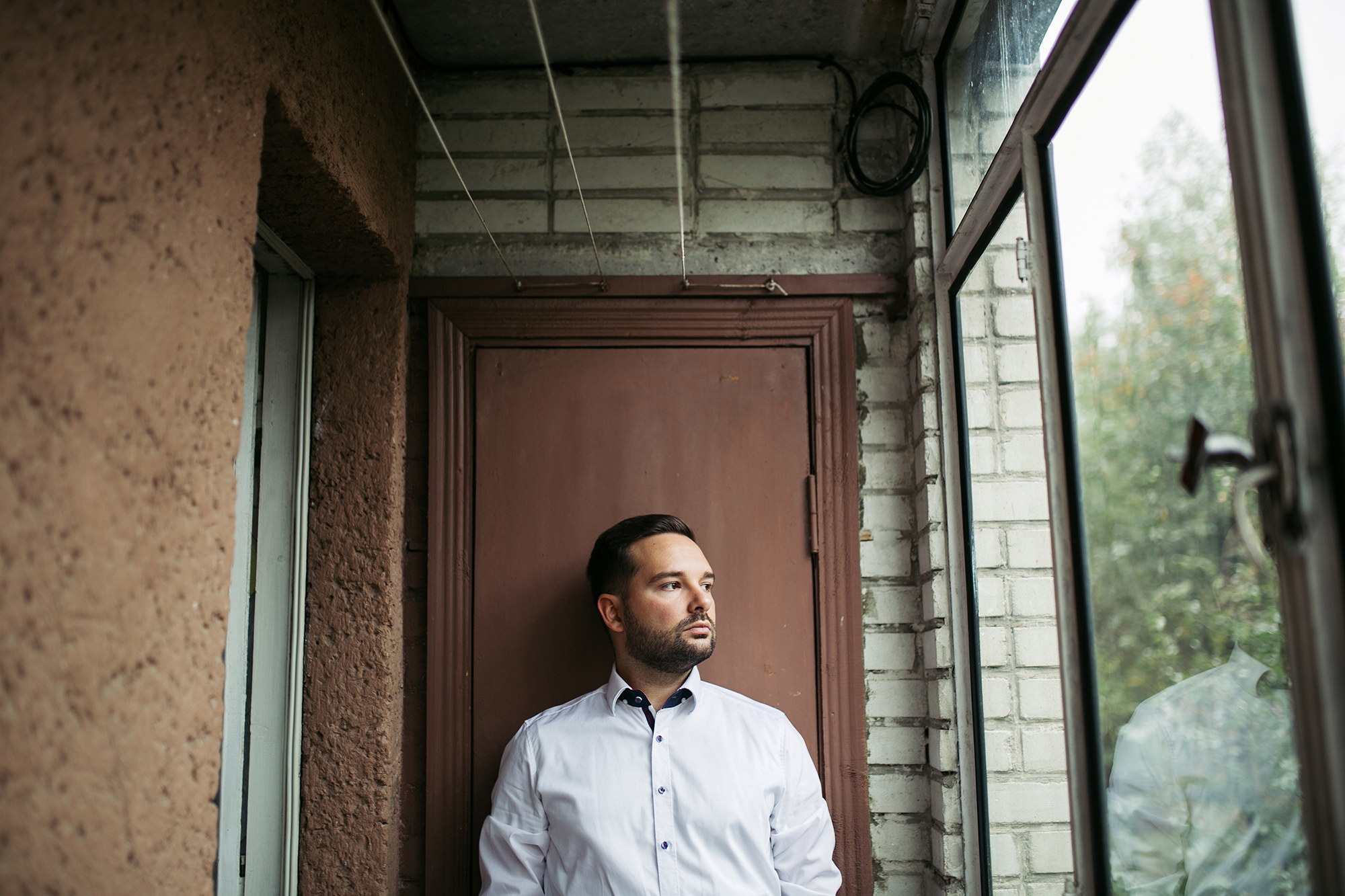 A few years ago, he founded a successful recruitment company in Germany and even had a team in Lviv for a year. But its operations had to be suspended: after his father's death, Rostyslav returned to Germany for a while to support his mother. And then his partner had no time for business while working on his PhD. Despite that, Rostyslav recently came back to Ukraine. Right now, he's living off his savings and developing the Tarilka social project.
Less Waste—More Full Bellies
Based on the numbers from the State Statistics Committee, last year, one third of Ukrainians earned an income below the poverty threshold. But there is other statistics—Ukrainians throw away almost 30% of the food they purchase. Those are ordinary families, let alone food stores and public dining facilities, which have clear requirements for disposal of food products approaching the end of their shelf life.
The idea of establishing the Tarilka food bank in Lviv came to him by chance when Rostyslav visited a cafeteria late at night.
"They had to close up in 15 minutes. The waitress was already cleaning the tables, and I noticed that there was still plenty of food left. I asked her what they would do with that food. She said they would throw it away," says Rostyslav.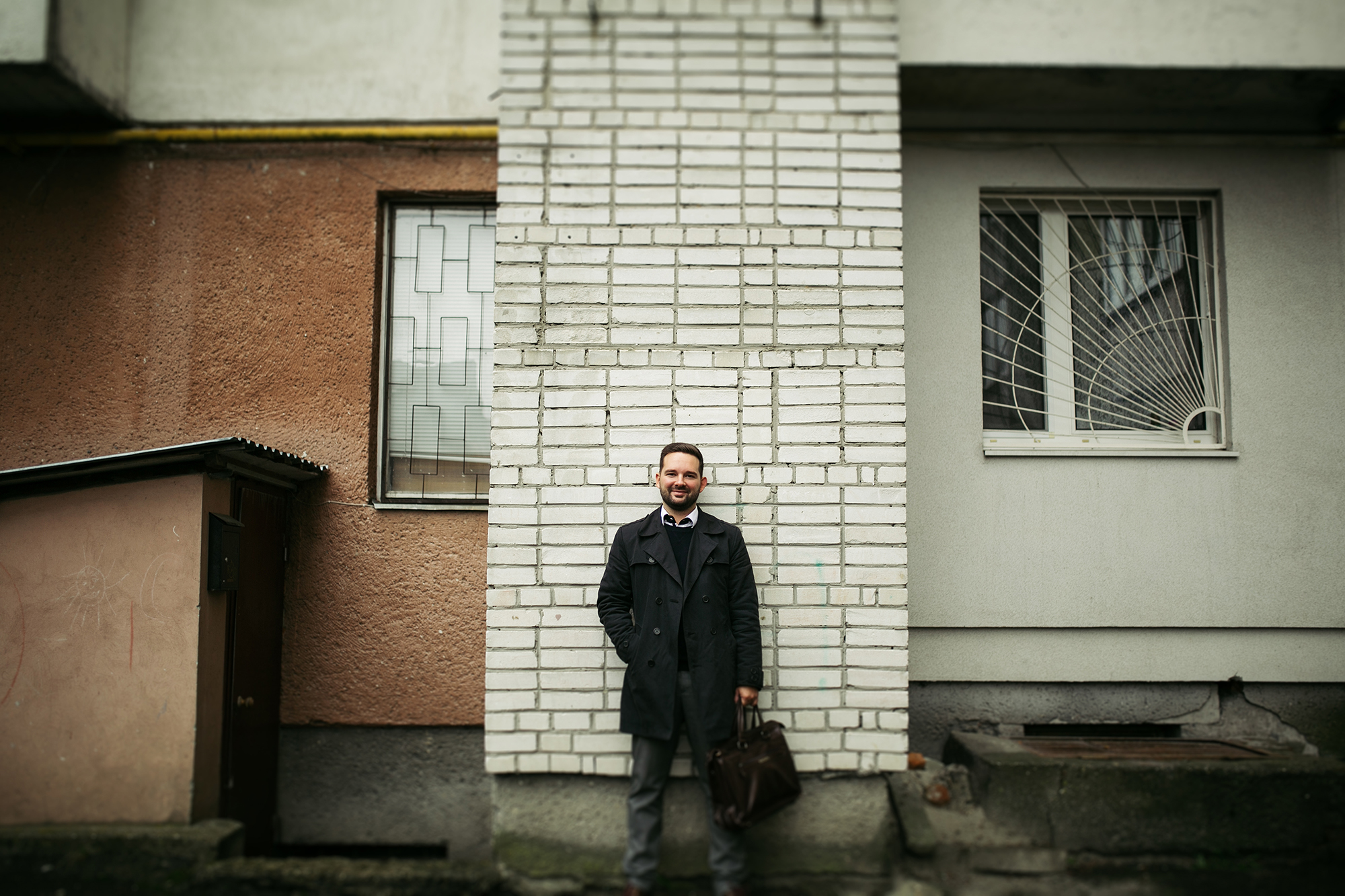 In Germany, edible food does not go to waste. It is donated to charities that feed people in need. Organizations such as Die Tafel operate this way, and Rostyslav studied its experience prior to starting his own project. Launched in 1993, Die Tafel currently has 940 branches across Germany—in every decent-sized town or city.
"When I came across the idea, I asked them to share their experiences. I visited their office for two weeks. I watched them sort and give out food, the way they organize volunteers, how they create a database. I would like to put this knowledge to use here, but adapting to the Ukrainian reality," he says.
We talked to Rostyslav just three days after he officially applied with the state to create his project and set up its Facebook page, and hundreds of people have already responded.
"In three days, our page got a thousand likes and shares, which is a huge reach. And the feedback was positive. We found volunteers ready to help with food products. Naturally, we had comments such as 'Look at that, he comes back to feed people garbage.' But such people will always be there, and I just have to accept it," Rostyslav says.
We talked to Rostyslav just three days after he officially applied with the state to create his project and set up its Facebook page, and hundreds of people have already responded. Lawyer Ivan Pavlish, PLAST member Anastasia Slyusarenko, journalist Khrystyna Bakhurska, Yuliana Savruk and Victoria Furgalo of the City Institute have already joined the Tarilka team
The initiative was also supported by philanthropists who have been providing food to the people in need for years, such as Emmaus-Oselya and chains of restaurants and stores.
"It seems that if there were no the state and local government, and we only had the business community and the public organizations, we would be a completely different country in a year's time," Rostyslav jokes, but not really.
Volunteers are planning to engage scouts from PLAST, students from the Academy of Ukrainian Leadership and the Ukrainian Catholic University, and other universities.
A Plate by Christmas Eve
The city authorities support Rostyslav, as well. He had a meeting with Deputy Mayor Andrii Moskalenko, and then with Mayor Andrii Sadovyi, whom he asked to be given property for rent not so far from downtown and on special terms. A week after the first meeting, he spoke at the Lviv City Hall council, after which he saw a chance to get the premises from the local authorities.
"All department heads were present at the council. I had an opportunity to present the project and convince everyone there of its importance to the city. The Mayor strongly urged to support us and introduced me to some officials who helped me find the future space for Tarilka. I have already inspected one place in Vitryana Street. It is spacious but in need of thorough repairs. There is still a matter of funding. We managed to jump-start such an undertaking in a week, so I believe we should be able to do the repairs as well," says the future charity provider.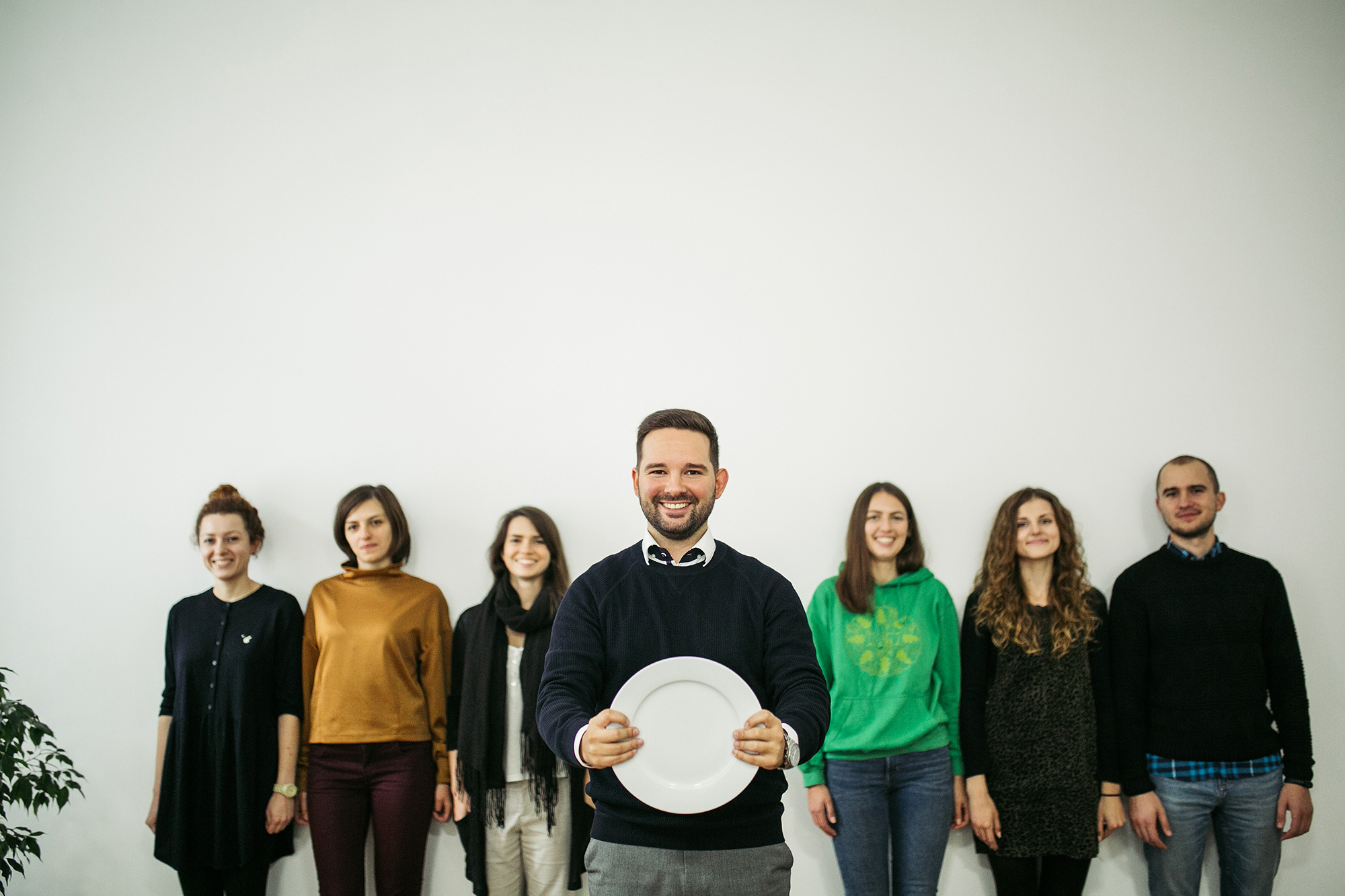 The space in Vitryana Street is over 150 square meters and should to fit the kitchen, storage rooms, and the dining room. This place should become not just a cafeteria for those in need but also a public space, where people could socialize.
When Rostyslav arrived to inspect the premises, an elderly poorly dressed man approached him.
"Are you about to open something here?" he asked.
"We will likely feed the people in need for free here," Rostyslav answered.
"Really?" the man asked in disbelief. "That is wonderful news! Because our life is so hard, so hard, you have no idea. We barely make ends meet."
And he burst into tears.
The project team would like to open Tarilka by Christmas Eve. If possible, even earlier—before the first frost.
"It is incredibly painful for me to realize that some people cannot feed themselves," Rostyslav says. "And we cannot wait until Ukraine resolves its internal issues, until the end of the 'poverty era'. We must help people here and now."
[This publication was created with support of the Royal Norwegian Embassy in Ukraine. The views and opinions expressed in this publication are those of the authors and do not necessarily reflect the official position of the Norwegian government.]
Дочитали до кінця! Що далі?
Далі — невеличке прохання. Будувати медіа в Україні — справа нелегка. Вона вимагає особливого досвіду, знань і ресурсів. А літературний репортаж — це ще й один із найдорожчих жанрів журналістики. Тому ми потребуємо вашої підтримки.
У нас немає інвесторів чи «дружніх політиків» — ми завжди були незалежними. Єдина залежність, яку хотілося б мати — залежність від освічених і небайдужих читачів. Запрошуємо вас приєднатися до нашої Спільноти.